7 Things Evangelicals Can Be Thankful for in 2017
Indeed, 2017 has been a tumultuous year leaving much to grumble about in America.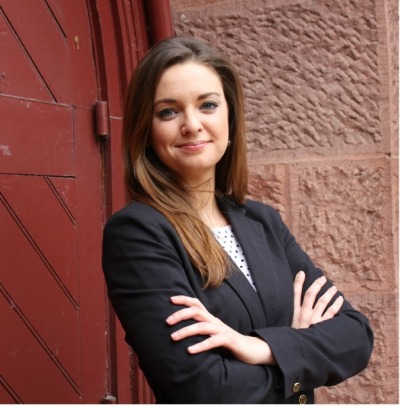 When your family sits down around the Thanksgiving dinner table, pause a moment to ask the time-honored question: "What are you thankful for this year?" Indeed, 2017 has been a tumultuous year leaving much to grumble about in America. Despite all the sadness and difficulties, God is still at work. This means there is much reason for Evangelicals to give thanks. In case you need a helpful reminder, here are seven things Evangelicals can offer our gratitude to the Lord for what He has done in 2017 through the workings of His Church:
(1) Christianity is making a comeback around the world
Despite doom-and-gloom reports of increasingly non-religious people, Americans and Europeans are as religious as ever while the number of Christians around the globe is on the rise. The Institute on Religion and Democracy's Joseph Rossell reported in February 2017 that Christianity in China, India, and Latin America, for example, is witnessing tremendous growth.
"At current rates of increase, there could be 250 million Christians in China by 2030, predominantly Evangelicals, according to Purdue sociologist Fenggang Yang as reported by The Washington Post," wrote Rossell. "If this projection holds true, China would contain more Christians than any other country in the world."
(2) Disaster Relief Efforts Led by Church-Affiliated Organizations
Natural disasters are impossible to predict. This year—and only weeks apart— hurricanes left Texas, West Louisiana, Florida, and Puerto Rico with devastating flooding and wreckage. We thank God that faith-based organizations and Christian volunteers provided leading disaster relief aid efforts.
As Ed Stetzer, writing for USA Today, put it:
In a disaster, churches don't just hold bake sales to raise money or collect clothes to send to victims; faith-based organizations are integral partners in state and federal disaster relief efforts. They have specific roles and a sophisticated communication and coordination network to make sure their efforts don't overlap or get in each others' way.
Thank God specifically for the disaster relief efforts of the Salvation Army, Samaritan's Purse, United Methodist Committee on Relief, Operation Blessing, Southern Baptist Disaster Relief (SBDR) and Send Relief, and many more as they continue to aid hurricane victims in affected communities.
(3) Global Evangelical Christmas Project Outreaches to Record Number Children in Need
Operation Christmas Child, a project of the international evangelical ministry Samaritan's Purse, sends shoe boxes filled with gifts and the story of Jesus to impoverished children. In February 2017, Samaritan's Purse reported collecting an all-time high 11.4 million shoeboxes from donors to send abroad.
"I've seen it firsthand for more than 20 years—these shoebox gifts bring hope to children around the world and show them the love of Jesus Christ," stated Franklin Graham, president of Samaritan's Purse. "For many of these boys and girls, it is the first gift they have ever received, and they will never forget it."
(4) Fastest-Growing UMC Congregations Led by Evangelical Pastors
The United Methodist Church (UMC) is the third largest denomination in the United States. We give glory to God that vital, thriving UMC congregations are largely shepherded by orthodox, evangelical leadership who uphold the authority of Scripture, traditional sexual ethics, historic Christian teaching, and an urgency to share the transforming hope of Christ with lost souls.
According to a list compiled by Len Wilson, Creative Director at St. Andrew UMC in Plano, Texas, the fastest-growing large congregations within the denomination are helmed by evangelical Methodist pastors and/or trained at Asbury seminary, an evangelical Methodist education institution.
"Professional decline managers in our denominational bureaucracy are fond of claiming that there is no relationship between the growth or decline of congregations and how orthodox/evangelical vs. liberal/revisionist the leadership's spiritual teaching is," commented IRD's UMAction Director John Lomperis. "However, in at least a strong majority (at least 16 out of 25, or 64 percent) of these top United Methodist congregations, the rapid growth occurred under the shepherding of an evangelical senior pastor."
(5) Nabeel Qureshi's Leaves a Godly Legacy
After a year-long battle with stomach cancer, author and evangelist Nabeel Qureshi passed away on September 21, 2017. But throughout his radiation treatments, Qureshi continued to proclaim the Good news.
While undergoing treatment, Qureshi posted regular video updates. On one occasion, Qureshi remained Gospel-focused, writing "who am I to say this tragedy is of the worst order?" Taking the opportunity to point to Christ's death and resurrection, Qureshi shared:
But no matter what is going on, I cannot think of something worse than being crucified. And of all the reasons to be crucified, I cannot think of anything worse than to be crucified because I love the people who are crucifying me to save the very people that are crucifying me. That is the worst!
A former Muslim, Qureshi used his personal testimony to share the Gospel with hundreds of thousands of men and women around the world. Such was his impact on the world, that 14,000 viewerswatched Qureshi's memorial service online. We thank God for Qureshi's faithful witness in the midst of suffering. May the Lord comfort and guide Qureshi's wife Michelle and young daughter Aya.
(6) Trinity Lutheran Church Wins U.S. Supreme Court Case
Religious liberty saw a major victory at the U.S. Supreme Court in June, 2017. The court ruled in favor of Trinity Lutheran Church of Columbia, Missouri after the State of Missouri denied the church of an environmental award of funding to use recycled material from tires for the church's school playground. The court held the First Amendment prohibited the state from denying the church's school a public benefit because of its religious affiliation.
"This is a tremendous victory," said Alliance Defending Freedom senior counsel David Courtman to radio host Hugh Hewitt. "Because now any type of program, and again, as the dissent points out, there's 39 states that have these type of restrictions, they can no longer use those restrictions to say whatever program we set up, we can't just go ahead and exclude religions organizations or people of faith from them, solely on that basis."
(7) Protestants Continue Increased Presence at March for Life
On Friday, January 27, 2017 hundreds of thousands gathered to commemorate the more than 57 million unborn lives lost to abortion. Thankfully, the March for Life's predominantly Catholic crowd added more evangelical Protestants to their ranks in 2017.This year, evangelical Protestant church-affiliates hosted several pro-life events in conjunction with the March for Life.
Anglican bishops ignited a strong public pro-life witness with the second-annual Anglicans for Life conference. This year's all-day summit theme was "Defining and Defending the Sacredness of Life." On January 27, Anglicans for Life participants met for a Morning Prayer and worship service before walking together in the March for Life.
The Lutheran Church Missouri Synod (LCMS) hosted it's pro-life "Life 360°" conference in conjunction with the March for Life. The LCMS event focused on the Synod's new "Eyes of Life" campaign, an initiative to change the public conversation on life issues through activism.
And while faithful Methodists gathered at the United Methodist Building in Washington, DC for prayer and worship service before the March for Life, the Southern Baptist Convention's Ethics and Religious Liberty Commission (ERLC) and Focus on the Family held their second annual Evangelicals for Life conference.