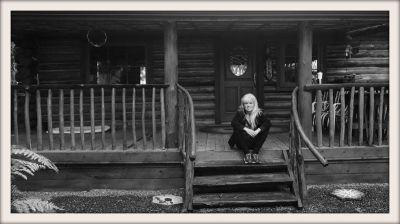 If homes could talk, what would they say?
There's a special kind of quiet in the forest. When there's no human noise, I can hear leaves falling and rain dripping from the tree branches. It's autumn. The trees have grown up around me as we've grown older together. It's my birthday—a special birthday, because I'm turning 40.
Now, you don't have to say how young I look, for I know I'm showing my age. But that's okay, because age means I have stories to tell—and there are so many I've lived through. It began with Morley and all of her energy and enthusiasm. I was just a hand drawn rectangle on a piece of paper before she brought me to life.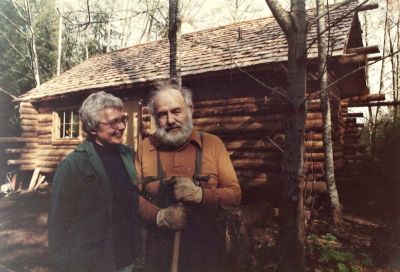 Morley and her dad worked with a volunteer crew to place one log on top of another until I was as tall as I am today. On my first Christmas, Morley decorated a small tree and we sat together and admired my shiny logs. She had dreams for me—a wood floor and a rock fireplace, but she wasn't given enough time.
Her hospital bed was placed in my small living room. People visited. I listened as they talked, some cried, and then there were final goodbyes.
A home can be lonely too. I wondered how long I'd feel this alone.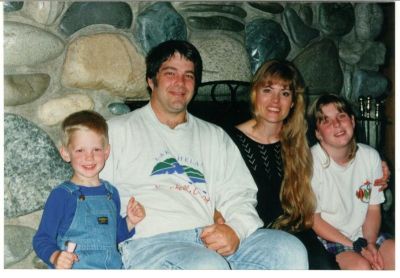 But Morley's family came and they stayed! Her rock fireplace was finally finished and I was looking sharp with a new roof over my head and fresh coat of stain on my logs. I never had a family before.
I celebrated their birthdays and was decorated with red ribbons and soft lights for the holidays.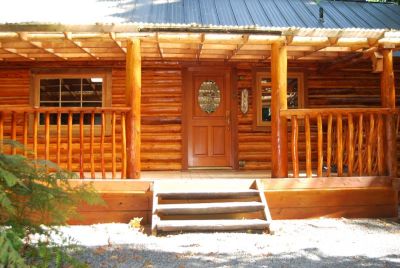 I watched the scenes of their lives as they grew up. I listened to their plans and their prayers, the hopes and joy, the fears and tears. I have felt the warmth of every fire and enjoyed the breezes of summer. I was delighted when Morley's great granddaughter came for a visit this year—talk about a birthday present! Maybe this baby girl will one day learn to play her great-great-great grandmother Alice's piano that I proudly showcase in the corner.
No one probably believes a home can feel this alive—but I know better. This home has sheltered lives and been a place where dreams were born. Maybe 40 years seems old, but I've been told that 40 is just the beginning.