Death, DACA and Decoupling: A Third Way Take on Legislation and Gridlock
Anyone who looks at Congress knows it is broken, hopefully not irretrievably so.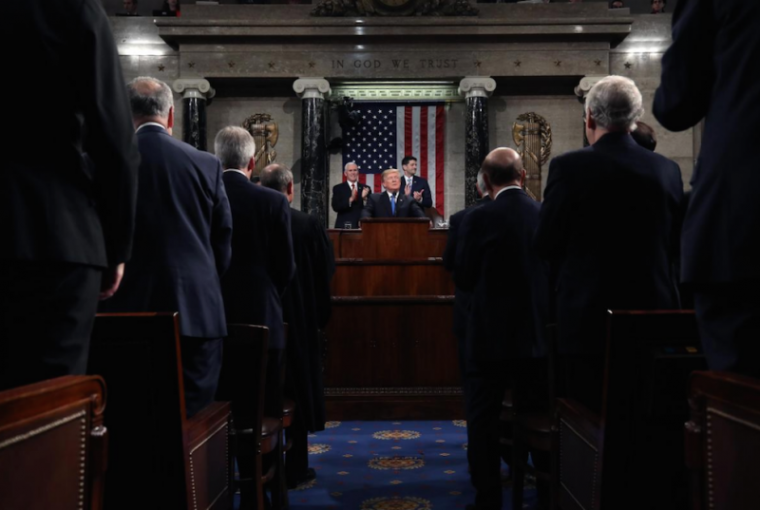 Anyone who looks at Congress knows it is broken, hopefully not irretrievably so. A look at the last two debates currently swirling in Washington gives us a clue why it is broken. It is about more than party loyalty or tribalism on one side or the other. There is a tactic Congress applies on both sides that leaves us stuck with legislation undone that people on both sides say they favor. I speak of "saying they favor" because they do not favor it enough to change habits that prevent progress on matters on which both sides agree. So in a test I want to ask a question that I think exposes whether the politicians on both sides mean what they say.
The deadlock comes because of coupling. Coupling is the use of an alleged overarching principle to affirm that the issue under discussion is linked to another matter that also has to be solved in order to pass the desired piece of legislation in a consistent way. It is a form of political doublespeak that needs to disappear or, at least be used less comprehensively.
So we cannot solve the DACA problem because we need to figure out and work through the maze that is immigration reform first. The mantra is we do not want to be back here again in five years discussing the issue again (even though we have been at this more than a decade and have gotten nowhere on it and we are now at the point where real people are getting really hurt by our delay). We cannot discuss gun control legislation about automatic weapons or the mentally disturbed because that is tied in principle to gun ownership as a whole.
What is maddening about all of this is that when the American people are polled on either of these specific, smaller issues a large majority is for solving the specific problem and even agree in general on what should be done.
So I ask a series of simple questions as a concerned citizen. Why not decouple these discussions? Why not get DACA legislation passed and deal with the more complex fix later? Why not do something that prevents the wrong kind of weapon being in the wrong kind of hands (or at least puts up a barrier for it) so lives might be saved and people cannot regularly be killed in the dozens by a single gunman with a weapon that has little to do with hunting or self-protection. Why not decouple issues that can be easily separated by seeing the contentious difference in principle is not present in the current cases? Why not take the view that where we have agreement on exceptional situations is worth acting on and need not be held captive by a principle that can be sorted out later in much more complex, less clear, alternative circumstances?
Let me give an analogy. Anyone working with audio ear buds knows if you put them in a briefcase and do not make an effort wind them up to store them they will end up severely tangled in a moment. When they emerge tangled, you do not say let me untangle this all at once. You have to untangle it one strand at a time. That is what decoupling would mean. It would argue that let us do this one step at a time. Let us deal with what most of us agree on and then go back to work on our disagreements. One does not need a PhD in political science to go there. Just do it. Is that too hard to consider?
Here is a principle to consider. Accomplish something in a little step then go on to the next strand that needs attention. Then at least something might get done versus the nothing of the last decade or more. I say this to the shame of both political parties.
In the meantime three things might be accomplished by decoupling our DACA discussions from immigration and the use of weapons of mass destruction from gun control. First, we might reduce the number of catastrophic events we are experiencing, even in schools. Our children are rightly asking us as adults to do this. The adults need to insist our politicians do the same. Our mass funerals are a metaphor for how sick our society has become. If we care, we will do something to try and stop it. Any pro-life view should be willing to go here. Second, we will take care of a generation of immigrants who, when they arrived as children, had no say in being here and people for whom this country has been their only conscious home. Even the pursuit of the rule of law seeks to have a decent sense of compassion and human understanding as we have the right to craft our own laws and change poor ones. Third, we might just discover how we can work together one small step at a time.... Imagine that.
Dr. Darrell L. Bock is Executive Director for Cultural Engagement at the Hendricks Center at Dallas Theological Seminary as well as Senior Research Professor of NT Studies. He is an author or editor of over 40 books, including a New York Times Best Seller in non-fiction. He is host of the Seminary's Table podcasts (voice.dts.edu).