Did you know 'Joy to the World' actually means this?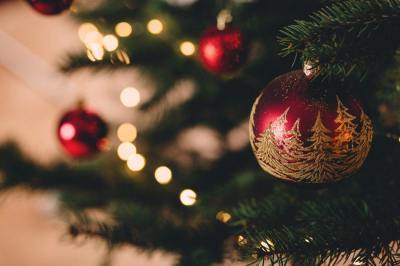 The holidays are a time when the word "joy" is heard just about everywhere. The term "joy" literally means "a feeling of great pleasure and happiness." We hear this word often throughout the holiday season—in songs, poems and even written up on banners as decorations.
It is fitting, that this time of year should be focused around "great pleasure" and "happiness," as people come together to remember the past year and hopefully feel excited about what is to come. It is a time of reflection, anticipation and comfort as we rest in the memories that have led us to this point.
Another common phrase that includes this feeling is "Joy to the world," which is, of course, a famous Christmas song. The popular hymn praises the coming of Jesus into the world in shouting, "Joy to the world, the Lord is come…Joy to the world, the Savior reigns." This song celebrates the birth of Jesus, but it also reminds us that this is the time when joy was brought into the world.
We have a part to play in this song, as well, though. The popular Christmas tune continues, "Let earth receive her King." This tells us that we are responsible for receiving this gift of Jesus—and for allowing joy to enter into our lives. By letting "every heart prepare Him room," we are able to bring joy into our reality and create space for it every day. This is something we can learn to do throughout the year—not just at Christmastime.
Joy might look different to every person. For me, it is people and connections and fighting for the closeness when we lose it for a moment. Joy abounds around us, if only we would grab hold of it and not let the distractions of the day get in the way.
When faced with day-to-day distractions, it can be easy to forget to seek out peace and find joy in the circumstances we are in. Creating joy in our lives can be difficult to do, but when we remember that joy was something that came—that entered into our world and promises to never leave us, we can take comfort in this fact.
When we see "joy" not as a feeling or an emotion, but as a person, as a Savior, who came to earth so that we may have joy, then we can rest in the fact that not all times of our lives will be joyful. However, they can be full of His grace and presence if we let them – and this is the greatest joy of all.
Jennifer Gafford is a LightWorkers Team Writer. LightWorkers' mission is to create engaging, uplifting and inspirational content that breaks through the clutter, building a community of sharing and igniting a movement in the real world that motivates people to celebrate and share the good all around them.
Website: https://www.lightworkers.com/