Explaining the escalating conflict between US , China and its relevance for American Christians today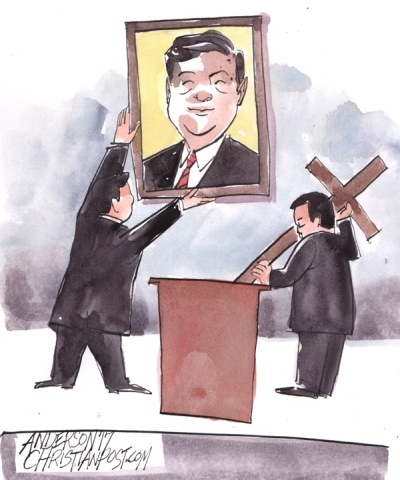 The U.S. ordered the abrupt closure of the Chinese Consulate in Houston. The Wall Street Journal reports that the State Department is accusing China of conducting massive illegal spying and influence operations throughout the US against our government officials and citizens. The State Department adds that such activities have increased in recent years. 
The closure order coincided with Washington's unveiling on Tuesday of indictments against two hackers in China. They are accused of targeting American firms involved in coronavirus research and stealing hundreds of millions of dollars in sensitive information from companies around the globe. This was done, according to the US, on behalf of Beijing's main civilian intelligence agency. 
The Journal adds that US officials have become increasingly concerned in recent years about China's use of its Washington embassy and five consulates around the country to advance espionage and political influence operations. The Houston consulate has drawn particular scrutiny. 
A Chinese official responded: "China urges the US to immediately rescind its erroneous decision, otherwise China will undertake legitimate and necessary responses." 
Adapted from Dr. Jim Denison's daily cultural commentary at
www.denisonforum.org
. Jim Denison, Ph.D., is a cultural apologist, building a bridge between faith and culture by engaging contemporary issues with biblical truth. He founded the Denison Forum on Truth and Culture in February 2009 and is the author of seven books, including "Radical Islam: What You Need to Know." For more information on the Denison Forum, visit
www.denisonforum.org
. To connect with Dr. Denison in social media, visit
www.twitter.com/jimdenison
or
www.facebook.com/denisonforum
. Original source:
www.denisonforum.org
.