Facebook Is Losing More Teens
Facebook just launched Messenger Kids, a stand-alone app that allows children ages 6-12 to send and receive texts, multimedia messages, and engage in video chat with a list of parent-approved contacts.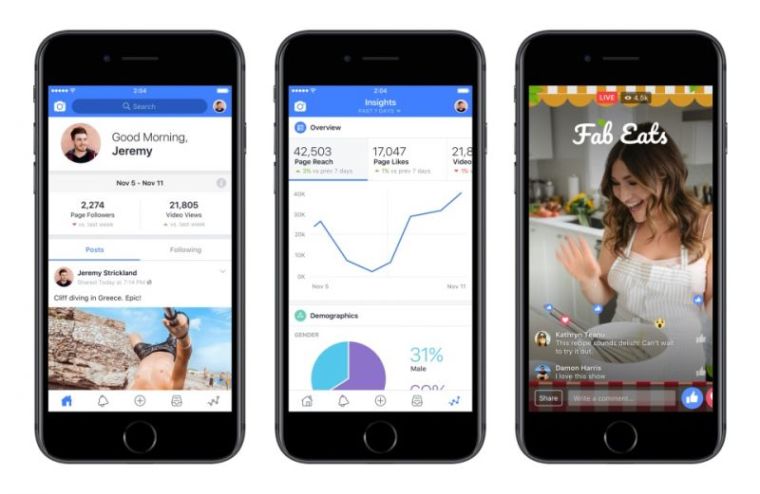 Facebook has been losing teenagers for years now. They're jumping ship for all the newer entries to the social media landscape, including Instagram, Snapchat, Kik, Whisper, Periscope, etc. Why? They're doing what teenagers have always done! They're gravitating to (virtual) spaces their parents don't go and where their parents can't monitor their interactions as easily.
In a new effort to reverse the effects of this slow and steady exodus, Facebook just launched Messenger Kids, a stand-alone app that allows children ages 6-12 to send and receive texts, multimedia messages, and engage in video chat with a list of parent-approved contacts.
The company says the app will be ad-free, and although parents cannot monitor the content of the Messenger Kids app in real time, they can control their child's account from their own Facebook account, including the contact list. Facebook also says that the only data they'll collect is the child's real name, and that the child accounts are not full-blown Facebook profiles, nor will they transition to regular accounts once the child turns 13.
We all know as parents it's hard to keep our young children away from our smartphones. These sleek little machines glow brightly and beckon with curious sights and sounds, and children are attracted to them just like the rest of us.
As justification for creating the app, Facebook points to research from UK consulting firm Dubit showing that about two-thirds of 6- to 12-year-olds in the U.S. use tablets or smartphones every day. But just because kids are using a parent's smartphone or watching something on the family tablet, does that mean they are ready for their own social media account and more overall usage?
Most mental health experts agree that it's not as much about the age of the child as it is about the child's maturity as well as the type of social media activity. "Children are developing in a myriad of ways from 6 to 12," says Holly Sunshine, a child psychologist in Washington State. "There is so much development that happens during these years – physical, social, cognitive, etc.
More time on social media, or any screen time, can leave less time to grow and develop, less time for learning of information, but also less time learning and practicing new physical skills and the complex nuances of social relationships."
Sending virtual stickers and funny face pictures might be fun, but it can come at the expense of more valuable activities at a very important time in a child's development. "Children do not have fully developed brains," adds Sunshine. "They aren't as prepared to evaluate or even notice negative effects of their social media use or change their own behavior if it becomes a problem. They definitely need help from their parents in this regard!"
Then there's the money. You can be sure Facebook is making an investment in young children now that they hope will pay off when they are teenagers. They may not make any money advertising to your little one right now, but once they turn 13, Facebook hopes their social media habit translates to a fully fledged Facebook user and another moneymaker for the company. As Mike Searles, president of children's clothing retailer Kids 'R' Us once put it: "If you own this child at an early age... you can own this child for years to come."
Remember, with Facebook, we ARE the product. Every interaction we have on the main platform–likes, loves, comments, shares, friend request exchanges, messages, page likes, game plays, searches, etc.–is recorded, stored, and monetized.
Advertisers can pay to target us right down to our favorite TV show, the town we live in, our religious beliefs, keywords on our profile, and more. Every move we make on the platform becomes a data point that Facebook will use to make money. Of all the things that bother me about the world's largest social media platform, that would be the biggest thing. And don't get me started on the loss of privacy – that's another post!
So, should you let your children use Messenger Kids? If they're already getting some time on your smartphone or tablet–to watch a show, say hi to the grandparents, or text a few words to a family friend–I'd say that's usage enough between the ages of 6 and 12! They'll get into social media soon enough. In the meantime, help them build strong face-to-face social skills and give them plenty of opportunities to explore the amazing world around them, no screen required!
Andrew McDiarmid is a media specialist at the Discovery Institute. His writing has appeared in a variety of Scottish-themed print magazines as well as Relevant Magazine, EvolutionNews.org, the Washington Times, Yahoo Voices and AOL. Contact him at andrew@simplyscottish.com.