FBI's memo of 'radical Catholics': Abhorrent targeting of unpopular beliefs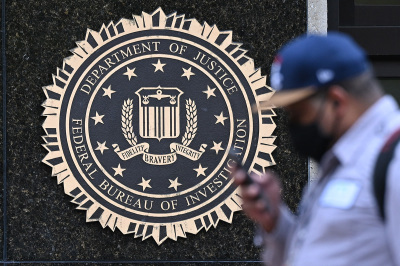 In another stunning revelation about government overreach, a whistleblower exposed an internal FBI memo identifying Radical Traditional Catholicism (RTC) as a potential breeding ground for terrorists or what they call, Racially Motivated Violent Extremists (RMVE). By way of background, the government's definition of a "violent extremist" is the following: 
"US-based actors who conduct or threaten activities that are dangerous to human life in violation of the criminal laws … intended to intimidate or coerce a civilian population, and influence the policy of a government … by mass destruction, assassination, or kidnapping…" 
As a subject matter expert in this field, I know firsthand that the government decided on the expression "violent extremist" to avoid associating the religion of Islam with terrorism. It was also helpful because it was broad enough to encompass those who committed ideologically motivated violence for many other reasons, including racial superiority or the protection of animal rights. In the field of counter-terrorism, it is grossly inappropriate to directly associate an entire religious group with violence because a single member or group of individuals engage in criminal behavior. The FBI, in particular, has a legal prohibition against targeting individuals based on religious beliefs. This memo includes a warning to that effect: 
"Potential criminality by certain members of a group referenced herein does not negate  … the constitutional rights of the group itself or its members. The FBI does not investigate, collect or maintain information on US persons solely for the purpose of monitoring activities protected by the First Amendment."  
Despite the warning, this FBI analyst provides an inflammatory definition of Radical Traditional Catholic doctrine to supposedly educate the reader about why its members are potentially dangerous. "RTCs are typically characterized by a rejection of the Vatican II; disdain for most of the popes elected since … and frequent adherence to anti-Semitic, anti-immigrant, anti-LGBTQ and white supremacist ideology." Citations include several left-leaning news articles and the often biased research of the Southern Poverty Law Center. There is no evidence that this religious group has committed a single act of violence. The author also acknowledges this memo is the first to identify the RTCs as a threat. The accusations made in this document were so alarming I looked up the organizations and doctrine for myself. 
As a disclaimer, I have no personal knowledge or experience with the divisions in the Catholic church and its doctrine. However, I did spend most of my professional career researching ideologically motivated violence. I can recognize when a group uses inflammatory language to incite followers into criminal behavior. After reading and listening to several of the groups listed in the memo, it is shocking that the FBI legal counsel approved this document as credible. To summarize, most groups dubbed "RTCs" are upset with how Vatican II abolished many of the ancient practices that survived centuries. They felt like subsequent Catholic leadership was throwing away long-held traditions, which included the Latin mass. They see it as a breakdown of the traditional Catholic values on everything from gender relations to sexual promiscuity and even abortions. Another theme amongst these "RTC" groups is a rejection of the post-Vatican II movement towards ecumenicalism, which claims all religions are equal and worship the same God. It fails to acknowledge the primacy of Jesus Christ for salvation or his Lordship. Many of the debates between Catholic scholars on the future direction of the church sound very similar to the ones we have in mainstream churches across America. The concern over corrupt cultural norms seeping into the church is happening everywhere, regardless of denomination.  
One organization posted content about the historical conflict between Judaism and Catholicism to justify their objection to improved relations between the two communities. Their reasoning stems from the crucifixion of Jesus and the subsequent persecution of the Church. It is a religious conflict that dates back 2,000 years. As despicable as these ideas may be, the groups did NOT advocate violence whatsoever and made no association with being white or with racially motivated groups like the KKK. In fact, white nationalist groups historically despise Catholics as much as they do Jews or Blacks, so associating these two movements together is ridiculous. Furthermore, to claim that a traditional Catholic opposed to liberalism means that a person is an antisemite is a gross misstatement of the ideas and principles behind conventional Catholicism. 
Thankfully, 20 Attorney Generals from around the country wrote a scathing letter to the DOJ and FBI condemning the unconstitutionality of the focus on one religious community based on its beliefs and the suggestion to cultivate spies inside the Catholic church who can report on their activities. Though the FBI claims it has retracted the memo, the letter dismisses that action as simply a ruse to cover up its already committed malfeasance. The signatories demanded accountability to ensure the Catholic community was not persecuted or subject to bias and hostility within the FBI. 
It is important for all Americans, especially the Church, to realize that everyone is a potential target once the government starts characterizing deeply held religious beliefs as the impetus for violence. Many people dismissed the overly aggressive targeting of January 6 attendees because it was associated with Trump, whom they disliked anyways. However, this memo demonstrates that if our government decides to investigate a group of people based on their "unpopular" beliefs, all Bible-believing Christians may be in danger one day. Americans take pride in protecting religious liberty as the cornerstone of our society. It is abhorrent for any branch of the US government to behave contrary to that principle.
Hedieh Mirahmadi was a devout Muslim for two decades working in the field of national security before she experienced the redemptive power of Jesus Christ and has a new passion for sharing the Gospel.  She dedicates herself full-time to Resurrect Ministry, an online resource that harnesses the power of the Internet to make salvation through Christ available to people of all nations, and her daily podcast LivingFearlessDevotional.com.