Fear is Satan's primary tool for sterilizing you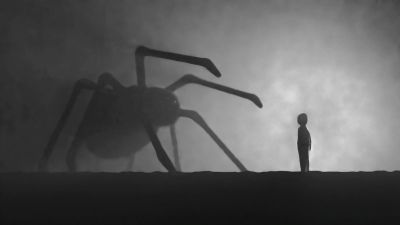 Many Americans are living in fear today in the freest and most prosperous nation in the world.  And it's almost impossible to escape fear with it coming at us nonstop from around the world, nationally, locally, and even personally and physically. Is there no escape?
The immediate and most often given instruction is to have faith. It sounds so right to say and easy to do when first said.  But whole-hearted faith does not come through self-determination.  It's not a decision you can make. You can't will yourself into whole-hearted faith. The more you try, the more impossible it gets.
And if it was possible for us to conjure up whole-hearted faith, we'd be quite proud of ourselves for doing it ... finding ourselves saying, "My faith is so strong I moved that mountain."  But having whole-hearted faith and moving mountains has nothing to do with self-determination and everything to do with living your life for God's purpose.
Without faith, it's impossible to please God, and without faith is where probably most Christians are at this moment.  Satan knows if he can rob you of your faith, you can't share your faith — because you can't share what you don't have. In fact, fear is Satan's primary tool for sterilizing you, to keep you from reproducing more Christians. He knows having faith and sharing your faith are two sides of the same coin.
The fields are white for harvest!  The unchurched know the world is out of control, want to believe there's a God, are looking for someone to tell them, and already have at least one Christian in their life that they trust.  But the laborers are few! Mostly because of the fear factor, less than 1% of us are actively sharing our faith on a daily basis. This is why America has become a post-Christian nation.
It would seem a huge amount of effort would be required to ignite Christians into whole-hearted faith. But in fact, it's just the opposite. It's only when whole-hearted faith ceases to be your goal that it becomes your reality. Matthew 6:33 tells us to "seek ye first the Kingdom of God, and His Righteousness, and all these things will be added unto you." The one leads to the other ... loving God and His Righteousness gives you a life above anything you could ask for or imagine without asking for it — or trusting for it ... only thanking Him for it!
When you stop living for your goals and aspirations, in favor of God's goals and aspirations, it changes everything.  Romans 8:28 explains that God will make everything in your life, from now until you get to Heaven, work for good when you love Him with all your heart, mind, and soul, and you live your life for His Purpose, to seek and save the lost — to move everyone, every day, closer to Jesus. 
That's how you defeat fear with effortless faith!
Barry Meguiar is the third-generation president of Meguiar's Inc., which produces one of the top selling car waxes in America. He's also the founder and president of Ignite America, a ministry focused on igniting Christians to ignite America with revival – one person at a time. "Ignite With Barry Meguiar" radio features are heard daily on over eight hundred Christian radio stations, and Meguiar's first book, "Ignite Your Life: Defeat Fear with Effortless Faith," releases from Charisma publishers Feb. 7.