How do you measure spiritual maturity?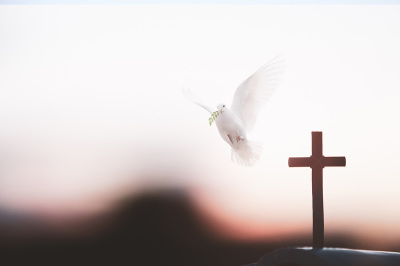 We live in a world where it seems as though everyone is claiming to be a Christian, but no one wants to take on the responsibility of what it means to follow Jesus. Not very often do we see Christian morals and standards take center-stage in our world today, which is uncanny if the majority of people still consider themselves Christians. In fact, a research study from Arizona Christian University discovered that a full 58% of self-proclaimed Christians disregard the Holy Spirit as a real person.
So how can we know in this upside-down world who really is following Jesus Christ?
It is the fruit of the Spirit in our lives that is the evidence of godly character and spiritual maturity. And while spiritual gifts can be given instantaneously, bearing spiritual fruit takes time.
Paul was able to declare, "For I have learned in whatever state I am to be content," because he had learned contentment in life's less-than-desirable circumstances. In that statement, he confirms that contentment is a learned virtue and must be developed. It is the same with all godly virtues and characteristics.
One of the ways that God builds up our faith in Him is through the trials that we experience. Sometimes, these trials are God's way of pruning us so we will bear more fruit. Other times they purify us and make us more Christlike.
It all comes down to how we respond to the trial. Our response determines our entire spiritual future. Respond with doubt, give up, or do things by our own effort, and we only get deeper into trouble.
Trials are often personal, and we must hear from God to discern how He wants to use them in our lives, but what about the trials of this crazy, upside-down world? What do we do when we face persecution?
There have always been attempts to cancel Christianity, but in America, our freedoms are under greater assault than ever. We hear of Christian ministries having their credit card processing capacity blocked just because they oppose abortion or the gay agenda. Christian bakers have been prosecuted for not designing cakes for gay weddings. The list goes on. It seems that more trials will come for just believing the Bible and trying to live for Jesus. Perhaps that's why it's so easy to say that one is a Christian until actual hardships arise that require a boldness which can only be produced by the power of the Holy Spirit.
No one likes to struggle and endure hardship. Did you wake up this morning and ask God to send a massive problem your way? Of course, not; they come when least expected. Remember what the apostle Paul said of his sufferings:
"Five times I received from the Jews 40 lashes minus one. Three times I was beaten with rods; once I was stoned; three times I suffered shipwreck; a night and a day I have been in the deep; in journeys often, in perils of waters, in perils of robbers, in perils by my own countrymen, in perils by the Gentiles, in perils in the city, in perils in the wilderness, in perils in the sea, in perils among false brothers; in weariness and painfulness, in sleeplessness often, in hunger and thirst, in fastings often, and in cold and nakedness. Beside the external things, the care of all the churches pressures me daily. Who is weak, and I am not weak? Who is led into sin, and I am not distressed?" (2 Cor. 11:24-29).
Paul didn't wake up one day and ask for any of those challenges, and you likely won't either. When you go through a trial or struggle, what are your options? You can give up on your faith walk and stop honoring Jesus. But where is that going to get you? Right back where you started: miserable. Or you can press on in faith, knowing the Lord is with you. Jesus promised that He would never leave you, ever. Trust the One who is trustworthy.
Stephen E. Strang is the bestselling author of God and Donald Trump. The founder and CEO of Charisma Media, Strang was voted by Time magazine as one of the 25 most influential evangelicals in America. He has interviewed four U.S. presidents and has been featured on Fox News, CNN, MSNBC, CBN, Dr. James Dobson's Family Talk, theDailyCaller.com and in many Christian outlets.   His latest book is Spirit-Led Living in an Upside Down World.