How You Can Improve American Democracy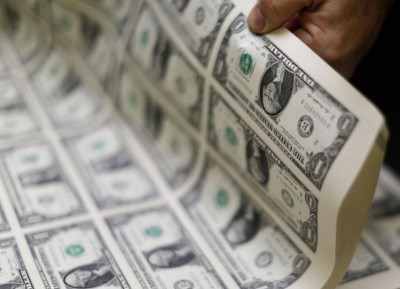 Our nation's values are timeless, but their interpretation and application require ongoing adaptation. Capitalism often gets a bad rap but it can provide valuable tools to advance democracy. Using these tools to integrate contemporized values into the policies that operate our democracy is the way to ensure that all Americans have hope, voice, and opportunity.
Consider evidence of failure to observe our values and adapt. Do we promote life and security when we permit approximately 36,000 gun and 33,000 opioid-related deaths per year? Do we serve public good when we fail to provide adequate and affordable health care? Are all citizens able to pursue happiness when economic gains go to fewer and fewer? Do we have equal opportunity when per student funding for public schools in poor neighborhoods falls vastly short of that of wealthy neighborhoods? Do we have a government by the people when approximately 93 million voting eligible citizens failed to vote in the 2016 presidential election? Do we believe that elected representatives prioritize the interests of the public over those of their campaign funders?
Record low approval ratings for both the Trump administration and Congress indicate that a majority of American citizens answer the above questions with a resounding no. It is time to rebalance our investment in America, using the tools of capitalism to reform our democracy.
5 Keys to a more business-like democracy
Businesses require near-Darwinian discipline and focus to compete and win in the marketplace. A winning vision and strategy, well-conceived business plans, reasonable budgets and debt management, truthful accountability, the ability to anticipate customer needs, and hiring, developing and incentivizing the right talent are the basics of value creation. American democracy must use the same processes and tools to create improved value for its' citizen customers. Here are five ways to use the tools of capitalism to improve our democracy:
1. Invest in our vision and business plan. America's Constitution is our vision statement. Yet it has been nearly 50 years since we had a meaningful amendment. To what extent should Internet-fueled propaganda, fake news and hate speech be protected by the First Amendment? At what point in the development of increasingly destructive weapons do we reinterpret the intent of the Second Amendment? How can we better ensure uniform voting rights in a sea of conflicting state-by-state rules and processes? Can more contemporary human values statements, such as the Universal Declaration of Human Rights suggest areas of change? Let's invest public funds in national, citizen-driven debates to inform, engage and develop a range of solutions to these and other questions. Pay citizens to attend to ensure that all social groups have a voice. The changes suggested by these panels should be the essential reality television of 21st century democracy. This advice must also serve to create the legislative agenda of elected representatives.
2.  Align the business of government with its customers. The needs of citizens must be the priorities of our elected representatives. Access to affordable health care, equitable access to high quality primary and secondary education, adequate child nutrition and development, improved job opportunities, and the rebuilding of our aging infrastructure are things most Americans agree on. Voters must insist that citizen priorities are the priorities of our elected representatives. Tax cuts for corporations and the wealthy, large increases to National debt, and failure to enact affordable health care are evidence that our representatives are out of touch with their citizen customers.
3.  Improve accountability. Elected representatives must be accountable to citizens rather than the powerful special interest groups that finance their election campaigns. Let's demand what it takes, up to and including a Constitutional amendment, to reform election financing and provide generous public funding for all Presidential, Senate and House of Representatives elections while limiting campaign contributions from any single entity to $5,000 or less. Representatives spend 30-70% of their time fund raising. Change the rules so that they work for us 100% of the time. At the same time, our citizens need to be more accountable. It is time for a citizen bill of responsibilities that incentivizes being informed and voting. For example, pay citizens to attend voter education programs and reward or penalize them if they fail to vote. Let's make election days national holidays for those who vote. Other countries do this. We should too.
4. Hire and reward talented leaders. If we expect our elected representatives to be our best and brightest, we must pay them as top business executives. The highest levels of public service are critical to our democracy but we currently pay them as mid range managers in large corporations. Paying them an executive level wage will also encourage less wealthy candidates to run for office and over time produce a Congress where you do not have to be a millionaire to serve.
5. Constantly reinvent. Continuous improvement is a requirement of any sustainable business. Decades of flat wages, reduced citizen health and happiness, and deteriorating communities are outcomes of a gridlocked and partisan democracy that is unable to change. If America was a business, our Board of Directors, shareholders and employees would state, "you're fired." Reinvention is dependent on new thinking and new leadership that gets results. Beginning with the 2018 congressional elections, let's fire those who have failed to deliver results.
America's capitalism is under fire for good reasons. Cronyism, hyper capitalism where everything is for sale, and policy making too often controlled by wealthy and powerful interests, are signs that our capitalism also needs reform. However, no other system has been able to match the benefits of capitalism. Competition, investment, incentives, accountability and rewards, when used in the service of societal values, are powerful levers of principled change. Let's use the best elements of capitalism to repair and contemporize our broken democracy.
Mac Regan has significant expertise in human capital management including role design, compensation and incentives, technical and emotional competencies, health care systems and financing, retirement programs, and labor productivity, which has been invaluable in helping to inform his new book, Global Citizen Patriots.