I Finally Get It: All I Can Offer Is My Smallness
God doesn't promise us financial security. He promises us nothing material in this lifetime , but everything in the next if we follow Him.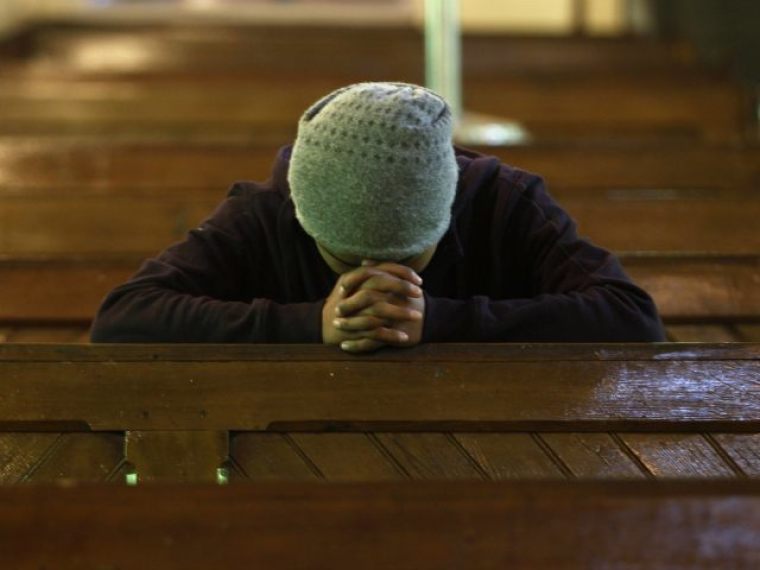 In recent weeks, a great deal of external stress has enveloped my wife and me. We're not out of it. Each of us has suffered a brief emotional breakdown in the last 10 days. Thankfully, we've been there for each other. We've refused to let the external factors affect our marital vows and our care for each other.
Many of the details must remain between us and our close friends and family. Suffice to say, finances are unexpectedly tight, and my wife is newly pregnant. And we own a home in the expensive D.C. area, purchased last summer.
Our situation has forced changes in our immediate plans. A probable vacation is cancelled. Last-minute, we scrapped attending the wedding of close friends because we have to focus on our relationship first and foremost right now. Fitness goals take second fiddle to ensuring that my family is taken care of. So does ensuring that friends and family know how much I value them.
As a goals-oriented person, these situations have been crushing. I was certain that God wanted us to buy the house, due to many factors. I was certain He wanted us to reduce income in the fall to focus on building the marital relationship foundation. I was certain he wanted us to skip the friends' wedding and take a one-day "vacation" as we drove to my wife's final National Guard training prior to her leaving the military.
As I write this, the carrying costs of the house are ever-present. The decision to ensure my wife and I get weekends together is in the rear-view mirror related to lost income and benefit. The decision to skip the wedding and go on the one-day "vacation" seems moot considering that we ended up in a hotel room that had solid reviews and a good price...but has a broken faucet, hair in the bathtub, and half-a-dozen police sirens in two hours.
In the midst of it all, I have been struggling with two conflicting goals. First, asking God for guidance on providing for my family. That comes before any "goals" or my preferred stage of life. I'm not asking for a lot of money, just financial stability that doesn't include financial calamity such as losing the house or our hard-earned savings.
The other goal is to simply trust God to provide, even as it sometimes seems as though His hand guides us to a decision and then disappears, showing yet another challenge . As one very wise friend put it on Friday, God doesn't promise us financial security. He promises us nothing material in this lifetime , but everything in the next if we follow Him, trust in His Grace, and hope He grants us His Mercy.
These goals are somewhat conflicting and yet independent. Trusting God should happen regardless of our circumstances. Yet trusting God regarding certain factors over the last year or so has meant we suddenly may lack financial security. Years of hard work prior to and during marriage – individually and together – could be out the window. Raised in a financially successful family in a series of financially successful families, financial failure would be personally devastating.
My wife has been terrific. She doesn't care if we live in a cardboard box, as long as we do it together. For me, perhaps the greatest lesson of marriage has been to realize just how little I can do on my own.
It was on Sunday morning at 4:00 a.m. that this hit me real hard. I've slowly been realizing for months just how little I am – how I can't even force myself to always smile at my wife first thing in the morning, as I'm not a morning person. How I can't even force myself to get to the gym because of the stress wearing me down, something that five years ago would have been virtually unthinkable.
On Sunday morning, I told God that I can't offer Him any emotional trust. I'm very left-brained as it is, and my emotional bank is overdrawn. All I could offer is the logical truth that I couldn't both get a few hours of sleep and keep an eye on our car in the hotel parking lot. I had to ask Him to keep an eye on it for me through the security cameras and the front desk employee, and get a little bit of shut-eye so that I can function for the rest of the day.
That's all I can offer. And it has to be enough. I simply can't do it all, and right now, I simply can't do much.
Oh, and now it's seven sirens.
Dustin Siggins is a former political, religious, and cultural journalist and commentator. His work has been published by USA TODAY, Roll Call, The National Catholic Register, Aleteia, The Stream, LifeSiteNews, Huffington Post, and many other publications.