Let's not forget stepmoms and stepdads in celebrating parenthood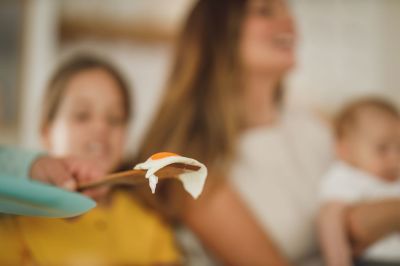 We have just celebrated Mother's Day this last Sunday (May 14) and we will celebrate Father's Day next month (June 18). We should all be exceedingly grateful for our parents and the extraordinary impact they have on our lives.
However, I have been sensitized over Mother's Day weekend by dear Christian friends and some close family members that too often as we celebrate Motherhood on Mother's Day, we unconsciously leave out a significant portion of that blessed sisterhood—namely, stepmothers. And, of course, the same lack of awareness could be applied to stepfathers.
Now, you will not find a bigger fan of motherhood than me. Mother's Day has always been one of my favorite days of the year. My mom went home to be with the Lord in January 2016 at the age of 92 (having completed the newspaper crossword puzzle just two days prior to her demise). This was my eighth Mother's Day without her.
I miss her, but I am so grateful that God gave me the mother that He did. My mom is the one who taught me that God loves me, that Jesus died for me, and that God had a wonderful plan and purpose for my life that no one could fulfill as well as I could with His guidance and help.
I have often said that nobody loves you like your mother except God. Ideally, a Mother's love is sacrificial and unconditional. God bless them. If your mom is still alive, tell her how much you love her and appreciate her while you still can. Husbands, tell the mother of your children how grateful you are that she is the mother of your children, and what a great mother she is. (Wives, this goes for you as well when it comes to your husband and Father's Day.)
We have undergone profound changes in our culture over the past four decades. Nuclear families like mine where my parents were married to each other for 69.5 years (beginning in 1943) are increasingly rare. My younger brother and I could not have imagined our parents being divorced. Today, "62% of married/cohabitating couples under 55 years of age have at least one step kin relationship" (Weimers, et.al, 2017).  According to Pugh Research, approximately 114 million Americans have a step relationship. By age 15, 29% of America's children have now experienced two or more mother partnerships either through marriage or cohabitation.
As Christians, we should reach out to embrace stepmoms and stepdads as they undertake the difficult task of fulfilling parental roles for stepchildren who are suffering through the emotional trauma of their parents' divorce. Many Christian women in our churches are laboring mightily to fill a serious void in the lives of their stepchildren, thankless roles an American woman is called upon to fulfill in the year of our Lord 2023.
And yet, they can have tremendous influence for good. They have the same instructions as stepparents that natural parents do as detailed in Ephesians 6:1-4:
"Children, obey your parents in the Lord, for this is right. Honor your father and mother (which is the first commandment with a promise). So that it may be well with you, and that you may live long on the earth.
Fathers, do not provoke your children to anger, but bring them up in the discipline and instruction of the Lord."
The Apostle Paul is here exhorting Christian parents. "Bring up" is ektrepho, meaning "to nourish up to maturity, to nurture, bring up, to rear up" and includes "bringing up or rearing in the various departments" of life. (K. Wuest  Word Studies in the Greek New Testament, vol 1, p. 137).
Let us all covenant together to encourage, to equip, and inspire each other as Christian parents, step and otherwise, to be the Christian moms and dads God intends for us to be and our children, step and otherwise, need for them to be.
And history does furnish us with a tremendously inspirational example of a very successful stepmother—Abraham Lincoln, our greatest president, proclaimed, "All that I am or ever hope to be, I owe to my angel mother," referring to his stepmother, Sarah.
We should remember that parenting is always a difficult task and we should all call upon the spiritual resources God provides for us to fulfill our sacred duties. I must confess being a father of three children (Jennifer, Richard Jr., and Rachel) has been the most rewarding, humbling, and difficult task I have ever undertaken.
And I know I was a difficult child to rear. The last Mother's Day card I sent to my mother acknowledged that I had been a very difficult child to raise. I was hyperactive with Attention Deficit Disorder. If they had had Ritalin when I was a child, they would have marinated me in it.
So, the card I sent Mom said, "Sometimes God knew I would .. a Mom just like you...Some days it must have taken all of your patience, your faith, and your sense of humor, but I hope I have been worth it. Thanks for loving me, Mom, no matter what. You were God's gift to me and a blessing in my life. All of my love, Richard."
I know somewhere in Heaven my mom is now enjoying the Heaven she taught me about when I was a boy. Mom, I love you, and I look forward to seeing you again someday.
Dr. Richard Land, BA (Princeton, magna cum laude); D.Phil. (Oxford); Th.M (New Orleans Seminary). Dr. Land served as President of Southern Evangelical Seminary from July 2013 until July 2021. Upon his retirement, he was honored as President Emeritus and he continues to serve as an Adjunct Professor of Theology & Ethics. Dr. Land previously served as President of the Southern Baptist Convention's Ethics & Religious Liberty Commission (1988-2013) where he was also honored as President Emeritus upon his retirement. Dr. Land has also served as an Executive Editor and columnist for The Christian Post since 2011.
Dr. Land explores many timely and critical topics in his daily radio feature, "Bringing Every Thought Captive," and in his weekly column for CP.