Main reason why some godly parents are raising ungodly children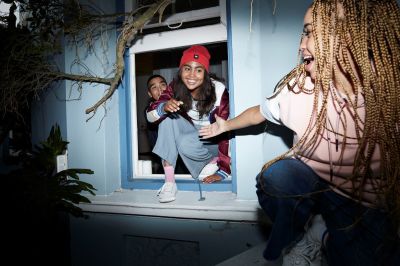 There is something going wrong in Christian homes these days that every Christian parent should be aware of and stand firmly to oppose. Many godly parents are raising ungodly children. Is it totally the fault of parents when children are misbehaving?
It is so easy to blame this trend on a lack of moral upbringing on the parents' side. I have seen godly parents who did all in their capacity to raise their children in a godly manner, only to see their children turn away from the Lord. A closer look at this phenomenon, however, shows that it has a deep spiritual component.
Spiritual attacks on the homes of Christians can be likened to what happened to David at Ziklag:  "Now when David and his men came to Ziklag on the third day, the Amalekites had made a raid against the Negeb and against Ziklag. They had overcome Ziklag and burned it with fire and taken captive the women and all who were in it, both small and great. They killed no one but carried them off and went their way. And when David and his men came to the city, they found it burned with fire, and their wives and sons and daughters taken captive" (1 Samuel 30:1-3).
Although the Amalekites are long gone, "spiritual Amalekites" are still raiding the homes of Christians today. These attacks are growing in intensity, and we cannot just keep blaming the parents alone.
Our society these days is aiding and abating this trend. Obnoxious laws now empower children to take ungodly decisions by themselves, apart from parental consent. Social media has opened up the eyes of children to the evil that surrounds us daily. Such a society can only serve as tools in the hands of Satan.
There is a great lesson in the story of David and his troops at Ziklag, which every Christian parent should learn. The Scripture says that David encouraged himself in the Lord, "and David inquired of the LORD, 'Shall I pursue this raiding party? Will I overtake them?' 'Pursue them,' he answered. 'You will certainly overtake them and succeed in the rescue'" (1 Samuel 30:8).
There is hope for the rescue of our children who are held hostage by the devil. We can pursue and recover all of them. Let us stop the blame game. Fathers should stop blaming mothers and mothers should stop blaming fathers for the moral failures of their children. Parents should be ready to go into spiritual warfare mode and intercede on behalf of their children. If David recovered all that was taken hostage by the physical Amalekites, today's Christian parents should get ready to recover all that was taken captive by the spiritual Amalekites.