Premarital preparations during Holy Week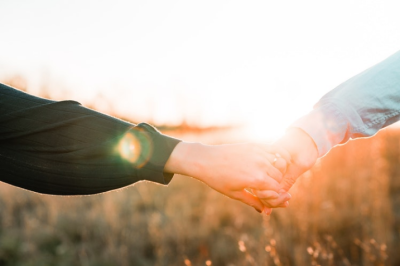 Holy Week this year begins the day after "April Fools' Day." American missionary Jim Elliot said, "He is no fool who gives what he cannot keep to gain what he cannot lose." Elliot was martyred in 1956 at the age of 28 in the jungles of Ecuador while bringing the Gospel to the Auca Indians. 
Jim Elliot was no fool. Nearly 70 years ago he exited a world filled with sin and death, as he entered a place where Jesus is magnified and glorified, along with the Father and the Holy Spirit. Angels around the throne of God continually proclaim: "Holy, holy, holy is the Lord God Almighty, who was, and is, and is to come" (Revelation 4:8).
Summer is just around the corner, which means that many couples are preparing to walk down the aisle and become husband and wife. The marriage relationship symbolizes Christ's relationship with his bride, the Church, consisting of those who have been saved by grace through faith (Ephesians 2:8,9).
I visited again this week with a couple getting married in July. Both of them have a Catholic background and are digging into Christianity like never before. I wrote a prayer and invited them to pray it together regularly prior to their wedding. You might find this prayer helpful for yourself, a family member or a friend.
"Dear Lord,

Thank you for being my Creator and Redeemer. I believe that you consist of three Persons in One God — the Father, the Son, and the Holy Spirit.

I know Lord that I have broken your commandments and this makes me a sinner. But I also know Jesus that you died on the cross for my sins. I place my trust in your death on the cross for the forgiveness of my sins, rather than relying upon my own efforts to try to be righteous enough to be saved. Forgive me Jesus, cleanse my heart, and wash away my sins with the blood you shed on the cross 2,000 years ago."
I encouraged them to pray this prayer often as they become firmly rooted in the Gospel through their faith in Jesus and the promises contained in God's Word. This couple realizes the lifelong commitment they will be making to one another in July, and the commitment Christ made to them when he died for their sins on the cross 2,000 years ago.
You see, Jesus essentially said, "I do," to you and me when he suffered and died for our sins. And you are invited to stand at the altar of your soul with Christ and become one of his followers as you "repent and believe the good news" (Mark 1:15).
During the week leading up to his crucifixion, Jesus was in deep preparation for the grueling torment that awaited him. You and I cannot fathom the amount of love it took for the Father to send his only Son to Earth in order to redeem us; and the amount of love it took for Jesus to endure the agony necessary for us to be reconciled to God and given everlasting life in Heaven. 
Spiritual conversion happens on the front end of a person's relationship with Christ. Compare it to a couple's wedding day when they exchange their vows of love and commitment to each other. The wedding is the easy part. The challenges kick in once the honeymoon is over. It is that way in marriage, and also in the Christian life.
Weekly worship with other believers is a key aspect of a strong relationship with Christ, as well as a strong marriage. After all, how can you love Christ with all of your heart, soul and mind if you ignore his bride? Spending time every day in prayer and in God's Word is also extremely important. How could anyone expect to remain strong in the Lord or strong in marriage without daily communication with the one you love? Marriage isn't easy, but neither is living as a faithful follower of Christ.
Consider this scenario: Militant extremists stormed into the worship service. They put a gun to your head and shout: "Renounce your faith in Jesus Christ or we will shoot you." What would you do?
What if they told you, "We are going to kill either you or your spouse, and you must decide who it will be."
Before walking down the aisle on your wedding day, make sure you know your answer to that question. And before entering into a Christian marriage, make sure that you would be willing to take a bullet for Jesus rather than renounce your faith.
Getting married, like getting saved, is the easy part. Living a joyful, faithful, and committed life as a devoted Christian and loving spouse is the challenge. We are called daily to say "no" to our selfish desires and to do whatever is best for our spouse and whatever brings glory to God. 
Thankfully, the grace of our Lord and Savior Jesus Christ provides the power we need each step of the way, as well as God's abundant forgiveness every time we fall short.
Dan Delzell is the pastor of Redeemer Lutheran Church in Papillion, Nebraska.