The following is the third in a three-part series, all excerpted from Eric Geiger's recent book How to Ruin Your Life. Following a season of grief, when Eric's team watched several people close to them implode, Eric, a senior vice president at Lifeway Christian Resources, challenged his team to learn from King David's fall and humbly rely on God's grace to keep them from falling. The challenge and resulting conversations turned into a book, in which Geiger offers thoughtful, biblical advice on what a ruined life looks like, and how we can seek mercy in the midst of the mess. Previously, Geiger discussed the temptations of isolation and boredom. Here, he discusses pride.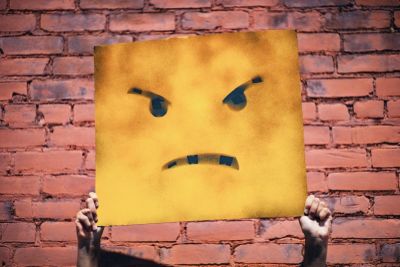 L. J. Rittenhouse is known for her ability to predict the future performance of a company by studying the leader's quarterly shareholders letters to examine the candor of the leader scientifically. She knows the "corrosive impact of inflated egos," so she searches for words that reveal pride in a leader because "arrogant, self-serving, out-of-touch CEOs present a serious financial risk."
Pride was at the center of David's disobedience and destruction. David's pride did not begin the night he sent for Bathsheba, but it was the night it bled over to his decision-making about how to spend an evening.
When David asked who the beautiful woman was, the woman who lived in the house he was able to see from his roof, the woman he wanted more than he wanted his own integrity, he discovered she was married. You get a sense, as you read the story, that the servant David sent to find out about the woman knew the treachery that was about to unfold as he sheepishly asked, "Isn't this the wife of Uriah?" David's response was to send a servant to get her anyway. After all, David was king and the king got whatever he wanted.
Earlier in his life, David humbly asked God to keep him in the shadow of His wings as he was grateful for the Lord's provision of a cave for his residence.2 When David was weak before God, he was actually strong. But when he felt strong, he was very weak. He did not seek refuge in the arms of God but in the arms of a woman. When he abandoned his weakness before God and walked in pride, he walked toward his own demise.
Entitlement = Ingratitude
Perhaps David felt entitled to the palace and entitled to bring a married woman to his room because he had served the people of Israel extremely well, defeated their enemies, energized the capital city, and given a sense of national pride to the people. He felt he deserved whatever he wanted, deserved more than he currently had. David's sense of entitlement increased as his pride increased. He forgot that all his victories and all the blessings he enjoyed were only because God had graciously given them.
Entitlement always rises as pride rises. It is impossible to be filled with humility and a sense of entitlement at the same time. Whenever we feel we are owed something it is because we have forgotten that God is the One who gives all good things.
David's belief that he was entitled to Bathsheba revealed that, in this moment, he was not filled with gratitude for God and His blessings. God was the One who took David from watching sheep to leading all of Israel, from sleeping in fields and caves to sleeping in a palace, from being one whose family considered him an unlikely candidate for king to the king everyone respected and revered. Tragically, all of that was not enough for David on the night he gave the order for servants to bring Bathsheba to him. He was ungrateful for God's blessings, and instead of using the throne to serve others, he used the throne to serve himself.
When we walk in humility, we are grateful for what the Lord has provided. When we walk in pride, we are not satisfied and want more. Pride fuels ingratitude and entitlement. Humility destroys them both.
Gratitude occurs when our expectations are exceeded, when what we feel we are owed is surpassed by what we actually receive. For example, imagine that on your next night away from home, someone pays for and gives you a key to a room at a Holiday Inn Express. Are you grateful or disappointed? Well, your answer depends on what you expected your accommodations to be.
If you expected a room at a Ritz-Carlton, you are definitely disappointed. There isn't a sitting room, an extra little TV in the bathroom, and there isn't organic lotion imported from an island in the Pacific. No one places chocolates on your bed and pulls the covers back for you at the Holiday Inn Express. The television is not even hanging on the wall; it is one of those old school big TVs that, sigh, is not even high definition. How dare they! Your expectations are not met, and you are disappointed because you wanted more.
If, however, you expected a room at an old college dormitory with community showers and bathroom stalls without doors on them, you are blown away with gratitude. You have your own shower! And the water is warm and soothing instead of cold and violent! There are sheets on the bed! Because your expectations are surpassingly exceeded, you go to bed that night extremely grateful. You chuckle as you doze off with the realization that you have two pillows; oh, what grace has been bestowed!
When we remember we were slaves and prisoners to our own sin, we are deeply thankful for liberation because we know that we are only owed death because of our sin. Just as our freedom and forgiveness is a gift, so is every moment and every breath. Christians believe that we only have what we have received, and we have only received because God is gracious, kind, and generous to us. When we humbly start the day with that perspective, we are grateful for all He provides. When we live as if we are owed something, it is because pride resides deeper in our hearts than we realize.