Robert Downey Threw His Drugs Into the Ocean and Got His Life Together, So Can You
Why don't more turn around when they see where they're going?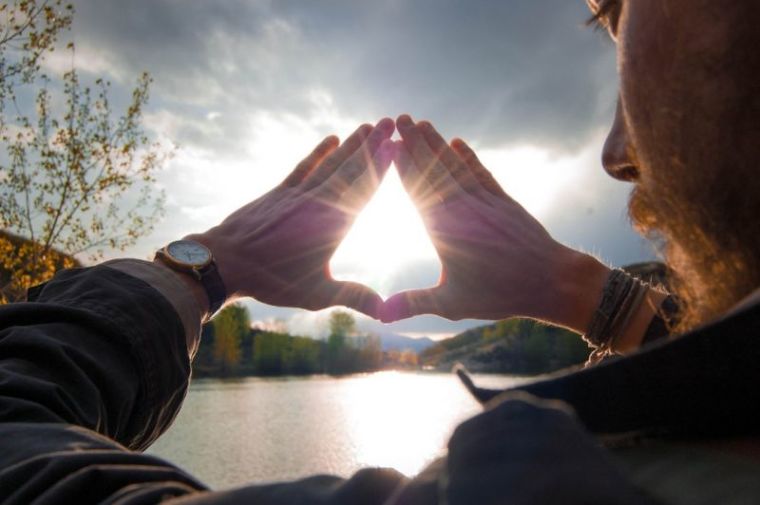 Recently a friend told me one of those heart-warming stories that make you feel good about humanity. It was shortly after I heard one that makes you despair of humanity.
My friend, a high school teacher, had a home repair accident and was helped out by a neighbor who was a former student. Her husband got him to the hospital while she cleaned up the blood in his kitchen, and when she found his insurance card, took a photo and sent it to her husband. All done competently and cheerfully.
According to my friend she hadn't been a stellar student, got pregnant shortly after high school, and wound up a single mother with no job.
But she'd straightened herself out, went back to college, found a good man and now has a good life with a growing family.
That was nice to hear. Not long before I'd heard a former student of mine had died after relapsing into drug use. Cause of death was officially flu and dehydration, but he was a heavy meth user and when he died weighed under 100 pounds.
I can't say I was surprised. The last time I saw him he had that thousand yard stare of a man who hasn't left this world yet but knows where he's going.
This was not the first time I've heard either of these stories. I have a relative who also fell pretty far and wound up a single mother but turned her life around. She also has a fine husband and a new baby.
I have another who is a functioning alcoholic. I don't hear from him these days and I dread when I do, the news won't be good.
And I wonder, what is it that enables some people to turn their lives around after they've fallen so far? I'm not talking about misfortune, but falling because of repeated bad decisions.
Why don't more turn around when they see where they're going? Because they often do see.
And why do some turn their lives around, then fall back into self-destruction? I've seen all of that.
The fact is, we don't know.
Drug rehab does help a lot of people get clean, but backsliding rates are depressing.
After generations of effort to rehabilitate criminals we still haven't found any method that works consistently.
Heck, how many people can quit smoking and lose weight even though they know it's killing them by inches?
We hear stories of a single life-changing moment that caused people to turn around. Actor Robert Downey threw his drugs into the ocean and got his life together.
And then there are those who think, "I'll just finish the stash I have on hand and quit."
Right.
Some see the face of their newborn baby and resolve to be worthy of the life entrusted to their care.
That's what it took for me to grow up and get responsible, but I also remember a former editor who shrugged off my suggestion that the baby he'd fathered could help him dry out.
"Steve, I'm an alcoholic. Been there, done that, I've got other kids. It doesn't work."
There are a few things we do know.
One is the decision to change may crystalize at a given moment, but that's just the beginning of a long painful effort.
There will be backsliding. You mustn't let backsliding become failure.
Maybe you can't do it without help, but the decision to get help is yours.
The quality of help matters and what looks like help may actually be enabling.
You should thank those who didn't give up on you, but remember there is a point where they must give up, lest they drown with you.
Anyone who keeps telling you circumstances outside your control is what's responsible for your problems, is enabling and is not your friend.
But paradoxically, a belief in a power beyond yourself can give you the strength you need.
If you truly want to leave your old life behind, you have to accept there are people you can't take with you. Some could be close kin.
Finally, the motive to change comes from within you and nobody knows how to put it there.
Steve Browne is an award-winning reporter and columnist who entered journalism by accident while living and working in Eastern Europe from 1991 to 2004. He is the author of two books for English students: "Word Pictures: English as it is REALLY Used," published in Belgrade, Yugoslavia and Novosibirsk, Russia, and "English Linguistic Humor: Puns, Play on Words, Spoonerisms, and Shaggy Dog Stories." In 1997 he was elected an Honorary Member of the Yugoslav Movement for the Protection of Human Rights. He is currently living in his beloved Midwest, which he considers "the most interesting foreign country I have ever lived in." A collection of his columns, "The View from Flyover Country: A Rural Columnist Looks at Life" is available on Kindle.