Skepticism, cultural confusion and the Christian faith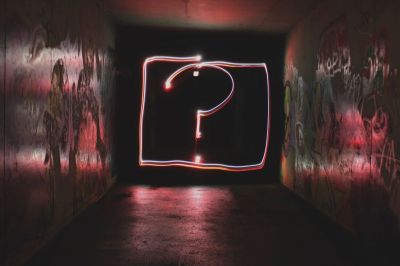 Let's begin by eliminating semantical ambiguities and highlighting what is not meant by "certain." It doesn't mean that doubts about any part of the Christian faith are forever gone. By "certain," I mean that a Christian can know God personally with the absence of unbelief. The Bible teaches that God can be unmistakably known and trusted by Christians, regardless of backlash from a cultural quagmire.
There is a sense of knowingness in the Christian faith. As Paul said, "I know whom I have believed" (2 Tim. 1:12). Unbelief usually emerges from various points of confusion and I will show that in the Christian faith, unbelief differs from doubt.
Confusion is a tactic that is utilized effectively by determined skeptics. When it comes to debunking the Christian faith, notable examples of causing confusion are found in the writings of Richard Dawkins. He is truly masterful at confusing readers about Christianity. His seductive style is especially designed to confuse a Christian, with the ulterior motive of converting one to atheism. In a recent book, note what and how he says it:
"Do you believe in God? Which god? Thousands of gods have been worshipped throughout the world, throughout history ... Countless Greeks and Romans thought their gods were real ... How do we know those ancient people weren't right? Why does nobody believe in Zeus any more? ... Many of you reading may have been brought up on one particular holy book, the Bible of the Christians ... Who wrote it, and what reason has anyone to believe that what it says is true?"
Do you see the confusion? Truthfully, "the Bible of the Christians" has a well-detailed history that is different from "countless Greek and Roman gods." Throughout 16 centuries, and diverse cultural and political settings, various authors who mostly never met revealed with great harmony and symmetry God's ongoing redemptive plan for humankind. Therein is a communicable and intelligible understanding of God unlike any other. Whether natural or supernatural, no other entity has such long-detailed documentation that continues to compel contemporary people. Nevertheless, eristic skeptics are determined to poke holes at the Christian faith, with the intention of debilitating belief through confusion.
Thinking people from around the world, however, are beginning to discern the fallacious arguments against the Christian faith. Last month, Coming to Faith Through Dawkins was published. It features twelve essays from scientists, professors, and professionals from various countries who explain how the writings of Dawkins and New Atheism were instrumental in why they embraced the Christian faith. In fact, I heard one of the editors on a podcast say that there were many others, but they declined to go public due to professional considerations. The essays are quite revealing as authors describe their journeys from skepticism to Christian faith, and how they found glaring bias in contemporary atheistic writings. What I am learning increasingly is that New Atheism is not following reason and evidence, but a predetermined path that is unwilling to even consider embracing the Christian faith.
Such close-minded narratives often assimilate subtly into mainstream culture. A specific mode of thinking is then communicated in movies, documentaries, literature, art, music, commercials, and public education. Sadly, these can become a mysterious force that intimidates people into compliance. Narratives are complimented by authority figures who provide official support. So, cultural thought accepts denials of the Christian faith ex-cathedra.
Of paramount importance, then, is to assess denials of the Christian faith apart from the supposed authority or overwhelming popularity of the pundit. In Discerning Culture, I questioned:
"Honestly ask yourself how much undermining of the Christian faith has influenced you because of much consideration for the source's prestigious position. How often have you allowed your inward convictions ... to be forfeited or negotiated because of cultural pressure? Had you concentrated strictly on the content regardless of the presenter, wouldn't you have thought differently?" 
When objectively evaluated, arguments that claim to falsify the Christian faith become unwarranted as genuine defeaters. They serve more to confuse than to contribute meaningfully to a quest for Truth.
Now it's important to note that a believer can have doubts about a doctrine, an attribute of God, a biblical event, or a biblical injunction, while their Christian belief remains intact. Such doubts are normal and can be worked through to mature a believer's faith. The man in Mark 9:24 pleaded, "Lord, I believe; help my unbelief".  He truly believed that Jesus had healing powers and that He was the Christ, but was unsure whether his son would actually receive a miracle. So he pleaded for help.
Throughout the ages, the spiritual transition into the family of God has been a unique and indubitable experience of the Christian faith. "The Spirit himself bears witness with our spirit that we are children of God" (Rom. 8:16). Contemporary believers can appreciate this experience of grace with certainty. Denials by skeptics will be ongoing, and a Christian's counter-culturalism will require courage. Nevertheless, with meticulous discernment, a distinct awareness of the confusion, and with a commitment to the Golden Rule of Jesus, we can communicate the wonderful grace of the Gospel which will open the minds of our societal counterparts.

The Gospel continues to resonate powerfully and that is why it attracts antagonism, whereas Zeus and "countless Greek and Roman gods" are defunct.