Social change can't happen without revival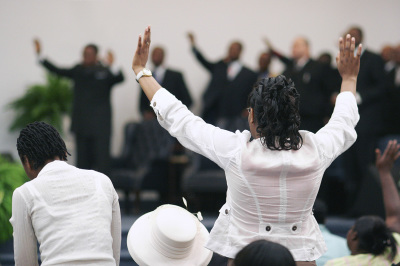 The way and manner in which our nations and societies are tilting towards moral decadence and violence are giving concern to many believers. Many of us are not happy because the society in which we live seems not to care about our Christian testimony. Sinners are supposed to see our light, be convicted of their sins, and turn to our Savior in repentance and faith. Instead, we are terrorized, killed, suppressed, and intimidated.
Many of us have been praying for change in our societies and nations but things seem to be trending in the opposite direction. In my country of Nigeria, the situation is getting out of hand. There are massacres and kidnappings every day. God's people especially are suffering under severe persecution. In the Western world, boys are now becoming girls and girls are becoming boys, and sexual perversion is celebrated everywhere.
This was not the case in the past. These "Great Awakenings" that were led by evangelical Protestant ministers brought real reformation to many nations. Souls were saved and entire societies were changed for the better as literacy increased and crime and violence decreased.
Is it possible to bring back revivals to our present-day churches? Are there still ministers of the Gospel like George Whitefield, Jonathan Edward, Gilbert Tennent, etc.? Can concerned Christians pray for revival in our churches? If the answer to these questions is yes then what is stopping us from praying for such an outcome?
God is searching for men and women who will do the necessary work to achieve such transformations. Instead of praying for God to kill the ungodly, we should start praying for revival which can bring about the saving knowledge of Christ to the hearts of those who persecute us. I am convinced that God loves them just as He loves us.
Preaching the Gospel is non-negotiable. The Gospel alone can bring the Kingdom of God here on earth with all the peace and righteousness associated with it. "And I heard a loud voice from the throne saying, 'Look! God's dwelling place is now among the people, and he will dwell with them. They will be his people, and God himself will be with them and be their God. He will wipe every tear from their eyes. There will be no more death or mourning or crying or pain, for the old order of things has passed away'" (Revelation 21:3-4).
Let us strive to bring the desired change in our societies and nations by praying for revival, educating believers on the need to pray, desiring the coming of God's Kingdom, and above all, by preaching the Gospel of the Kingdom. When Christ returns there will be no more terrorism, banditry, sexual perversion, transgenderism, and abortion. We will enjoy the peace and righteousness which we long for when our Lord finally returns.