The Bigger Picture About Bullying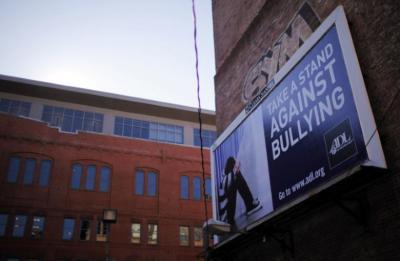 The single most powerful catalyst for stirring up, over time, vindictive anger in the perpetrators of school and public violence is the process of bullying.
As I noted in a previous article concerning the effect of digital media on teenage minds, let me draw in a common denominator in school violence: bullying of a disturbed mind. The ongoing effect of bullying on an already disturbed mind can develop into tragedy of such horrifying scope that it unfortunately hits national news!
In a study by Peter Langman Ph.D. in 2014 of the then 48 school shooters, 18% were psychopathic, 44% were psychotic and 75% had been traumatized in life. Of the same 48 shooters, many of them were bullies themselves. Of the shooters who were bullies themselves, 94% were psychopathic, 48% were psychotic, and 17% were traumatized. It's possible as in sexual abuse the abused eventually became abusers. Of the 48 shooters there is little evidence that they went after anyone who had bullied them. The horrific acts of their violence to anyone in their murderous plans, however, show an internal rage and vindictive anger.
Langman went on to say that it was very hard to evaluate how much and how often the shooters had been bullied. However, it can be easily documented and proven that 40% of the shooters had been clearly bullied. More than 40% could have been, it was just not as easily proven. As he noted, some could have been traumatized earlier in life by bullying which went unreported. 
Many teens are troubled because they are growing up in a single parent home, or being raised by grandparents, a growing trend in America. Not only are they being bullied but they are often being rejected by potential girlfriends or boyfriends. They are troubled by a world in turmoil, troubled by other peer pressures, troubled by conflicts with schoolteachers and administrators, troubled by the loss and the lack of any kind of security in life, and troubled about being troubled!
Try to imagine that you open up Facebook on your phone. You look at your friends list, which you have developed over time. You know that you don't have any close friends. The people on your list are really just people you know from school.
You see that they are posting comments on your Facebook wall about a nameless certain someone." You see mockery, laughter, jokes, and criticisms about appearance, clothing, and family situations. It is very obvious they are talking about you. You are horrified, terrified, rejected and deeply hurt. Everything within you wants to try to answer back to their painful criticisms but you have learned the hard way it is best to try to ignore it. Now try to imagine this happening to you over and over again! To the already troubled or disturbed mind, this is a recipe for violence and disaster.
Bullying is unwanted, aggressive behavior among school-aged children which involves a real or perceived power imbalance. The behavior is repeated, or has the potential to be repeated, over time. Both kids who are bullied and who bully others may have serious, lasting problems. In order to be considered bullying, the behavior must be aggressive and include:
An imbalance of power: Kids who bully use their power—such as physical strength, access to embarrassing information, or popularity—to control or harm others. Power imbalances can change over time and in different situations, even if they involve the same people.
Bullying includes actions such as making threats, spreading rumors, attacking someone physically or verbally, and excluding someone from a group on purpose. 
For the troubled mind affected by other emotional or psychological disorders, being bullied can trigger some very negative emotions. Readers, the way you and your classmates dealt with conflict was far different than the way it is dealt with today. If you and perhaps your friends back then decided out of fun to pick on someone it perhaps was met with strong language and a fistfight followed. However, today's teenagers witness 200,000 acts of violence though television and media by the time they are 18 years old. 
There are three types of bullying:
Verbal bullying is saying or writing mean things. Verbal bullying includes:

Teasing
Name-calling
Inappropriate sexual comments
Taunting
Threatening to cause harm

Social bullying, sometimes referred to as relational bullying, involves hurting someone's reputation or relationships. Social bullying includes:

Leaving someone out on purpose
Telling other children not to be friends with someone
Spreading rumors about someone
Embarrassing someone in public

Physical bullying involves hurting a person's body or possessions. Physical bullying includes:

Hitting/kicking/pinching
Spitting
Tripping/pushing
Taking or breaking someone's things
Making mean or rude hand gestures 
It is interesting to note here that when a Christian retired college professor sought to have a public forum on the topic of bullying in our city, he was met with opposition! It is not usually called bullying when it is done by adults; it's called favoritism or can be a type of nepotism. It involves flattery. It is a control tactic often used in the business world to manipulate people into or out of a favored position.
It is so important for teens in the schools to be proactive in the defeat and undoing of any bullying they see. We need to teach them that if they see someone being put down verbally, find ways to build them up! They need to remind others that they will not tolerate bullying at any level! As they deal with bullies themselves they need to be aware that they may be dealing with someone who was originally rejected as a child, and in their quest for acceptance may have gotten twisted into someone who sees him or herself strong and in control.
Teens should also learn that if they don't know what to do, they should pray because it may be time for some alone time with Jesus. It is His unexplainable supernatural love, which reaches into lost lives and can change them into the saints of God!
Rev Nolan J Harkness is the President and CEO of Nolan Harkness Evangelistic Ministries Inc. since 1985. He spent most of his adult life working in youth ministry. He also felt the calling of Evangelist/Revivalist and traveled as the door was open holding evangelistic meetings in churches throughout the Northeast. His website is www.verticalsound.org.