The Church has forgotten this important biblical principle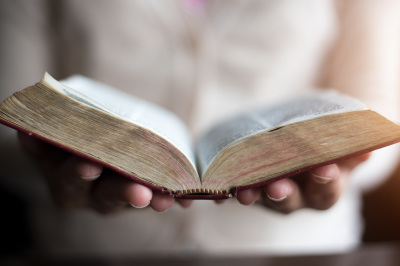 Many are quick to paint Christians as evil because they know that we stand firmly on the biblical truth that homosexuality (along with adultery and fornication) is morally wrong. There was a time in America when we could say these things without any real repercussions. But times have radically changed. 
I have been privileged to share the Gospel with many homosexuals. If I remember correctly, I can say that of the dozens that I have spoken to, no one has been offended. Instead, I have been thanked for taking the time to share. This is because of one very important biblical principle that most of the Church seems to have forgotten. Our Great Commission isn't to convert gay to straight. It's simply to share the Gospel with "every creature" (Mark 16:15). As fruit of God saving sinners, the adulterer strives to become faithful, the liar desires to speak the truth, the thief commits to ending his stealing, and the homosexual pursues God-ordained affections. Old things pass away. All things become new. 
Here is the verse that will change everything for the Church when it comes to the issue of homosexuality:
"But we know that the law is good if one uses it lawfully, knowing this: that the law is not made for a righteous person, but for the lawless and insubordinate, for the ungodly and for sinners, for the unholy and profane, for murderers of fathers and murderers of mothers, for manslayers, for fornicators, for sodomites, for kidnappers, for liars, for perjurers, and if there is any other thing that is contrary to sound doctrine" (1 Timothy 1:8-10).
Do you see the key hiding in there? The Law (the 10 Commandments) was made for homosexuals. In other words, when we meet someone who is gay, we don't need to mention homosexuality. We simply take them through the moral Law to show them they need God's mercy. (You can see this done many times on our YouTube channel. Use the search words "Living Waters homosexuality.")
So, when I share the Gospel with someone who says they are a homosexual, I don't mention their sexual preference … until after they have heard that the gift of God is eternal life and that this unspeakable gift is offered to all people, including homosexuals. Then I show them 1 Corinthians 6:8-10. It's then that they can receive it because they now understand the Gospel and that God's standards are infinitely higher than ours.
But how do we deal with those who carry animosity toward Christians, either because of the onslaught of liberal bias or because of legitimate causes? There's an answer to that important question. 
Whatever the case, we obviously must show them love. That's the hallmark of a Christian. This is why I always carry five-dollar gift cards. I have found that when I give these to a stranger, animosity disappears. Let me give you the specifics. Look at this marvelous verse: "For this is the will of God, that by doing good you may put to silence the ignorance of foolish men" (1 Peter 2:15). 
We're surrounded by people who are sadly ignorant as to what the Gospel says, and the moment they know that we are Christians, we enter a battlefield. However, we do have a powerful defensive weapon that can shoot down those incoming missiles.
Jesus said, "Let your light so shine before men, that they may see your good works and glorify your Father in heaven" (Matthew 5:16). 
This isn't speaking of giving money to the poor. That should be done in secret. This is referring to good works being a light that glorifies God, not us. And this is the "doing good" that puts to silence those unfounded accusations of hypocrisy.
I'm going to tell you about a conversation I have dozens of times every week. I carry small business-sized cards that give information about our YouTube channel.
Here's how it goes.
"Excuse me. Would you like to be interviewed for YouTube?" Most say that they wouldn't, so I ask them if I may give them a card. As I hand it to them, I say, "I ask people if they think there is an afterlife. Do you think there's an afterlife?" They say "yes" or "no" or "maybe." Then I ask, "Would you like to come on camera? If you do, I'll give you a $5 gift card for your time." Most say, "Not today. Sorry." To which I respond, "That's okay. Here's a $5 gift card anyway."
I cannot tell you how moving it is to daily see people's reactions to being given a gift for no reason. They are dumbfounded. Some are almost brought to tears. This is because it is a cold dark world out there, where nobody gives anybody anything for nothing. And so even a small gift is a shining light of genuine love. When someone says, "I just can't take that," I say, "please take it. There's not enough love in this world." And invariably out comes a hesitant hand that takes it. 
A heart that was cold 30 seconds ago suddenly becomes warm. It's also heartwarming for me to see such a radical change with such a small gift. There's the added plus to hear them say, "I'm going to check out this channel!" 
This is such an easy yet effective way for us to battle animosity, by letting strangers see our faith in our love. As Proverbs 19:6 says, "Every man is a friend to one who gives gifts."