The information glut and the poverty of wisdom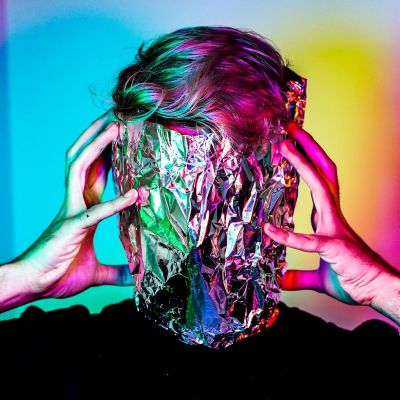 "We are living through the largest, deadliest scandal in American history, but the elite media refuse to connect the dots and analyze it."
So opined former U.S. House of Representatives leader Newt Gingrich. He was contemplating the disclosure that the COVID virus that shut down much of the world for several months and gave big government the opportunity to impose unprecedented control over every facet of society — even churches and families — was likely leaked from a chemical lab in Wuhan, China. [1]
It's not just Gingrich, but there is much consternation over the disclosure that we the people have been had.
But in a culture where mere rumor is mistaken for truth and truth for rumor, who should be surprised?
We live in an age of information glut but suffer a poverty of wisdom and its capacity to connect dots, analyze, dig deep, and expose implications hidden in a muddle of words.
Jesus said that we would know the truth and be set free — liberated from the elite controlling forces and the narratives with which they beguile us — be they religious or secularist.
I wrote recently about the "consensus elites" and the establishment they form that dictates worldview, values, political correctness, and other mandates of thought and behavior. The woke movement is a prime illustration. The elites who preach and sanctify the approved worldview and values consensus are those of entertainment, information, academia, politics, and corporations.
Without deeper thought regarding the information spewed at us constantly, we are puppets at the end of their strings. As it is, they too often tell us "stuff" and then tell us how to think about it.
Like the "Chaldeans" in Nebuchadnezzar's Babylon, the Consensus Establishment believes that it alone is qualified to teach promising young people the ways and worldview of contemporary culture.
The present tribe of "Chaldeans" hope we don't dig too deeply. Voices of resistance are pushed from the public square into oblivion.
The "Chaldeans" are happy when we load our heads with cotton candy and have no appetite left for the steak dinner that awaits our digging in.
Jordan Peterson broke out of the restrictive chain that gags many in Academia. A Canadian educator and clinical psychologist, Peterson was quoted in a Christian Post article that "the Bible is way more than true," but is the "bedrock" of Western civilization. Peterson explained to an interviewer how his thought had changed as he contemplated the Bible and civilization. "Solitude" and "Epiphanes" are among Peterson's values because they enable the deep thinking that we have lost in a myriad of thirty-second commercials and snaps of the latest news.

"Wisdom" comes from "abiding" in truth, said Jesus (John 8:31-32). This means staying with it 'til we get it. Spiritually, it means more than a mere devotional reading of Scriptures, but "continuing" in the Word which is the content of learning that produces wisdom.
We are no longer "contemplatives" who listen to the silence and hear profound things. To deal with the contemporary information glut and draw something beneficial from it, we must recover a contemplative lifestyle that focuses on the Transcendent and its relationship to the immanent. This is a way that we can "continue" in Christ's Word. Sadly, researchers have discovered an "unprecedented drop" in personal, Bible reading in America. Lifeway Research reports that only eleven percent of those surveyed read the Bible consistently.
One of the great values of personal Bible reading means one is propelled into seeking deep meaning, which can get one in trouble with the consensus establishment and the culture it dominates. Though he did not put it this way, Peterson warns people who want to get through the information glut into biblical wisdom: "You're going to pay a price for every bloody thing you do and everything you don't do. You don't get to choose to not pay a price. You get to choose which poison you're going to take. That's it."
But the outcome is even worse when we don't "continue in the word" by seeking broad understanding, reflecting on causes and consequences, connecting dots, and extending our efforts to understand outside the narrow perimeters of the finite world all the way out to the infinite Transcendent and the limitless wisdom at the Throne of God. Otherwise, we may find ourselves closing our businesses, shutting down our churches, and locking down our schools — in short, suspending our lives — just to escape the breeze from Wuhan.
---
[1] This is the biggest scandal in American history | Fox News
Wallace B. Henley is a former pastor, daily newspaper editor, White House and Congressional aide. He served 18 years as a teaching pastor at Houston's Second Baptist Church. Henley is author or co-author of more than 25 books, including God and Churchill, co-authored with Sir Winston Churchill's great grandson, Jonathan Sandys. Henley's latest  book is Who will rule the coming 'gods'? The looming  spiritual crisis of artificial intelligence.