This 7th grader chooses to stand up for God's truth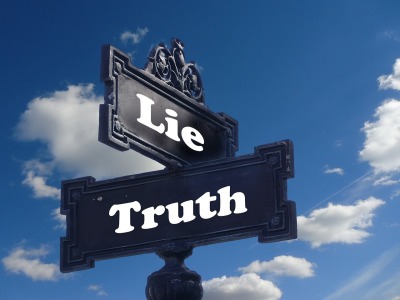 Sitting in my seventh-grade History Class at a Christian school, I focused my eyes on the text.  We were learning about how many Church denominations split into Northern and Southern groups right before the U.S. Civil War. Our Christian history text mentioned how the Church got involved with the issue of slavery. My teacher put it up for discussion. She asked, "What do you think? Should the Church get involved with the social issues of the day?"
I quickly raised my hand. "I believe the Church should be involved," I firmly stated. "If it is not the Church's job to uphold God's moral law for society, then whose job is it? If you only follow God during Sundays at church, you should question whether you are truly a Christian. Following Jesus wholeheartedly requires following Him at all times, in all places, and in all circumstances.

My teacher called on a few others. "Unless something is obviously wrong, like using California as a nuclear bomb testing site, the Church should not get involved," one boy said. "The Church should only get involved if no one else stands up." "The Church should focus on God," another student declared. And on it went. They all said basically the same thing — the Church should not get involved except in extreme circumstances. I was shocked! After all, we were talking about the issue of slavery. Was not slavery an extreme circumstance? But how did it get so extreme? Wasn't it due partially to the fact that this evil was allowed in our society because most Christians did not view slavery from a biblical worldview, and therefore did not stand up for what was right?
I am grateful that my pastor has firmly stood for God's truth on all of these social issues. In fact, my pastor says to always compare what he or any other pastor says with God's Word. Sadly, it appears from my classmates' responses that many pastors do not engage with social issues and severely lack a biblical worldview. 

Getting back to our day, I started thinking about some of our culture's hot-button issues, like abortion. Over 63.4 million unborn babies have been murdered since 1973. The Guttmacher Institute (Planned Parenthood's research arm) says that over 1.1 million babies were killed in 2010 alone.
When I think about my 1.1 million missing fellow 12-year-olds who died the same year I was born, I cannot help but wonder if the Church had protected life, a fundamental biblical truth, whether they would be here with me today?
And where is the Church on the issue of biblical marriage? In November 2022, over a dozen religious groups called on the Senate to pass the (Dis)Respect for Marriage Act. And to make matters worse, last March "a Public Religion Research Institute poll found that majority of most major religious groups support same-sex marriage." Biblical marriage is fundamental to the Christian faith and the foundation of our society. So, why are so many Christians supporting same-sex marriage? I would suggest that it is because the Church is doing a poor job in teaching its own congregants what the biblical view of marriage is. Far too many churches have given up the fight. And it shows.  

The transgender movement, within a matter of just a few years, has managed to completely corrupt the younger generations. Answers in Genesis states, "According to the latest CDC health survey, which looked at data from between 2017 and 2020, '1.4% of 13 - to 17-year-olds and 1.3% of 18- to 24-year-olds were transgender, compared with about 0.5% of all adults.' This number represents about 300,000 young people (double the previous estimate) — and it doesn't necessarily include those who would identify as nonbinary, gender nonconforming, or other monikers. If such data were included, the number would be much higher!"   
If the church does not stand up for truth now, our culture will continue to disintegrate. Look at what we are already seeing: the erasure of women, unsafe spaces for women and girls, medical issues for those who have undergone sex-change surgery, and many more. Hopefully my generation will reverse the current trend. Many Christians in this country will rise to defend God's truth and refute the harmful lies that have plagued our culture for decades. That's really what all these issues are about — God's unchanging truth versus man's "truth," which is ever changing. 
Francis Schaeffer, a famous theologian and author, often emphasized how important it is for Christians to stand up for the social issues of their day wherever God has placed them. Although I am only a seventh-grade student, I choose to stand up for, wherever God places me, for His truth above everything else.
Simply put, what I have learned is that Jesus did not ignore the social issues of His day. Instead, He shared His love and forgiveness with the thieves, murderers, tax collectors, adulteresses and beggars. One verse that has been an encouragement to me is Acts 5:29"  "But Peter and the apostles answered and said 'We must obey God rather than men.'"
I encourage my fellow classmates, my generation, and all who claim the name of Christ to do the same — obey God rather than men; just as the courageous Christians in antebellum America once did.                                            
Madeline K is a 7th grader passionate for Jesus and the Truth. She lives with her family in Virginia.