White Evangelicalism Needs Reforming
To suggest that it is inappropriate to call out white evangelicals at this point in time, is giving in to the kind of pernicious moral equivalence that excuses bad behavior and normalizes ungodliness.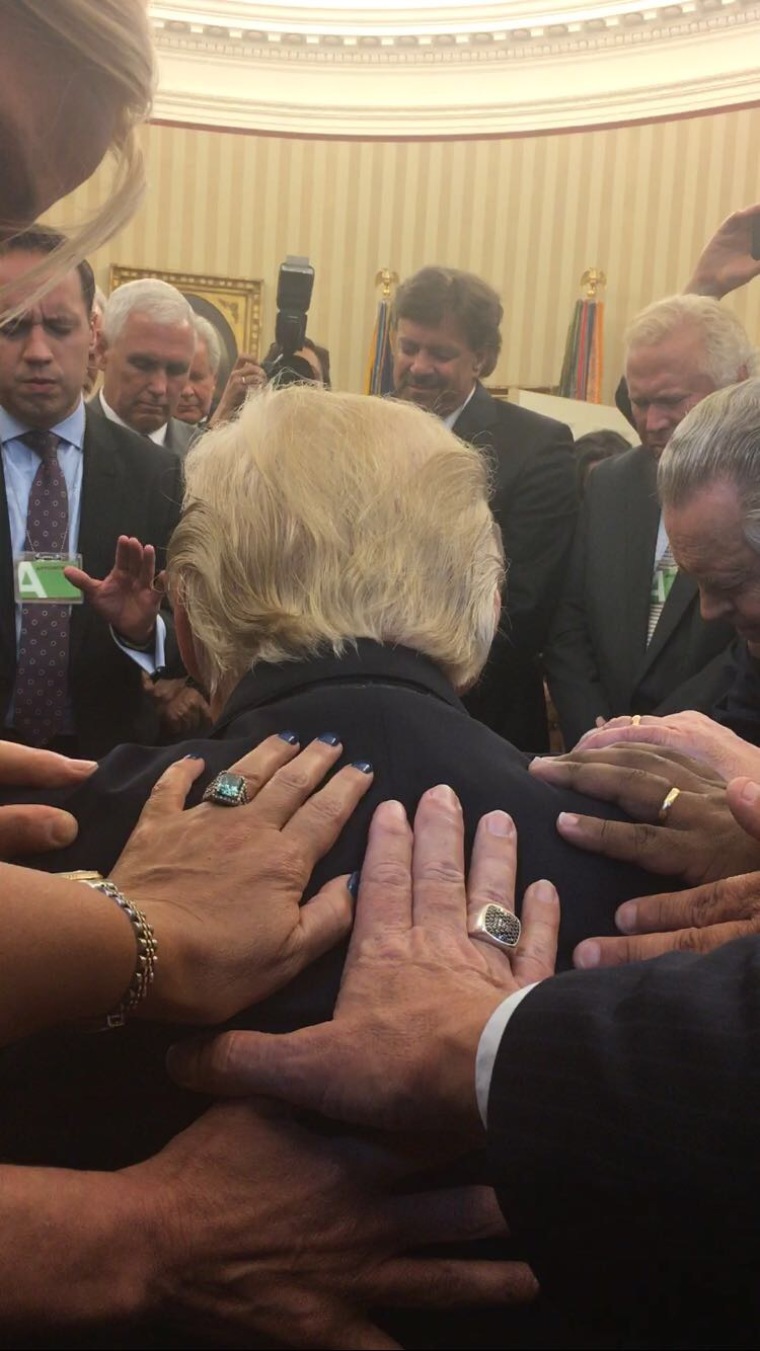 As we continue to wrestle with the fallout of white evangelical's persistent support of President Trump, any number of responses are to be expected. Some responses attempt to find ways to redeem the word evangelical from the dross and stain of political entanglements, and to some degree, try to explain the dangers of continued white evangelical support. No matter how one looks at it, there is a crisis of identity and messaging that needs to be addressed candidly.
This brings us to some other responses that not only miss the point at this important moment in the history of the Church, but make matters worse by muddying the water with ill-timed muses and equivalences. While it is commendable to recognize that not all white evangelicals support the President, it is naïve to ignore that at this juncture in history, white evangelicalism is a problem for the Church. It is even more dangerous to the mission of the Church not to call it out.
It is understandable that we are concerned not to paint with too broad of a critical brush when piling on to white evangelicals. But it must not be ignored that as a group they have become aligned, intentionally or not, with some of the most unchristian, unbiblical, ungodly and immoral elements of the government and the country.
Yes, evangelicals are of many colors and ethnicities, but it is the white evangelicals who have carved out a sociopolitical identity in an effort to influence policies. Even if others do, it is to a much lesser degree than the national platform occupied by white evangelicals. That is not to say that participation in the political process is wrong for Christians, but bad company corrupts good character. And when you find that your associations are obscuring the message you want others to hear, it is time to reevaluate those associations.
Are there issues with other non-white evangelical groups? Certainly. But to suggest that it is inappropriate to call out white evangelicals at this point in time, is giving in to the kind of pernicious moral equivalence that excuses bad behavior and normalizes ungodliness. Any good project improvement manager will tell you that you cannot solve every conceivable problem in a single project. So, while there may be issues all around that need addressing, the best approach is to address the most pressing issue first. To do that you need to identify the issue with the biggest impact and tackle it.
Calling out the sin of a fellow believer who persists in that sin is not an act of division within the church. Rather, it is an ecclesiastical duty for the spiritual health of the church. That is what Paul admonished the Church at Corinth to do (1 Corinthians 5) when they were faced with immorality in the church. We have a responsibility to deal with these issues within the body of Christ and not let them taint the message of the church. The historical division in the church along racial lines is widening because white evangelicals continue to support policies that harm their non-white brethrens. That is not helped by their support of a man who thinks that the last time America was great was during the times of slavery; or support of a President who denigrates with scatological metaphors the countries from which people of color originate.
We cannot pacify ourselves simply by declaring that we are one in the Lord and not deal specifically with a problem that is injuring the fellowship of the saints, and undermining the Gospel of Christ. There needs to be a purging because something is obviously wrong, and we cannot continue as if the Lord is pleased. We cannot continue to live this lie.
There are evangelicals congratulating themselves that they have abandoned long held moral principles for political gains thinking that they are fighting for the church, and the sanctity of life and the preservation of marriage, and the freedom of religion. But to that Paul might say "Your glorying is not good. Do you not know that a little leaven leavens the whole lump? Therefore purge out the old leaven, that you may be a new lump, since you truly are unleavened. For indeed Christ, our Passover, was sacrificed for us. Therefore let us keep the feast, not with old leaven, nor with the leaven of malice and wickedness, but with the unleavened bread of sincerity and truth" (1 Corinthians 5:6-8, NKJV).
White evangelicalism needs reforming. For better or for worse, they are the face of evangelicalism that the world sees. Right now, that is not a badge of honor, but a cloak of shame.
Marvin G. Thompson has, over the past 38 years, served as youth leader, church officer, assistant Sunday School Superintendent and teacher, and presently as a deacon and preacher, serve men's and small group ministry leadership and. Started the Berean Fundamentals blog on Christian Post to challenge Christians to live consistently with the teachings of Scripture.