Why Christians should be prepared for persecution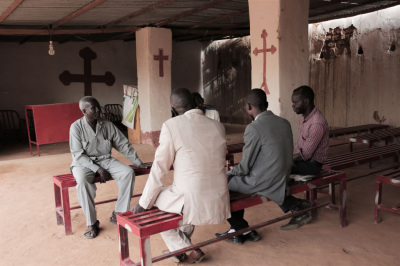 Not a day passes without reports of persecution against Christians happening on a global scale. In my country Nigeria, Christians are killed on a daily basis. The government is actively aiding and abetting the persecutors. Sadly, this is a global phenomenon and it looks like there is nothing anyone can do to avert it.
Jesus warned us that persecution is inevitable, but we have decided to ignore this warning at our own perils. "Remember what I told you: A servant is not greater than his master. If they persecuted me, they will persecute you also. If they obeyed my teaching, they will obey yours also" (John 15:20).  Many of us do not want to embrace the reality of the Christian faith.  Many have decided to pick Jesus' words of blessings, miracles, signs and wonders, and throw away His hard sayings.
I strongly believe that persecution is an integral part of Christianity and there is nothing anyone can do to remove it. It is obvious that many preachers and Christians who want to escape persecution have developed another Gospel and faith that promotes bodily comforts and discard the doctrine of Christian suffering completely. This is not the Christianity that Christ handed over to His disciples.
Lack of preparedness for persecution on the side of Christians is responsible for our inability to reach the world with the Gospel and the love of Christ. We are now selecting where to go and where not to go even when the command of Christ is that we go into all the world and spread the good news about His kingdom. The Gospel of comfort and prosperity that are preached in our churches today does not allow us to embrace risk and face persecution. This is unacceptable!
We must as a matter of necessity be prepared to be persecuted because Christ did not in any way tell us to avoid it.  Neither did He promise to deliver us when we are being persecuted. "Do not be afraid of what you are about to suffer. I tell you, the devil will put some of you in prison to test you, and you will suffer persecution for 10 days. Be faithful, even to the point of death, and I will give you life as your victor's crown" (Revelation 2:10). There was no escape promised by Christ in this admonition because persecution is packaged by God to separate the chosen from the called.
The Biblical disciples who handed down Christianity to us understood and embraced the doctrine of Christian persecution. When they were persecuted they never prayed that God should deliver them; rather they prayed for the boldness to continue to preach the Gospel (Acts 4:29). Many governments around the world are threatening to put us in prison if we preach Christ. Should we quit or should we ask God to give us the boldness to go to all countries, cities, towns and villages with the Gospel regardless of the consequences?
The early missionaries were never afraid to die. Many of them were killed for the sake of the Gospel and all of us in Africa got the Gospel because someone jeopardized their life to reach us. When James Calvert went out as a missionary to the cannibals of the Fiji Islands, the ship captain tried to turn him back, saying, "you will lose your life and the lives of those with you if you go among such savages." To that, Calvert replied, "we died before we came here."
How I wish all of us will emulate James Calvert and his team members. It is either that we "die" before the persecution comes or we outrightly disobey Christ's command that we go into all the world and make disciples of all nations. Remaining in our comfort zones to avoid persecution is not the right thing to do.