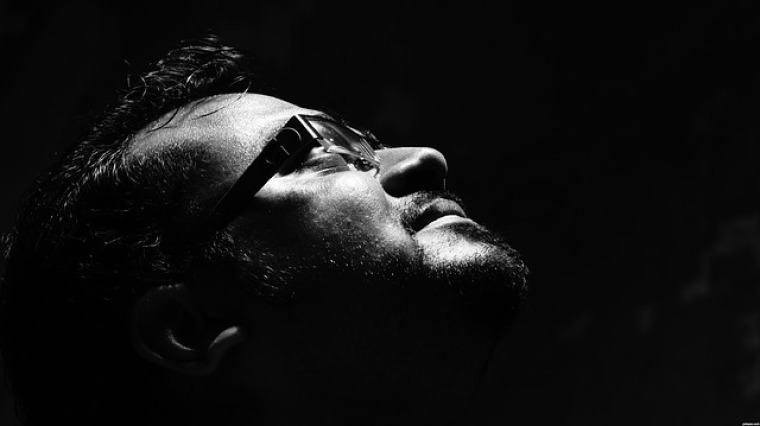 Something I recognize and have wrestled with quite a bit is results. Not in achieving them, but in being driven by them. After living and working in different cultures, I can testify that being results driven is very much a learned Western trait.
It's not that other cultures don't set goals and chase numbers, they most certainly do. But it's generally not what drives them and it isn't what defines people quite as much as it does for us from the West.
I will defend that the benefits to our results-driven society are many. Innovation, abundance, comfort, and efficiency come to mind. Not that those things make a person, or even a society, but they are contrasting in some ways with what life is like in other parts of the world, and they have afforded the West opportunities to heavily bless those who have far less.
The downside? The "results first" mindset finds it's way into virtually every part of our lives. Numbers driven objectives have even found a place within our churches, where big screened media feeds are replacing church planting.
It's a great thing that we share our successes, I believe it's a healthy component of our goal-oriented culture. Except we've created a tendency to over embelish. Just go spend a few minutes on any social media channel and you'll see that.
I don't know about you, but it makes me wonder, what does God think of it all? Didn't God give you dreams and desires to accomplish? Clearly God wants people to be productive since He told Adam and Eve to "be fruitful," right?
God is Interested in Your Journey
Have you ever been in one of those seasons of life where you come to the conclusion that if God would just step in, everything would instantly be right? Seriously, which one of us hasn't experienced that?
So why doesn't He just intervene?
Honestly, there are several reasons ranging from the fallen world we live in to how grace works. And then there's this: God is truly interested in the journey. The journey of life is joyful, heartbreaking, exciting, overwhelming, and some days it feels utterly impossible while other days we feel like "more than conquerors."
All of that is why God is interested in your journey and mine. It's called sanctification.
Sanctification is also why He's not only interested in your journey, but He also cares about what you do and how you do it.
God's desire is to change you, and often He's more interested in changing you than He is in changing your circumstances. Paul tells us as much when he wrote to the church in Philippi that God is the one at work in each of us "both to will and to work for His good pleasure." (Philippians 2:13)
More Like Him
This is the conclusion I've been coming to in recent weeks. That God is more concerned with what He does in me rather than through me.
That's what it means to folllow Him, to be set apart, which is also the definition of sanctify, by the way.
I once wrote, using Philippians 3:12-14 as an example that "Sanctification is the journey of a lifetime." Maybe you've also noticed how that statement becomes more and more true with each passing year. It also becomes more real with the passing of time that all of it is to point you and I to the cross and to make us more like Jesus:
"But when one turns to the Lord, the veil is removed. Now the Lord is the Spirit, and where the Spirit of the Lord is, there is freedom. And we all, with unveiled face, beholding the glory of the Lord, are being transformed into the same image from one degree of glory to another." - 2 Corinthians 3:16-18
So whatever season of life you're in, my encouragement to you is to remember that God is more concerned with what He does in you rather than through you.
Gene Whitehead ditched his first career in order to serve people and share hope. He earned his Bachelor of Biblical Studies from Bible University Canada, Nova Scotia, where he is now completing his Master of Ministry. Gene serves in full time, cross cultural ministries with his wife in Northern Europe and his passion is to help people embrace Christ, become more like Him, and to apply Scripture to daily life in practical ways.
He calls that Simple Theology for a Messy Life. You can read about that and download his free eBook study guide, The Armor of God at genewhitehead.com.