Why mental health in the body of Christ matters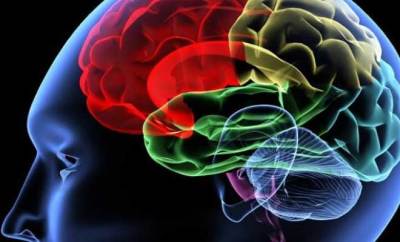 Growing up, I never really thought about my mental health. Who does? Overall, I was a happy child, playing with friends, excelling in school, and being a kid. And then …
When my parents divorced, I just thought I was sad. My life had been turned upside down, in quite a drastic way at a young age, and I thought the crying was just a way of coping. As I entered my teen years, that sadness became more like a black hole. All-consuming and inescapable.
Feeling emotions was overwhelming and painful, so I stopped feeling. Or at least I tried to stop. During a time of not wanting to feel but feeling far too much, I ran away from my father's house, and that was the first time I went to see a counselor.
The stigma of mental health has a long, dark history that we are starting to emerge from. It is easy to feel shame for having a mental health concern, to let that stop you from getting help.

Please, don't let it.
There is nothing to feel ashamed of and admitting you need help is one of the bravest things that you can do. One in 5 Americans live with a mental illness, either an AMI (Any Mental Illness) or SMI (Serious Mental Illness). The American Psychological Association (APA) defines mental health as "a state of mind characterized by emotional well-being, good behavioral adjustment, relative freedom from anxiety and disabling symptoms, and a capacity to establish constructive relationships and cope with the ordinary demands and stresses of life."
However, it is not uncommon for people to struggle with anxiety (6.8 million adults), or depression (1 in 6 adults) through their lifetime. This can be a short-lived occurrence, brought on by outside factors, or something that is lifelong.
This is almost a direct contradiction to what we, as Christians, are taught. Philippians 4:6-7 tells us to not be anxious and Isaiah 41:10 (among many other Scriptures) reminds us not to fear, that God is with us and will strengthen us. While we have a strong foundation in faith and the Word, we are not alone in the fight.
Great figures in the Bible like Abraham (Genesis 15), Elijah (1 Kings 19), and David (Psalms) all struggled with their mental health. Do we think of them as weak? I certainly don't. They turned to their faith to sustain them, and so can we. We also have something wonderful to help us along our journey of healing: counseling.
Counseling has many benefits. These include improved skills in interpersonal communication, reduction in anxiety and depressive symptoms, improvement in emotional self-regulation, and overall better quality of life.
My first time in counseling was a nightmare. To be fair to the counselor, I did not want to be there, and I did not make it easy for her to work with me. I didn't want to be helped, and that was the crux of the problem. Like with most things in life, you must want it for it to be effective.
I was at a very vulnerable time in my life then, made worse because of the relationship my father and I had, and I did not trust that the counselor had my best interest at heart. That counselor lasted a month before I said I was done. I tried a few more times in my teens to speak with someone when the black hole inside of me became too much to bear and I ended up with the same results: none.
I have struggled with my mental health most of my life and telling my story is one of the hardest things that I have done. But I tell it for a reason: to help remove that stigma and show it's not something that needs to be pushed into the dark, shadowed corners. I have fought depression since I was around 10. There have been days when getting out of bed was the most difficult thing to do, times when I would not eat, and, to be honest, a time I did not want to live anymore.
It took everything that was left in me to stay in the world and exist. And I am so glad that I did! It has not been an easy journey, but I can say, with truth and conviction, that I love my life and everything that I have been able to accomplish through counseling, prayer, and through my faith.
I am proud of you; of the person you are and the person you will become. While it may feel like you are alone, that no one understands, I promise you are not. There are so many people in your corner and there is so much beauty in God's creation to experience. I will leave you with one more thought:
"Peace I leave with you; my peace I give to you. Not as the world gives do I give to you. Let not your hearts be troubled, neither let them be afraid" (John 14:27, ESV).
If you need help, there are amazing organizations like the American Association of Christian Counselors and Focus on the Family that provide Christ-centered options and help for mental health. They build on the faith we already have in Christ to form their practice and treatments.
Finally, as part of National Mental Health Awareness Month in May, all those in ministry are invited to the Thrive & Cultivate Summit, a free mental health summit sponsored by Medi-Share for church leaders to provide resources for the empowerment of those leaders and their congregations.
Victoria Monahan is a Communications Specialist with Christian Care Ministry/ Medi-Share and has a background in psychology. She earned her bachelor's degree at the University of Central Florida and her master's through SNHU while working full-time. Victoria loves to travel to new places and in her free time, she can be found in her local library or bookstore.