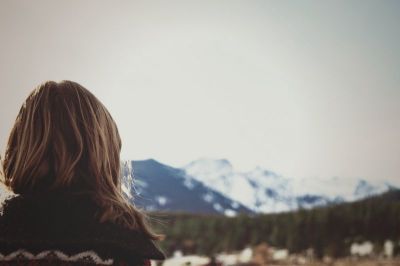 In 2005, U.S. Army Medic Kortney Clemons was just a couple weeks away from finishing his tour in Iraq. As he was helping to train and orient those who would replace him in active duty, the group encountered a U.S. Hummer that had been flipped and they immediately rushed to help. As they were loading a soldier onto the helicopter for transport, a roadside bomb exploded, killing three soldiers and wounding Clemons severely. He lost his right leg from just above the knee.
Later, his mom reminded and encouraged him that he "could have lost [his] life, but instead God left you behind for a purpose." This simple statement and his Mother's prayers were a catalyst that helped him begin to turn this great challenge into an opportunity, an opportunity to rediscover meaning and purpose in his life. So he began his journey in pursuit of the Paralympic games which ultimately resulted in a trip to London for the 2012 Games.
If you are inspired by Olympic athletes as I am, imagine what it takes to overcome disabilities to compete at the highest level. Simple daily routines that most of us take for granted are often significant obstacles. But these athletes don't have time for excuses; if they did, they'd probably give up before even starting.
A good friend of mine recently reminded me that my purpose needs to be greater than my problems. In other words, if the reason why I am doing something is big enough, then I will be able to overcome the challenges and obstacles that come my way. If not, I will be consumed with my problems and fall into the trap of negativity, complaints, and excuses. I've heard it said, "He who has a why to live for can bear almost any what."
Sometimes sport is just what you need to give you purpose — a reason to overcome, come back, or keep going. It can be a tool to help you see that challenges are the very thing that bring out your best. For Clemons, it helped him rediscover a greater purpose for his life, to make a difference in the lives of others, to give back.
Ultimately, our big "P" purpose is to love God and love others; it's to glorify God in the way we live; it's to know Him and make Him known. But each one of us also has little "p" purposes every day — those opportunities to extend compassion, to help a neighbor, or to encourage someone who may need a lift. When I keep this in the forefront of my mind, it gives me the power to face and overcome just about any challenge or circumstance.
Remembering your purpose requires a shift in mindset. As Clemons reminds us, "your mindset really determines what you're going to do and who you will become. We all have purpose. We're all part of something much bigger than us."  Reminding ourselves that regardless of the adversity we face, our purpose must be greater than our challenges. Instead of focusing on your problems, focus on your purpose.
"And we know that in all things God works for the good of those who love him, who have been called according to his purpose" (Romans 8:28). 
Having purpose is important in all aspects of life. Many of us would struggle to really articulate our big "P" purpose for being healthy. That clear picture of what our life will look like, the difference we will make for others, and why it's important to us. And since we don't have a picture and we don't know why it really matters, we lose the little "p" purpose in all of the decisions that we make every day. So let me give you some benefits of living with purpose as you get on or stay on the path to your best life.
Purpose diminishes distractions. The most common distractions are comparison, doubt, and excuses. When we compare ourselves to others, doubt our ability to actually change our health, or make excuses for why we aren't where we want to be, we will be distracted. Purpose keeps your eyes on the 'why' and helps you make good decisions to stay on track.
Purposes pushes you through the pain. Our spiritual enemy resists and opposes everything that makes us better. There will be a mental, physical, emotional, and spiritual battle as you strive to be your best. There is a painful price to pay. You will have to deny yourself and what you crave and train even when you don't feel like it. But with purpose, it's worth it. And, God always uses our pain for our good and the benefit and comfort of others who go through similar pain.
Purpose empowers you to please God. When you are striving to live a life that pleases God, your purpose gives you the fuel you will need to keep going. Knowing that even the small decisions I make and actions I take make God smile motivates me to choose the path that leads to life.
Jesus modeled this perfectly when he kept his purpose in mind on the way to the cross for you and me.
He endured unimaginable physical and spiritual suffering because he knew his purpose. He knew what was at stake; he knew what his sacrifice meant for all of us. His purpose was so much greater than his problem. And when we, like Jesus, keep our eyes on our purpose we will be able to overcome every problem. It's this mindset that helps us not give up when the going gets tough.
So why do you pursue godliness? What is your purpose? Keep your purpose front and center. When you do this you will remember that your purpose is greater than your problems.
Jimmy Page serves as the Divisional Vice President for the West for the Fellowship of Christian Athletes. As a 20-year leader in health care, he and his wife are co-founders of an innovative cancer foundation, Believe Big. Page is the author of several books and speaks for companies, teams, schools and non-profits around the world. Follow him @jimmypage37 or email to jimmy@fca.org