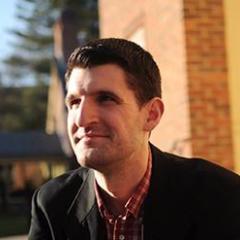 Brandon Showalter
Opinion writer and social commentator
Brandon M. Showalter is a journalist and podcaster with The Christian Post who has reported extensively on topics of theological interest in the Church; bioethics issues such as euthanasia, assisted suicide, artificial reproductive technology, and surrogacy; and the developments of the "gender identity" movement and transgender ideology.
He was first inspired to pursue into a career in writing and journalism while mopping floors and scrubbing toilets as a church custodian in April 2015.
He earned a bachelor's degree in international studies and Spanish from Bridgewater College of Virginia in 2007, a Master of Arts in human rights from The Catholic University of America in 2022, and is a fellow of the John Jay Institute for Faith, Society, & Law. He is also a graduate (class of 2015) of a three-year, non-degree program at Bethel School of Ministry in Redding, California.
His favorite thing to do in life is to sing.