Ed and Lisa Young discuss the loss of their daughter, God's faithfulness amid grief: 'He doesn't waste pain'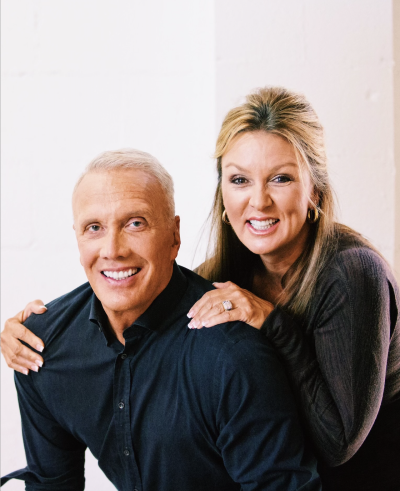 As the longtime leaders of Fellowship Church in Texas, Ed and Lisa Young have extensive experience in guiding others through the challenges of loss, addiction and pain. For decades, they've consistently shared a clear message with others: God is present in suffering, there is a meaningful purpose even in the midst of pain and healing is always possible.
But in January 2021, the couple were forced to reflect on whether they genuinely believed the very message they had been preaching for years when they experienced every parent's nightmare: the death of their eldest daughter, LeeBeth.
In an interview with The Christian Post, the Youngs remembered LeeBeth as a devoted daughter, sister and friend who actively served on church staff. Yet, she struggled with a dependency on alcohol and Adderall as a way to manage her battles with anxiety and depression. 
"She was a wonderful person and a great Christ follower; she loved the church," Lisa said. "She began self-medicating for the pain of anxiety and depression and some poor choices that she made."
The night LeeBeth passed away, she was at the Young's family home to sober up after a particularly severe period of binge drinking.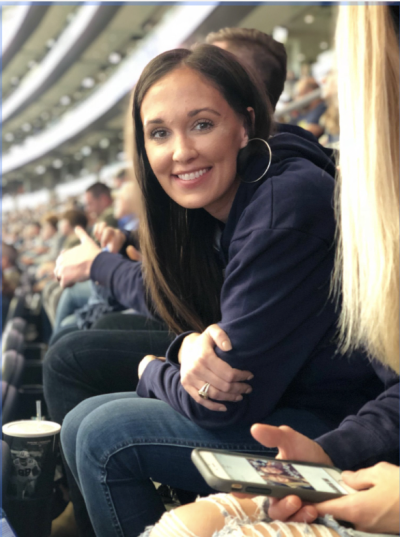 "She was binge drinking along with Adderall, and I went and picked her up," Ed recalled. "We took her to a great Christian therapist, and the therapist recommended that she stay at our home that night to sober up and come down off of her high."
Ed recounted the moment he laid LeeBeth down in a bed in their playroom, saying, "I love you" and kissing her on the forehead before retreating to his office. He was working on a message about Abraham and Isaac when tragedy struck. 
"I was writing in cursive, and I wrote this line Genesis 22:9. It says, 'And Abraham laid Isaac on the altar.' I just finished the altar, put a period down, and heard a sound. I ran into the playroom yelling her name. And in essence, she was dead," he said.
Amid their pain, it was Abraham's tremendous act of faith, offering Isaac on the altar, that led the Youngs to metaphorically place their own story on the altar, saying, "God, however You want to use it, we will do what You want us to do."
In their latest book, A Path through Pain: How Faith Deepens and Joy Grows through What You Would Never Choose, the Youngs candidly discuss their family's journey from sorrow and anger to hope and healing following LeeBeth's death. Sharing their story, they said, has been cathartic for them — but is also a way to honor their daughter and equip others to find healing amid pain.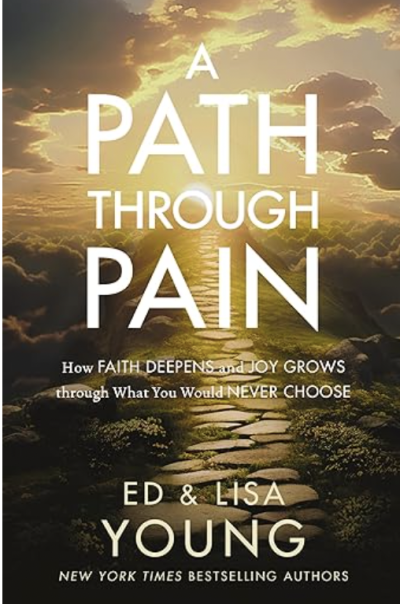 "As a young father, I would have these nightmares and these horrible, fleeting thoughts: 'What if something happened to my family? Could I go on? What if something happened to Lisa or the kids? Would I turn my back on everything?' When this happened, I can't describe to you the grace and the mercy and the love and the compassion of God," Ed said. 
Lisa added that throughout their ministry, they've always been open about their lives, both the good and the challenging moments. They wanted to honor LeeBeth's memory and openly discuss her struggle with addiction, emphasizing that addiction is an illness.
"This is a messy death; it's an out-of-order death," she said. "It just seems so surreal that your child would die before you do. As pastors, we have a daughter who struggled with addiction. That's a messy thing for anybody, but let alone someone who's teaching and preaching on the goodness of God, parenting, all of those different things. But the day she passed away, we came to the conclusion, which was not a difficult conclusion to make, that God doesn't waste pain. We didn't want to sugarcoat it."
In the book, Lisa writes, "If I weren't anchored to my Savior, my boat would have capsized long ago." She emphasized the importance of spiritual growth and building a strong foundation through daily engagement with God — a "bank account of faith" for when suffering inevitably comes.
"People will say, 'You're never prepared for something like this,'" Ed said. "Lisa said, Yes,' at first, and then she thought, 'No, you can prepare for this.' We are prepared because every time we have those times with God, we read His Word, we talk to Him in prayer, no matter what it is. We're just building that bank account."
Following LeeBeth's death, the Youngs gifted their other children a piece of anchor jewelry to remind them of the truth found in Hebrews 6:19: "We have this hope as an anchor for the soul, firm and secure. It enters the inner sanctuary behind the curtain."
The Youngs outline four biblical steps for healing in their book: Admit you can't process pain on your own; Believe Jesus is your loving God and anchor; Choose Him daily through daily devotion, prayer, and Bible study and discover hope and healing in community, leaning on the support of the Body of Christ.
"You cannot stay isolated; you've got to lean into community and that's the Body of Christ, the local church," Lisa said. "Ed and I were on the receiving end of prayers, of texts, of emails and phone calls, all those things that we have given to others. The Body of Christ is a Petri dish for healing."
The couple also stressed the importance of shifting from asking "Why me?" to "What now?" when dealing with pain, recognizing that God can use their pain for a greater purpose.
"It's natural to say why, 'Why did this happen to us? Why? We've been faithful in ministry for all these years. LeeBeth was beautiful. She had such confidence about her on the one hand, and not on the other. Why us? And if you're not careful, you can stay in 'why, why, why me.' And that's me focused. Eventually, you have to come to a point where you go, 'OK God, what now? What do you want to do with this pain? Because you're not going to let it count for nothing.' That shift from, 'Why me?' to 'God, what now?' is a very, very important shift."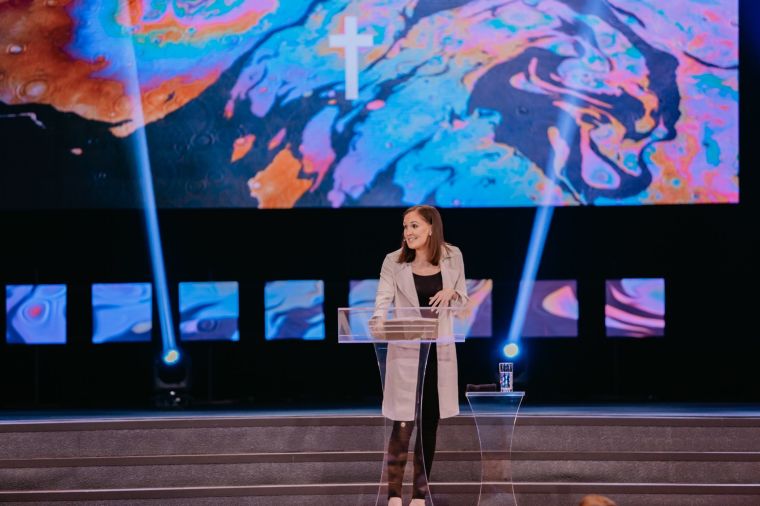 The New York Times bestselling authors said they pray their story helps others navigate any kind of pain, from addiction and divorce to financial difficulties and illness. They highlighted the need for a theology of suffering and the overriding goodness of God in difficult times: "Any healthy theology has to have a theology for suffering and pain," Ed said. "And many, many times, people don't really talk about that … suffering is part of the will of God."
Already, the Youngs said they're able to see purpose amid their pain. Their journey through grief has "galvanized and anchored" their family closer to the Lord, to worship and to one another. They shared how it's changed the face of Fellowship Church and expanded their recovery program.
"It's opened doors that we would have never, ever walked through," Ed said. "Prior to this, when people went through pain, I definitely felt empathy, but then I would kind of just move on. Now, it's a whole nother level as far as dealing with that."
Though they can clearly see God working throughout their story, the Youngs admitted they grieve "every day" and would give anything to have LeeBeth back. Yet, they do not grieve as those without hope.
"We really trust [God] with eternity," Lisa said. "We dedicated LeeBeth to the Lord when she was 6 months old on the stage at our father-in-law's church. And we said, 'Thank you, God, for this gift of a child and we will be great stewards of her.' And at the time that she was no longer ours for us to be stewards over, she went to be with her Heavenly Father, which is hard to say, but that's her home.
"We've preached for 32 years and shared for 32 years of Fellowship Church; now people are watching and saying, 'Do they really mean what they said? Do they really believe that God is there even when you're suffering?' The New Testament paints a beautiful picture of that; the Apostle Paul lived it. We're a small visual, if you will, for the world, as far as how to navigate that."
A Path through Pain: How Faith Deepens and Joy Grows through What You Would Never Choose was released on Nov. 7.