Pakistani immigrant details how he came to Christ after moving to America
Drawn to Christ 
Master said that in the beginning, he entertained the idea of going to church with Judy as more of a "casual" occurrence. But he would eventually be compelled to learn more about the faith. 
"I was fascinated for the first time to start understanding the message of the Bible, and it was not at all what most of us Muslims grew up learning," he explained.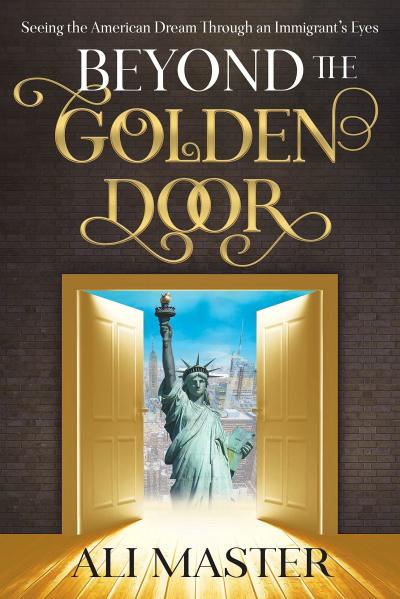 In Pakistan, he was taught a lot of things that are not accurate about who Jesus is. He said that he and other Muslims there were taught that Jesus was only a prophet and that He was not a savior sacrificed for the salvation of believers.  
"I didn't go into it thinking this is going to change my life but I was drawn to it, which is a unique freedom you have here [in the U.S.] You couldn't do that in many countries," he said. 
In Pakistan, a 97 percent Muslim country, and other South Asian and Middle Eastern countries, he said people think as a group with no reason to doubt the beliefs they were raised with. 
"It's hard to be an individual and if you make up your own mind, then you are literally turning your back against you entire family and culture," he told CP.
At first, he tried to write off Judy and her family as though they were unique Christians. However, he started to see a broader community of Christians who were genuinely gracious and kind to him. 
He noticed there was something different about the church crowd compared to the people that he used to hang out with, the people at his college or his family members.  
Although his exploration into the Christian faith was "casual" at first, things changed when Judy gave him his first Bible about three or four months into their relationship. 
"In reading the Bible, it started to really click," said Master. "I felt like I'd been exposed to truth being lived out in Judy and her family to friends. And then to start reading it, it started to sort of hit me that this is pretty serious and I have to seriously consider it."
"For a while, I thought Judy would make a great Muslim wife. I was comparing the Quran and the Bible and tried to study it. The more I studied it, the more I realized that it was difficult to refute some of the truths I was reading in the Bible."
There were many books that he read in which he learned why he could trust the Bible and why it wasn't just some collection of fables and fairy tales.
About six to seven months after the relationship with Judy began, it ended.  
Things went south when a friend of Judy's challenged her on why she was in a serious relationship with a Muslim man. Judy then decided to break off the relationship, Master explained. 
At that point, he was on his own to figure out if the Jesus he came to know through Judy and her family was someone that he needed to follow irrespective of the relationship.
To do this, he independently went to churches in Texas for about three to four months. And about a year after meeting Judy, Master said he made the decision to follow Christ.
"Eventually, I accepted because I didn't feel like I had a choice," he recounted. "I was defenseless against some of the love I was experiencing. I basically made that decision on my own months later."
There was a two-week period circa the spring of 1989 that he took off work to read the entire book of Romans. Sometime during those two weeks was when it clicked for Master that he needed Christ to earn his salvation. 
"It wasn't a dream or vision but it was still life-changing," he detailed. 
Because he ran out of money, he ended up at North Lake College. At that point in the late 1980s, he got involved with InterVarsity Christian Fellowship and participated in a mission training program through InterVarsity called Student Training in Missions. 
Back in Pakistan
In 1990, Master went back to Pakistan after his family got upset about his religious conversion. 
"My mom was a very strong religious leader in Pakistan," he said. "They all suggested that I go back home. I felt compelled to go back to Pakistan as a short-term missionary. That was a pivotal time in my life." 
Going back to Pakistan as a Christian was one of the hardest things he experienced, he recalled, adding that it was a period of growth because he learned that the Jesus he was exposed to in America is real and "universal." 
"The persecution that I experienced was way more emotional. It wasn't as much physically threatening," Master explained. "There were some risks there but it was more my family and their reactions and the pain this was causing them as I was an only child. They felt completely embarrassed. They were being persecuted by others for not raising me right."
Much of that summer was spent just trying to talk about why he converted. He said his parents were not convinced and felt as though he had been brainwashed or somehow impacted by Judy.
"They sent me to a psychiatric ward [for about three days] to run all kinds of tests to see whether I had been brainwashed or if this was a real change. Thankfully, the psychiatrist concluded that it was my own convictions," he stated. "The things I fell in love with about Christianity and Christ were more on the outside. Islam is a lot of things about trying to follow the law and rules and be able to earn your salvation. The more they tried to convince me, the harder it was to change my mind."
In Karachi, Master got connected with British missionaries who were working with drug addicts.
"This was around the end of the Soviet War and you had all these refugees from the Afghan War that had moved into Pakistan," he explained. "Along with that movement came heroin that flew into the cities and Karachi had a major problem. One out of six males was a heroin addict at that time."
The missionaries, he said, carried out an addiction ministry in which cell groups would pray with addicts. 
"You were seeing people being healed of their addictions. They were teaching them how to read the Bible," he added. 
Back in the U.S. 
After coming back to the U.S., Master reconnected with Judy. And at that point, Judy was convinced that he had become a believer. 
The couple eventually got married. Over time, Master's career shifted from working at McDonald's, to starting his own business and then on to becoming a senior partner at the multinational professional services firm Ernst and Young. 
As a successful businessman, Master said he used his resources to take care of his parents and provide them with the support they needed, which started to rebuild the bridges with his parents. 
By 1995, Master, Judy and their 1-year-old baby went back to visit his parents.
"As I became successful in the way [the Pakistani culture] defines success with academics and a career, my family started to reconnect with me and I could go back to Pakistan very regularly," he said. "They would start calling me and asking me to pray to Christ about whatever crisis they were dealing with."
"Grandkids have a lot of power. So my parents started to come to America and they would stay with my family. And they started to come to church every once in a while with us when they were here. Both of them eventually have passed away but I can tell you, I have hope for both of them today."
Today, Master is an elder at Lake Cities Community Church in Rowlett, Texas, where Judy serves as an administrative assistant. 
Master hopes what readers take away from his book is that there isn't a place in the world like the U.S. despite the problems that the country faces. 
The book stresses five freedoms that, Master contends, are only available in the U.S: the freedom to fail and start over, freedom to love, freedom to pursue faith, freedom to build and freedom to self-govern.
"The message is to realize how precious these freedoms are. They are worth fighting for and worth dying for and figuring out what you are going to do to contribute to preserving these freedoms," he stressed. "If you are an immigrant, I encourage you to embrace the culture and values that these freedoms come from. Those are Judeo-Christian values."