Publisher to release new Eugene Peterson book a year after 'Message' author's death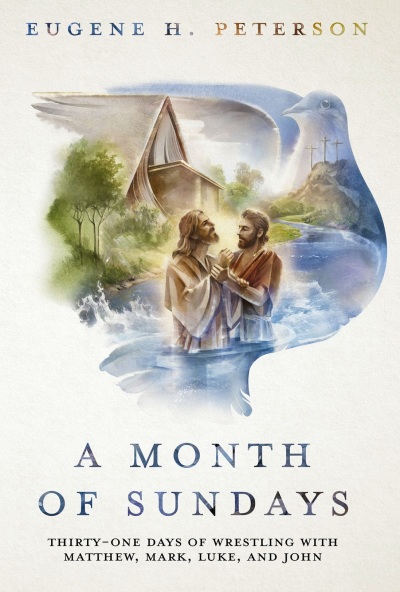 A Colorado-based publisher will release a new book by Eugene Peterson, pastor and author of the best-selling Bible paraphrase The Message, a little over a year after his death.
The book, A Month of Sundays: Thirty-One Days of Wrestling with Matthew, Mark, Luke, and John, will be a devotional featuring sermons and writings from Peterson, much of which came from his time as pastor of Christ Our King Presbyterian Church of Bel Air, Maryland.
Ingrid Beck, editor of the book, told The Christian Post that while Peterson "was not heavily involved in the early stages of manuscript development," before his death he did grant his "buy-in on the overall concept and title."
Beck also noted that the publisher was "in close contact with the Peterson family and their representatives throughout the publishing process."
"Once we settled on an overall direction, which was to create a collection of devotional readings anchored in the Gospels, we landed on the rough structure for this book by reading through Eugene's sermon archives and identifying excerpts that aligned with this concept," explained Beck.
"Eugene's work is consistently inspiring and filled with compelling insights for today's Christians, and it is our sincere hope that A Month of Sundays will draw readers into a deeper understanding of what it means to live as a follower of Jesus."
The book has already some positive feedback, with book review blogger Chris Wermeskerch saying that the posthumous Peterson work was "a blessing," adding that "those who are prepared to learn about the Gospel texts from an angle they might not consider personally are in for a treat."
"I would not have categorized most texts the way Peterson does, but I found a lot of insight and a lot of warmth in his pastoral reflections," added Wermeskerch.
Beck also told CP that there are plans to release future compilations of Peterson's sermons and writings, focusing on other scriptural topics.
"We have plans to publish future volumes of Peterson's writings and sermons, which will be drawn from the archives to which Eugene granted us exclusive access several years ago," Beck said.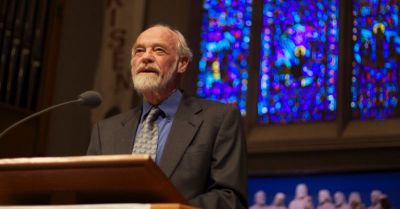 Most known for The Message, a paraphrased version of the Bible often mistakenly labeled a translation, Peterson passed away last October at age 85.
While among the living, Peterson had more than 30 books published and served as a pastor and, from 1991 to 2006, a professor of spiritual theology at Regent College in Vancouver, British Columbia.
Peterson has had multiple works re-released since his death, including As Kingfishers Catch Fire: A Conversation on the Ways of God Formed by the Words of God in May, according to Amazon.
In 2020, NavPress will re-release the Peterson book Living the Resurrection: The Risen Christ in Everyday Life, which will include a foreword by his son, Presbyterian Pastor Eric E. Peterson.
A Month of Sundays is set for release on Nov. 5.