Gospel Phenom Cam Anthony Wows Church With 'His Eye is on the Sparrow' (VIDEO)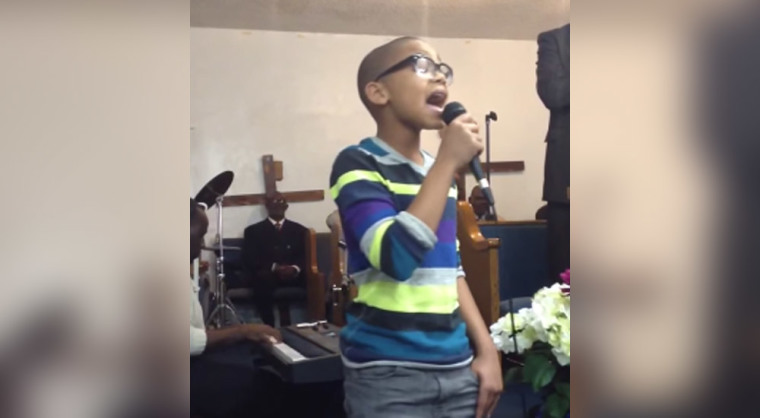 When Cam Anthony was 4, his parents heard him singing along to a TV commercial and realized he had a gift. At 9, the Philadelphia prodigy appeared on "America's Got Talent," and he's developed his voice through live performances since. He's built up a sizable social media following and appeared on "The Ellen Show."
Now 12, he sang the National Anthem before Monday's Easter Egg Roll at The White House. Here's Cam using his anointed talent to lead a church in worship, singing "His Eye is on the Sparrow."