A Graduation Prayer in Spite of Controversy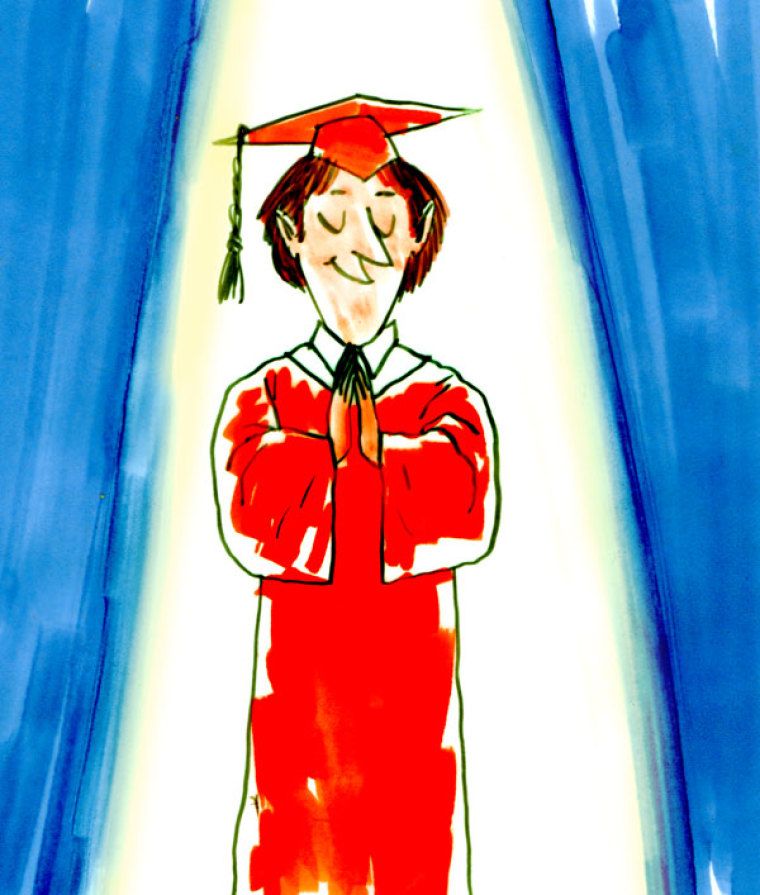 Jonathan Hardwick, president of the 2013 graduating class of Lincoln County High School in Kentucky, boldly continued a longstanding tradition of student-led prayer at the school's graduation ceremony last Friday despite efforts from at least six students who had tried to shut it down.
"If you would like to join me, take off your hats and bow your heads," Hardwick asked his classmates before he began the prayer, a recording of which is posted on YouTube.
"Thank you for helping us get here safely today, Lord, and thank you for the many blessings you have given us because we are a very talented class," he added.
Read more at http://www.christianpost.com/news/high-school-class-president-prays-in-jesus-name-at-graduation-despite-atheist-objections-96821/#HuIlcWjBUhHW7IwJ.99