A Nativity Court Victory Sends Satanists Packing!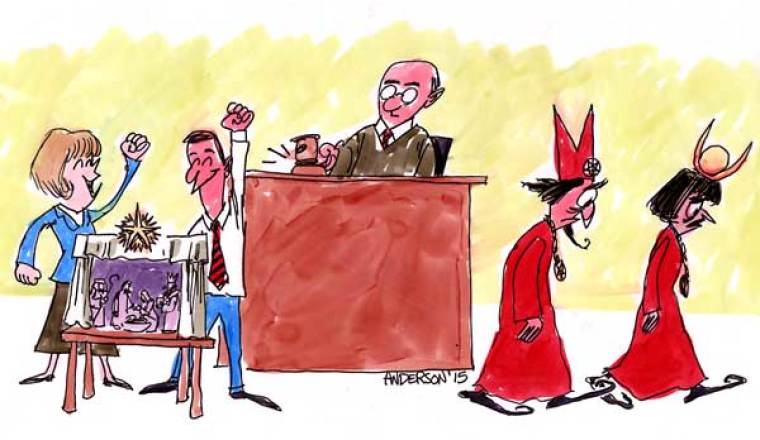 A nativity display at an Indiana county courthouse has survived a second lawsuit brought against it by secularist groups after a settlement was reached.
Lawyers representing Franklin County settled earlier this month with the state chapter of the American Civil Liberties Union regarding a nativity display at the Brookville courthouse.
The ACLU had filed the suit on behalf of the Madison, Wisconsin-based Freedom From Religion Foundation and The Satanic Temple.
According to the settlement, both parties agree to the original rules regarding applying for courthouse displays, which included the need to have a local resident to put up the display.
"Plaintiffs agree that the amended ordinance's provisions regarding a local contact who works or resides in Franklin County, or any adjacent Indiana county, for all unattended displays is reasonable and agree not to challenge such provision in the future," read the settlement. "Plaintiffs agree not to bring any further suits, for damages or any other claims, related to the initial denial and original ordinance which forms the basis for the civil action."
Read more at http://www.christianpost.com/news/nativity-scene-indiana-courthouse-lawsuit-aclu-atheists-satanists-ffrf-satanic-temple-153073/#D5OOsf2X7WZ7PSMb.99