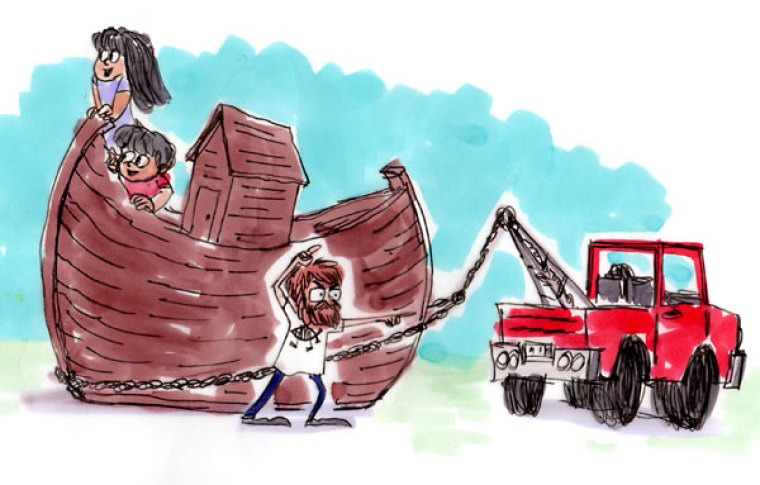 The city of Newark, Delaware, has removed a Noah's Ark display from a children's playground after receiving a complaint from a secular group threatening a lawsuit.
Officials said that although the equipment has been at the park for a long time, they decided to remove it because it includes verses from the book of Genesis in the Bible, which Americans United for Separation of Church and State claimed is a violation of the establishment clause in the U.S. Constitution.
"Earlier this month, the city of Newark received a complaint regarding the playground equipment, which had been installed for some time, alleging that it was in violation of the establishment clause, citing numerous examples of case law," a city spokesman told The Christian Post on Friday about the approved playground equipment at Norma B. Handloff Park.
"After review, our city solicitor advised that the display be removed, and the Parks and Recreation Department, acting on this advice, removed the display."
Read more at http://www.christianpost.com/news/delaware-city-removes-noahs-ark-display-from-childrens-playground-amid-threat-of-lawsuit-128959/