Ben Carson Contemplates Apocalyptic Times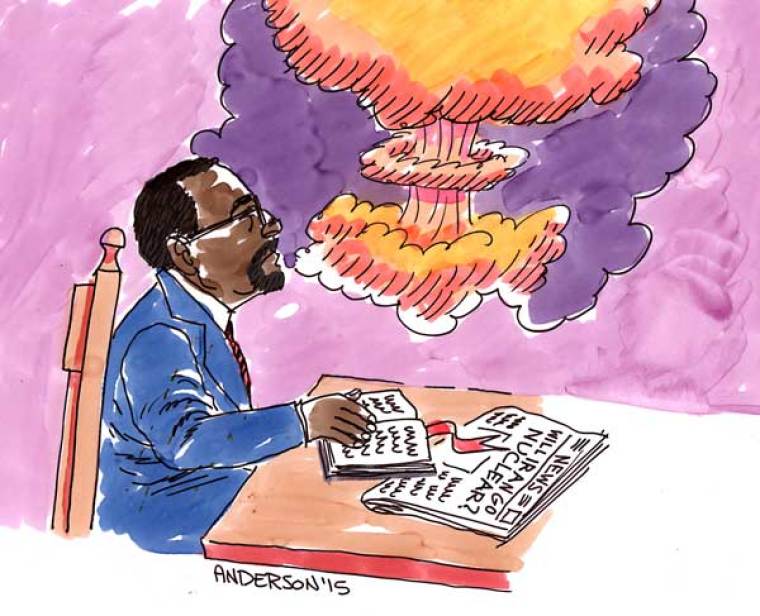 The end times could be near, and people with an apocalyptic worldview could cause the end times if they came into possession of nuclear weapons, Republican presidential candidate Ben Carson said.
In a Sunday interview with Sharyl Attkisson, Ben Carson said events around the globe allows for one to speculate that we are closer to the end times.
"What's your view on what's happening around the globe and here in the U.S. in terms of what's in the Bible? Do you think we're at the end of days?" Ms. Attkisson asked Carson on her Full Measure program.
"You could guess that we are getting closer to that," replied Carson. "You do have people who have a belief system that sees this apocalyptic phenomenon occurring, and they're a part of it, and who would not hesitate to use nuclear weapons if they gain possession of them."
Carson said there is a chance to change this course and "ameliorate the situation," adding that he would do "everything to seek peace" and not take "a fatalistic view of things."
Read more at http://www.christianpost.com/news/ben-carson-apocalyptic-beliefs-nuclear-weapons-end-times-near-147473/#EM62MCr6jMK0KW4H.99