How to Show Christian Love for the Orlando Victims
How to Show Christian Love for the Orlando Victims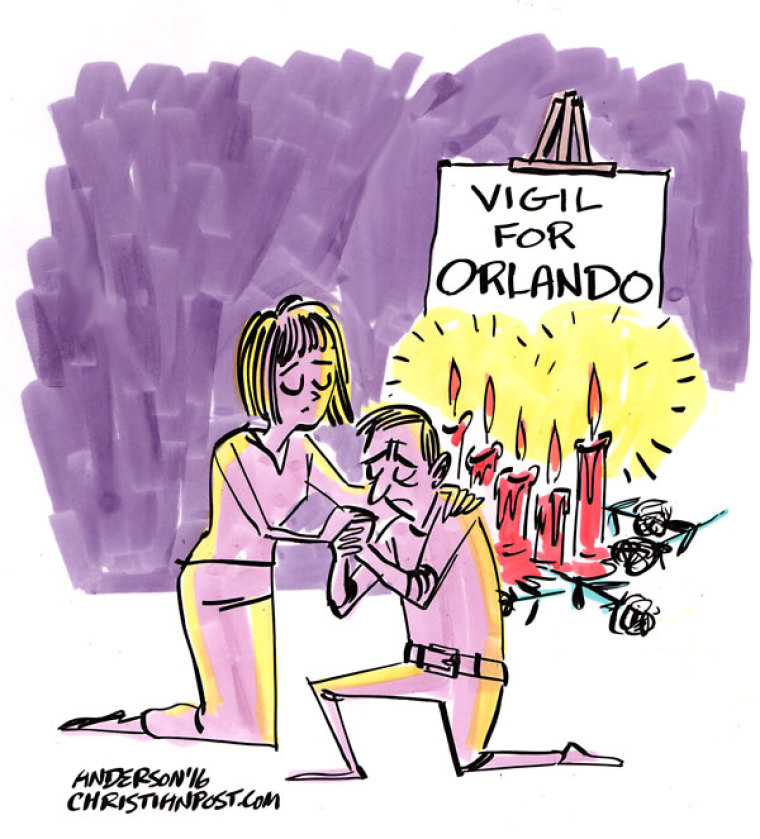 Christian leaders mourned the victims of the deadliest mass shooting in recent U.S. history and expressed sympathy for the gay community, the target of the Orlando shooting suspect, Omar Mir Seddique Mateen, who had been interviewed twice in 2013 and 2014 by FBI for alleged "terrorist ties" and swore allegiance to the Islamic State minutes before the massacre.
"Let's call our congregations to pray together. Let's realize that, in this case, our gay and lesbian neighbors are likely quite scared. Who wouldn't be?" Russell Moore, president of the Ethics and Religious Liberty Commission of the Southern Baptist Convention, wrote on his blog.
"Demonstrate the sacrificial love of Jesus to them. We don't have to agree on the meaning of marriage and sexuality to love one another and to see the murderous sin of terrorism," Moore added.
Read more at http://www.christianpost.com/news/orlando-shooting-demonstrate-sacrificial-love-of-jesus-gay-community-russell-moore-christian-165115/#z1zrRO7uxEQFOlKk.99