The Megachurch Challenge: Big Congregation, Lousy Attendance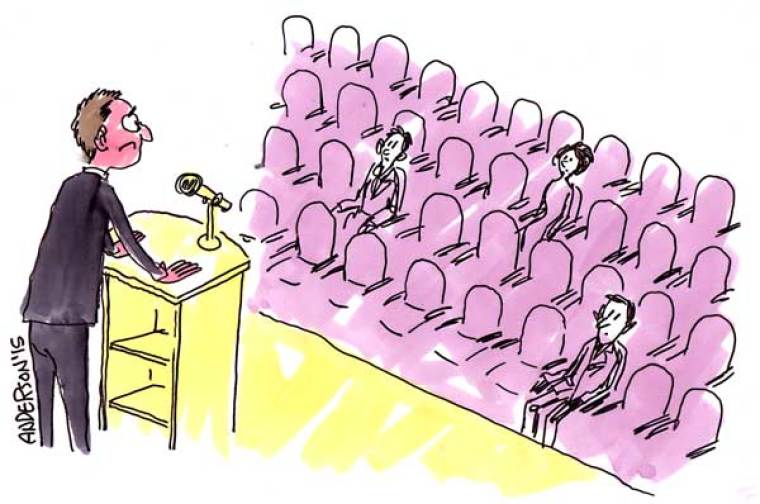 A new study that focuses on trends and shifts among megachurches in the United States has found that although more Americans than ever are attending megachurches, megachurch worshipers are attending church less frequently.
On Tuesday, the Hartford Institute and the Leadership Network released a survey on "Recent Shifts in America's Largest Protestant Churches," which was funded by the Beck Group. Although the survey finds that megachurches continue to grow and expand across the U.S., there are some troubling trends within the megachurch phenomenon.
The survey, which is conducted every five years since 2000, is based off of 209 American Protestant churches that have a congregation of 1,800 or more members.
Read more at http://www.christianpost.com/news/megachurches-growing-face-declining-weekly-attendance-protestant-church-151570/#CVxCrSDuEZzHeMqy.99