Times Square Pro-Pot Message in Legal Limbo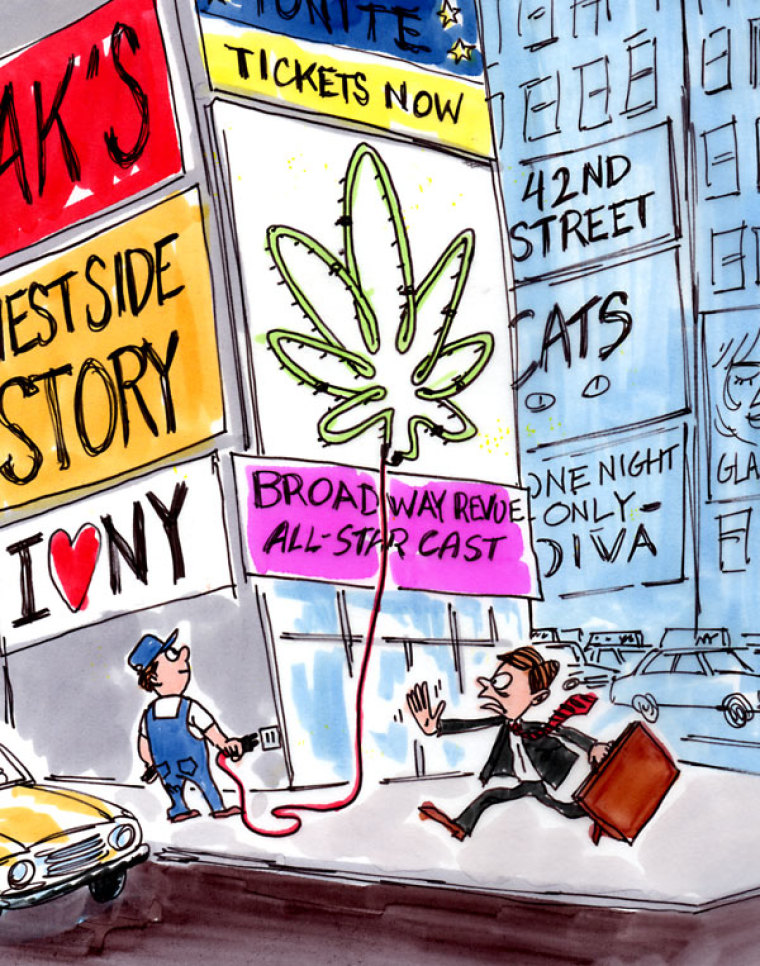 Times Square did not light up with its first-ever advertisement for marijuana as planned Tuesday morning, as CBS lawyers put the brakes on the promotion, according to Weedmaps. The organization is pushing to legalize the use of the plant in the state and paid $50,000 to spread its message on weed.
"Basically, we were told that we were set. Then it didn't run. We actually had some of our colleagues go out to the Square and see for themselves, because we were told by the company that we were working with that it was running," explained Aaron Houston, a policy advisor at Weedmaps.
"Currently, it is stuck in review by CBS lawyers. It hasn't been rejected as of this moment and we expect an answer from them imminently. We were told that we would hear back today (Friday)," he added.
Read more at http://www.christianpost.com/news/cbs-puts-brakes-on-marijuana-ad-in-new-yorks-times-square-117435/