'Woodlawn,' a Tale of Race and Redemption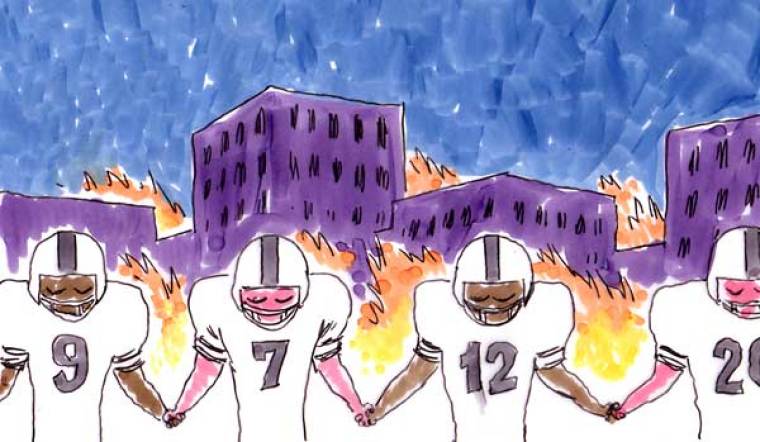 "Woodlawn," a faith-based sports film set to release in October that stars Sean Astin and Jon Voight, tells the true story of the Woodlawn High School football team in Birmingham, Alabama, giving their lives to Christ during desegregation in the 1970s.
Among the parties involved is NFL great Tony Nathan who is played by Caleb Castille.
A new trailer for the upcoming film oozes the Gospel and depicts the burning of crosses and mixing of black and white players at a time when racial tensions in the south were extremely high.
"I wanted to come here today because five of my players are here," says actor Nic Bishop as Woodlawn coach Tandy Geralds, addressing African-Americans whose sons have been victims of racial violence in the film.
"Five of my players have been mistreated. And I have not done enough to stop it. And at the beginning of this season my team gave themselves to love."
Read more at http://www.christianpost.com/news/woodlawn-movie-depicts-true-life-story-of-40-person-football-team-coming-to-christ-during-height-of-desegregation-143986/