Iowa Catholic diocese bans chosen pronouns, boys using girls' bathrooms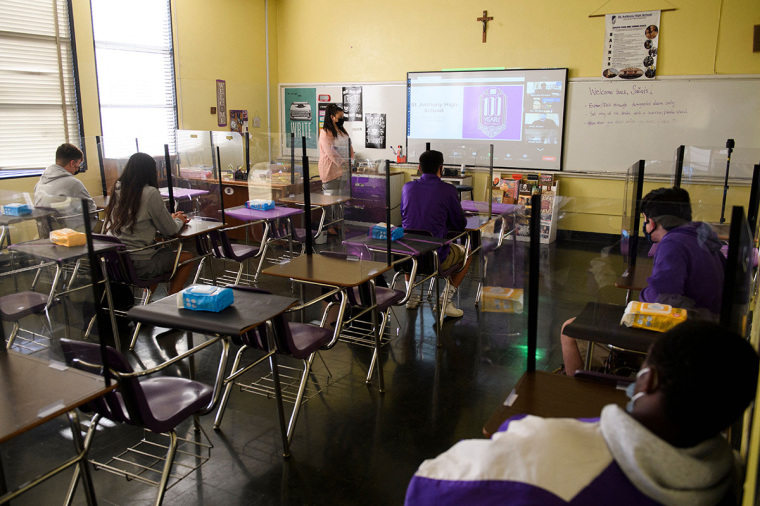 A Catholic diocese in Iowa has released standards for its schools that ban, among other things, the use of chosen pronouns by students confused about their sex and prohibits boys from entering girls' locker rooms or bathrooms.
The Roman Catholic Diocese of Des Moines released official guidance last week regarding students' identity issues following a discernment process that lasted around two years.
The diocese notes that it's "important to engage individuals and situations involving gender dysphoria with personal sensitivity, compassion, patience, and pastoral solicitude" and that "unjust discrimination and harsh treatment must be strongly avoided and corrected."
Nevertheless, the diocese rejects the use of experimental drugs, cross-sex hormones or body-mutilating surgeries in an attempt to present as the opposite sex and the use of chosen pronouns, believing these to be against "the common good of society."
"The diagnosis of gender dysphoria does not merit the alteration of one's body through drug-induced hormone therapies or surgery; rather, one is entitled to receive unconditional love and support, as well as psychological and pastoral care," reads the guide, in part.
"… it must be understood that diocesan practices in our parishes and schools (including sacramental records and school records, bathroom and locker room use, participation on sports teams and other cocurricular activities) will refer to all persons by employing gender pronouns that correlate with their biological sex."
The guide went on to note that their policies applied not only to students but also to "all Church employees, personnel, volunteers, and those entrusted to the care of the Church."
"It is understood that occasional vendors and other parties may be on church-related premises who are not acting in an official capacity representing the Church; these policies do not obtain for them," the diocese added.
The newly released guide on sexual identity has garnered backlash from many progressive politicians and groups, among them Democratic state Sen. Claire Celsi.
In a statement posted on Facebook earlier this month before the official release of the guide, Celsi argued that the diocese was "trying to shun and exclude people based on their sexual orientation and gender expression."
"This is clearly NOT behavior that should be allowed in schools that already get $100 million in public taxpayer dollars and are clamoring for more," she added.