Kanye West credits Chance the Rapper for reconnecting him with his faith in Jesus Christ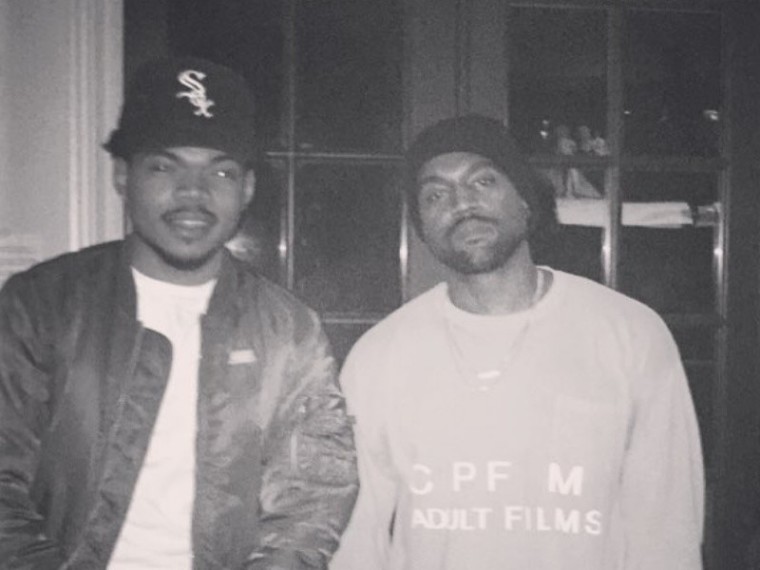 Rapper and fashion guru Kanye West is crediting Chance the Rapper for helping reconnect him to his Christian faith, which is greatly impacting his family.
"You have to see and feel how happy I am and how strong my family is," West tweeted. "We are even stronger because of this through the love and grace of God."
"I need to speak about how Chance demanding that we record in Chicago reconnected me with my roots and also my faith in Jesus Christ," he said. Over the summer, the two performers came together to create a joint album in a Chicago studio. According to xxlmag.com, Chance and West did not complete the album but apparently, their time together was an opportunity for Chance to share some of his faith with the controversial trailblazer enough to stir his faith back up.
I need to speak about how Chance demanding that we record in Chicago reconnected me with my roots and also my faith in Jesus Christ

— ye (@kanyewest) December 15, 2018
Chance is currently on his own religious mission. At the top of the month, he announced that he's leaving the country to "learn the Word of God," acknowledging that while he was raised in a Christian home, he's essentially "unfamiliar" with the Bible.
"I'm on a plane headed out the country on my first sabbatical," the artist wrote in a recent Instagram post. "I'm going away to learn the Word of God which I am admittedly very unfamiliar with. I've been brought up by my family to know Christ, but I haven't taken it upon myself to really just take a couple of days and read my Bible. We all quote scripture and tell each other what God likes and doesn't like, but how much time do we spend as followers of Jesus to really just read and KNOW His Word. I'm definitely guilty of not devoting time to it."
West has talked about his faith in the past. While on TMZ earlier this year, the self-professed freethinker also talked about God, saying that although people might not always agree with one another, God calls us to love one another.
West, admittedly medicated, cited slavery, the Holocaust and the prison system as he attempted to make an analogy about mental enslavement. As reported previously on CP, a portion of West's interview that was not highlighted by mainstream media was when he talked to TMZ's Harvey Levin about his belief in God and the notion that love can conquer all.
Levin admittedly said he doesn't believe people can love everyone, to which West looked at Levin and asked, "But does God want you to love everyone? Do you believe in God?"
Levin, a television producer, lawyer, and celebrity reporter, told West that although he does believe, he does not know where that form of love comes from.
"If you start thinking about love and start feeling love and thinking about forgiveness, then you can overcome things," West said. "I think love conquers all. I know from the bottom of my soul, of my gut, of my spirit and my subconscious that love is the strongest force in the universe and right now we need love."
Kim Kardashian-West's husband concluded the interview by declaring once again that love conquers all and he is standing up for free thought but mostly, free love.