Travel: Postcard from Kanab, Utah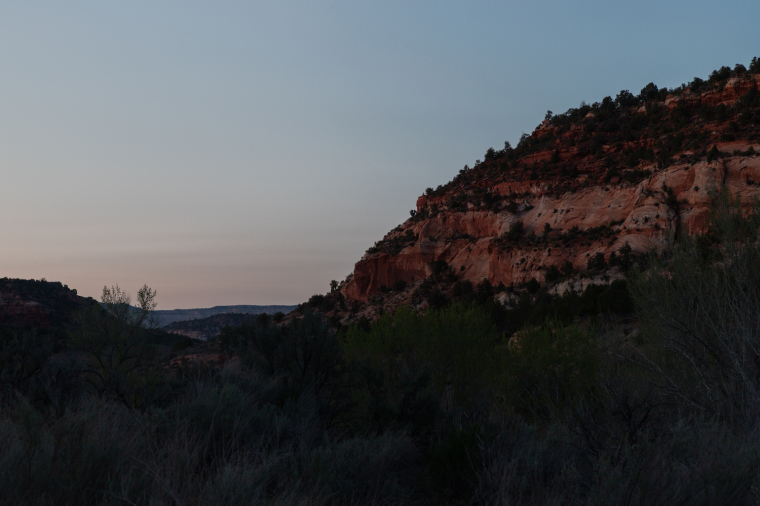 Kanab is one of the best-kept secrets anywhere in the West.
This quaint small town (population 4,692) and seat of surrounding Kane County feels like a Utah version of Mayberry, the fictional setting of "The Andy Griffith Show."
Center Street, which serves as Kanab's main street, is lined with the kind of locally owned shops and galleries that have all but disappeared in similarly sized towns and cities with the development of hideous strip malls and big-box stores. There's even a drug store with an old-school soda fountain.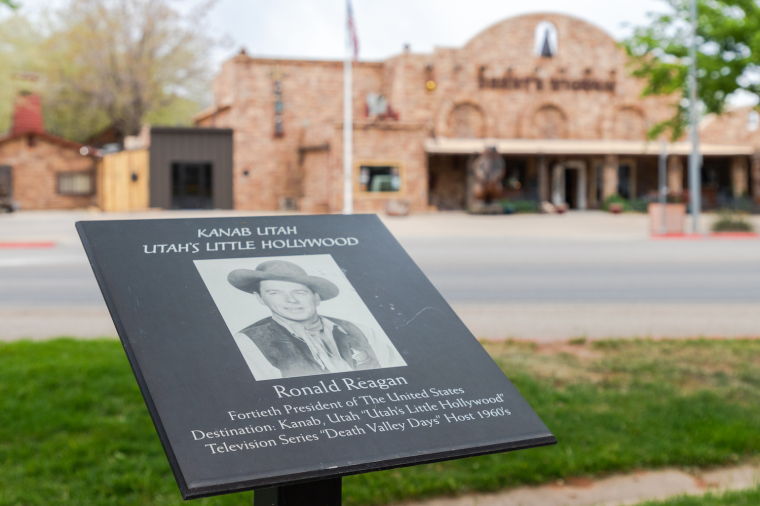 On each side of the street are commemorative markers featuring the names and photos of stars from the golden age of Hollywood, when dozens of Western films were produced in and around this part of southern Utah. And this being the Beehive State, the local church belonging to the Church of Jesus Christ of Latter-day Saints, as Mormons prefer to call themselves, occupies a prominent spot that elsewhere might be the location of the county courthouse or a post office built during the New Deal era.
As charming as Kanab is, I imagine the vast majority of visitors come for adventure and discovery in the landscape of high desert and mountains.
Three of the country's most-visited national parks — Bryce Canyon, Zion and Grand Canyon — are within a hundred miles. The gigantic man-made Lake Powell within Glen Canyon on the Colorado River is an hour away. Closer to Kanab are four national monuments, two state parks and endless stretches of public land with vistas rivaling what can be seen in the ridiculously overcrowded national parks. Put another away, you won't run out of room to roam.
Dominating much of those vistas are odd and colorful rock formations that look almost too beautiful to be real.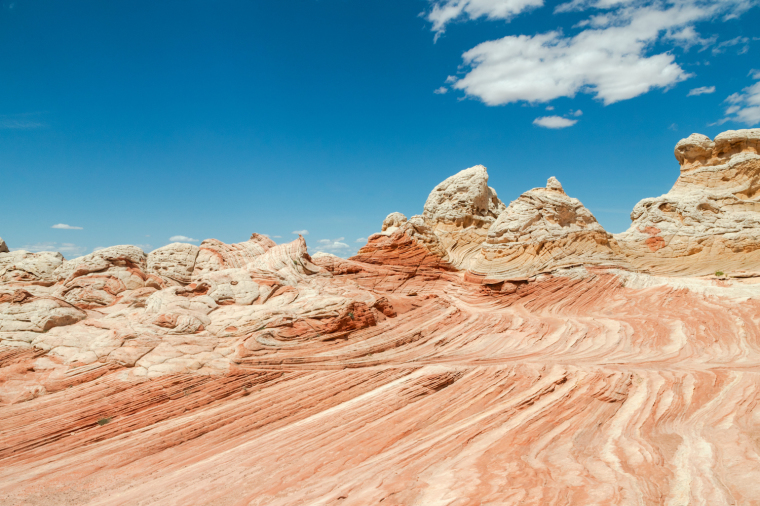 The most spectacular is probably White Pocket.
Located just across Utah's border with Arizona in Vermilion Cliffs National Monument, the formation features a highly photogenic terrain that admittedly looks otherworldly. While getting there is hardly easy, those who make the long trek into the basically unpopulated wilderness can have it to themselves as the number of visitors seldom gets above low double-digits.
If you go
Visiting Kanab requires a car, as the closest major airport is about three hours away in Las Vegas.
While a high-clearance SUV with four-wheel drive is needed for anything involving sand or trails, the major rental car companies almost always limit driving to marked and maintained roadways. Instead of risking an expensive off-road recovery, book a tour with an experienced guide.
I recommend the Peek-a-Boo Slot Canyon and Great Chamber half-day tour from Roam Outdoor and Dreamland's all-day White Pocket excursion. Roam also offers off-road Jeep rentals starting at $299 for 10 hours.
Beyond all things outdoors, visitors with an interest in Kanab's local history, dating back to Latter-day Saint pioneers in the 1800s, should check out the Heritage House Museum and Kanab Museum.
The Holiday Inn Express & Suites has a great location within walking distance of everything downtown. For a non-chain experience, I recommend the Canyons Boutique Hotel.
Eat at Rocking V Cafe, Sego Restaurant and Wild Thyme Cafe. 
Dennis Lennox writes a travel column for The Christian Post.
Dennis Lennox writes about travel, politics and religious affairs. He has been published in the Financial Times, Independent, The Detroit News, Toronto Sun and other publications. Follow @dennislennox on Twitter.