10 Bible Scriptures About Positive and Negative Risks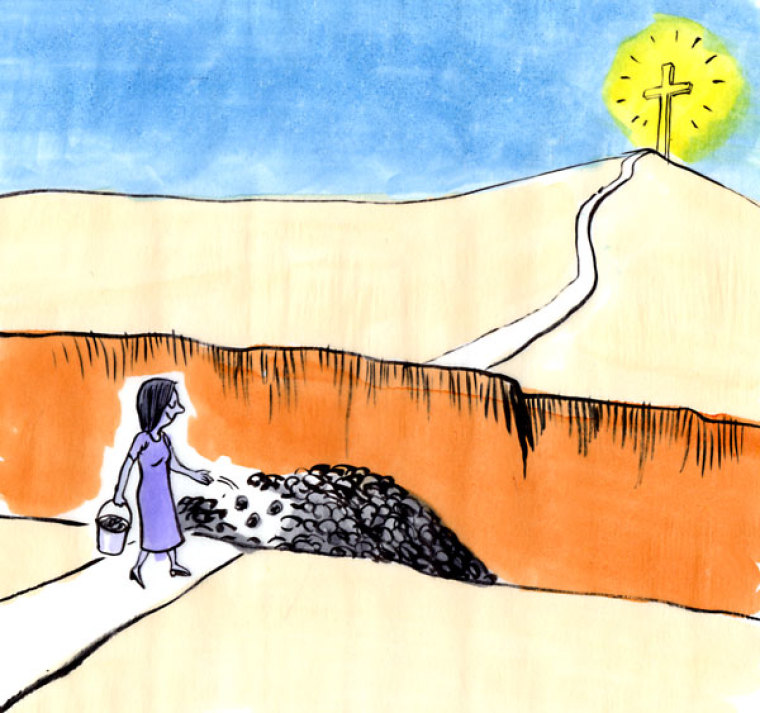 When we hear the word "risk" we immediately think it is something negative. The word alone has a negative feel to it. But that is not always the case. There are plenty of times when taking risks can be a good thing.
A more biblical way of talking about risk is using the phrase "to step out in faith." It is something that can really change someone. When you take a risk for the Lord, it means you are going out of your way to do something for him. When you take normal risk that involves something other than the Lord, it turns out to be negative in most cases. It's important for us as Christian to know the difference between positive and negative risks, and the Bible is a perfect place to look.
Below are 10 positive and negative risk-taking verses in the Bible:
Positive:
2 Kings 7:4 "If we say, We will enter into the city, then the famine is in the city, and we shall die there: and if we sit still here, we die also. Now therefore come, and let us fall unto the host of the Syrians: if they save us alive, we shall live; and if they kill us, we shall but die."
Proverbs 3:5, 6 "Trust in the Lord with all thine heart; and lean not unto thine own understanding. In all thy ways acknowledge him, and he shall direct thy paths."
Matthew 6:34 "Take therefore no thought for the morrow: for the morrow shall take thought for the things of itself. Sufficient unto the day is the evil thereof."
Mark 8:34, 35 "And when he had called the people unto him with his disciples also, he said unto them, Whosoever will come after me, let him deny himself, and take up his cross, and follow me. For whosoever will save his life shall lose it; but whosoever shall lose his life for my sake and the gospel's, the same shall save it."
Ephesians 5:15-17 "See then that ye walk circumspectly, not as fools, but as wise, Redeeming the time, because the days are evil. Wherefore be ye not unwise, but understanding what the will of the Lord is."
Negative:
Proverbs 3:7 "Be not wise in thine own eyes: fear the Lord, and depart from evil."
Matthew 6:26, 27 "Behold the fowls of the air: for they sow not, neither do they reap, nor gather into barns; yet your heavenly Father feedeth them. Are ye not much better than they? Which of you by taking thought can add one cubit unto his stature?"
Mark 8:36, 37 "For what shall it profit a man, if he shall gain the whole world, and lose his own soul? Or what shall a man give in exchange for his soul?"
Luke 12:40 "Be ye therefore ready also: for the Son of man cometh at an hour when ye think not."
Romans 8:31 "What shall we then say to these things? If God be for us, who can be against us?"