10 Sunday School Hacks That Will Bring the Bible to Life
10 Sunday School Hacks That Will Bring the Bible to Life
There are many ways we can bring the Bible to life and here are a few ideas on how you can do that. Take a look at some exciting Sunday School hacks!
1. Noah's Ark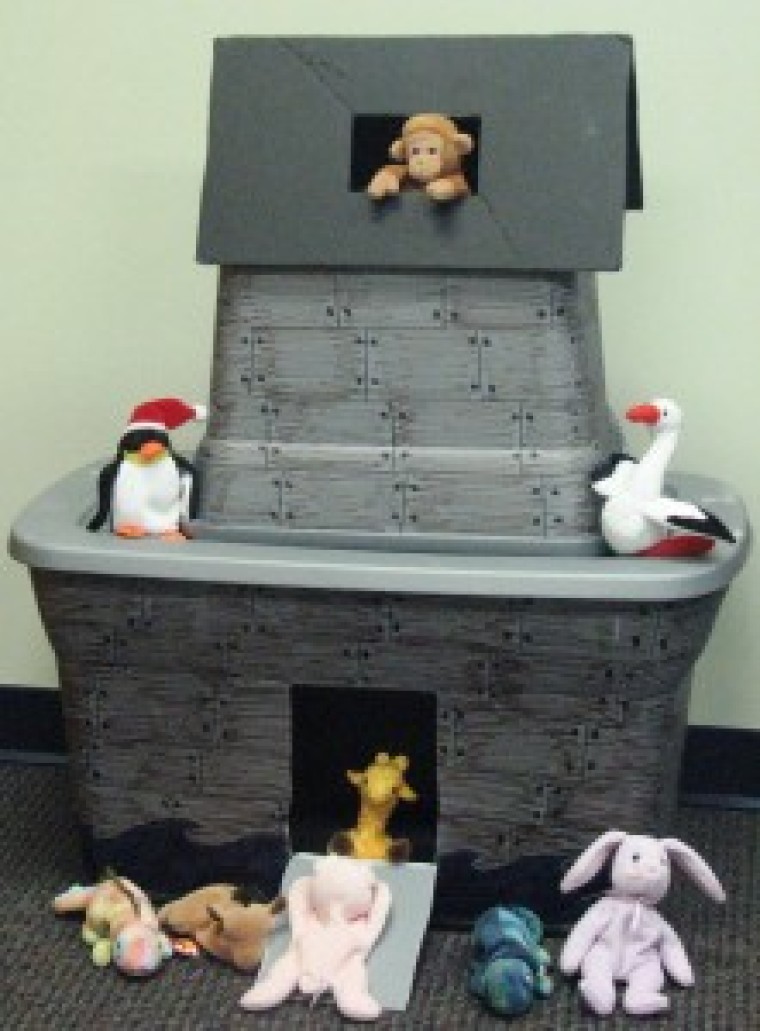 You just need a Rubbermaid tubs and pairs of Beanie Babies
2. Jonah and the Whale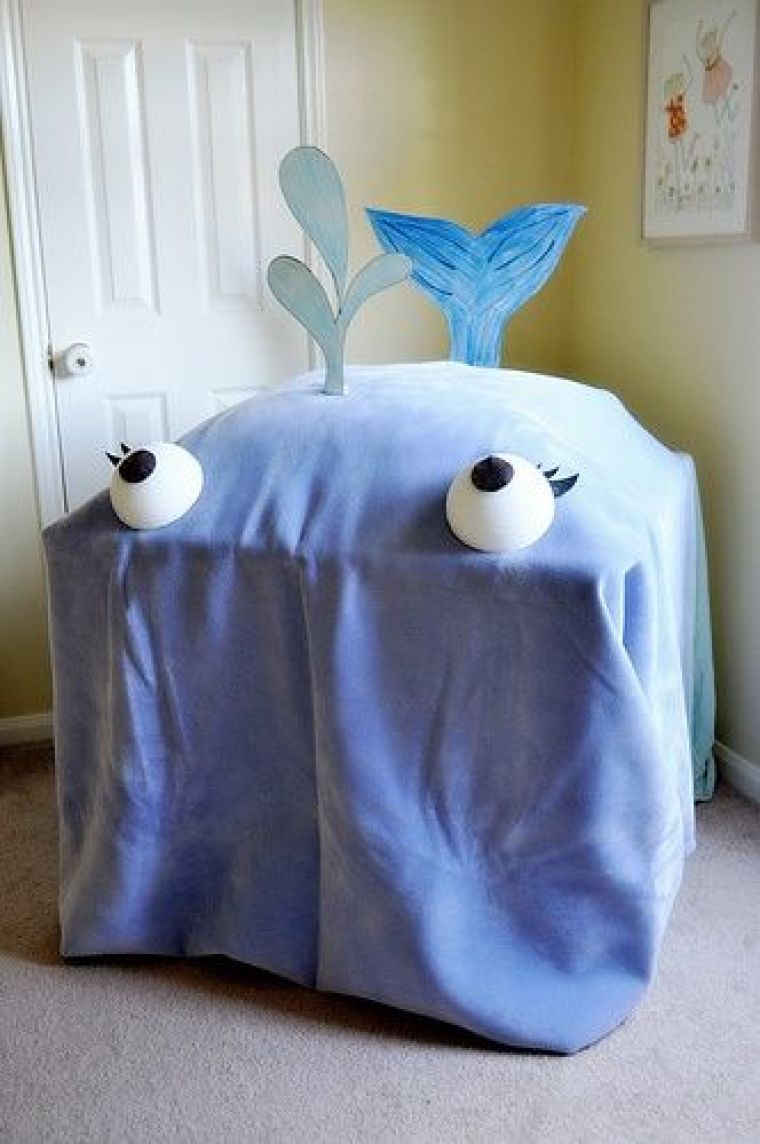 Oh, this is cute. Drap a blanket over the table and enjoy the story of Jonah while inside the whale.
3. The Psalms

This is a Musical Note Praise Windchimes from Guildcraft, but you can easily make your own.
"Shout for joy to the LORD, all the earth, burst into jubilant song with music." (Psalm 98:4) ....la, la, la, la...
4. Jesus' Birth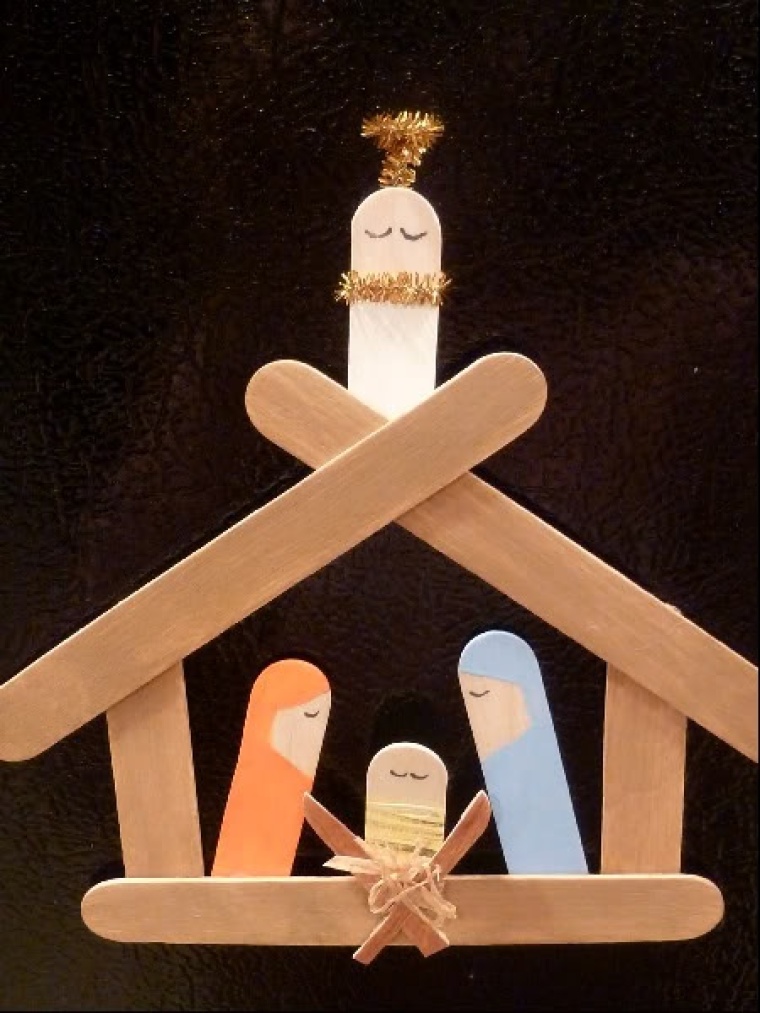 After eating your ice lolly, please gather the sticks and make this nice craft!
5. Jesus walks on water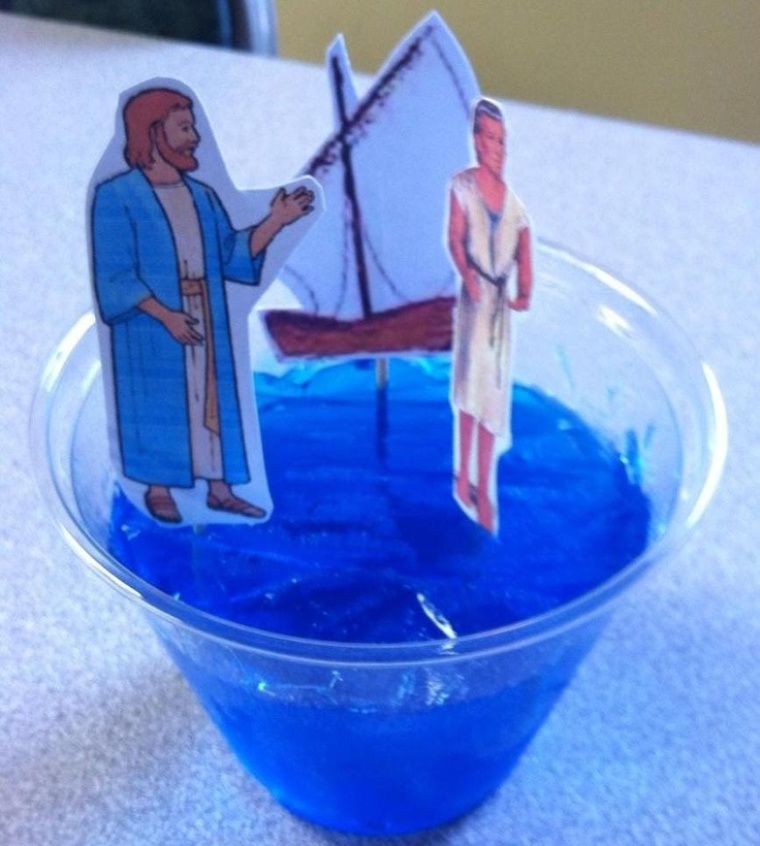 Easy to make a miracle happen....
6. The Parable of the Sower
"A farmer went out to sow his seed. As he was scattering the seed, some fell along the path, and the birds came and ate it up. Some fell on rocky places, where it did not have much soil. It sprang up quickly, because the soil was shallow. But when the sun came up, the plants were scorched, and they withered because they had no root. 7 Other seed fell among thorns, which grew up and choked the plants. Still other seed fell on good soil, where it produced a crop—a hundred, sixty or thirty times what was sown." (Mathew 13: 3-7 NIV)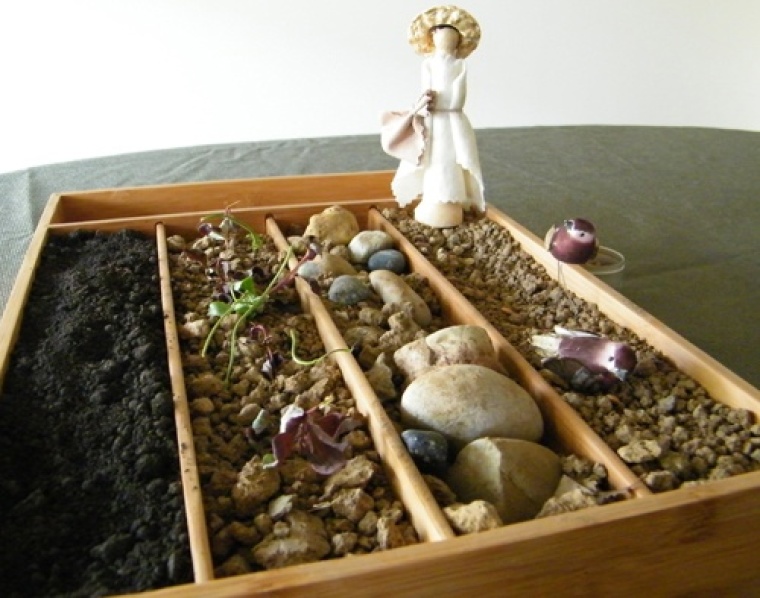 7. The 12 Disciples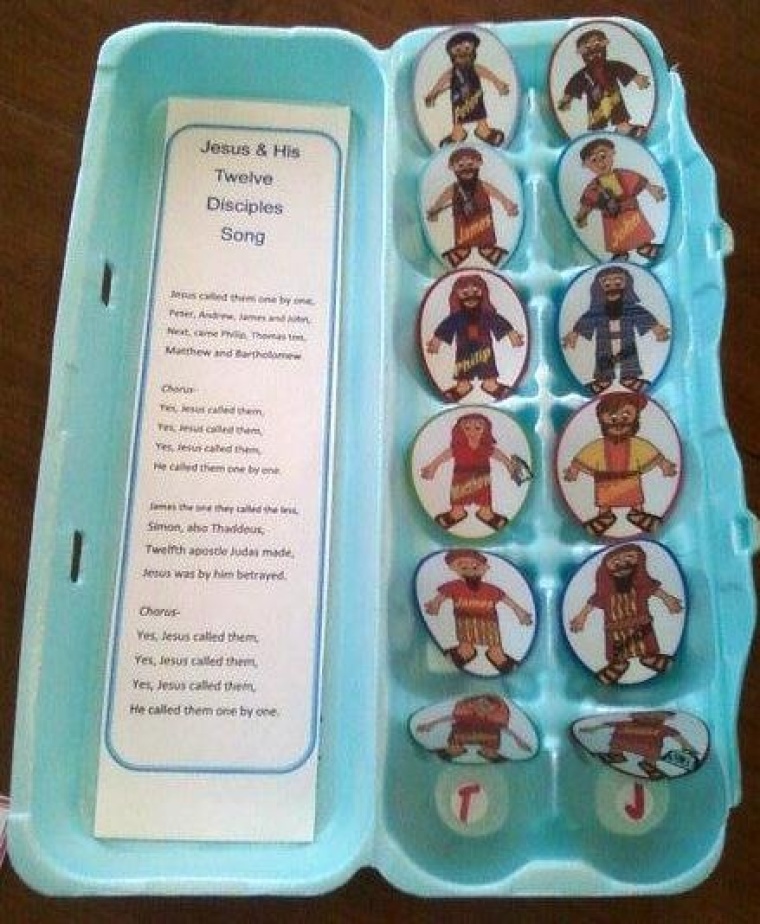 1. Peter; 2. Andrew; 3. James; 4. John; 5. Philip; 6. Nathanael or Bartholomew; 7. Matthew; 8. Thomas; 9. James the Less; 10. Simon the Zealot; 11. Thaddeus or Jude; 12. Judas Iscariot.
8. The Crucifixion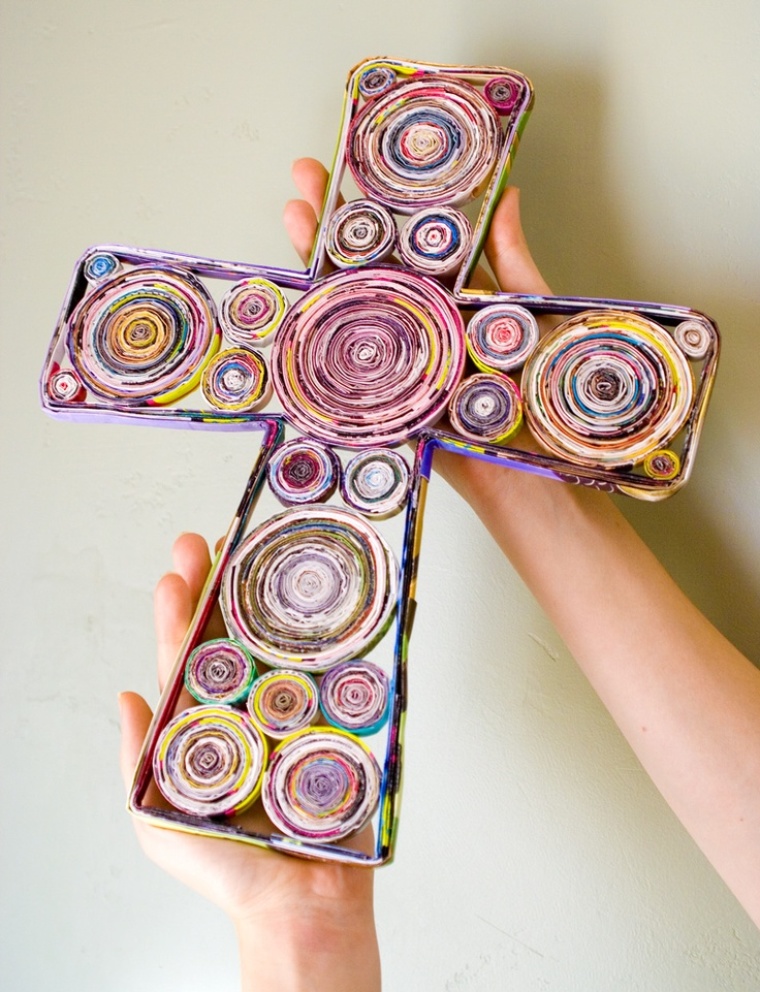 You can remember the crucifixion of our Lord Jesus with just a magazine and glue!
9. Preaching the Word of God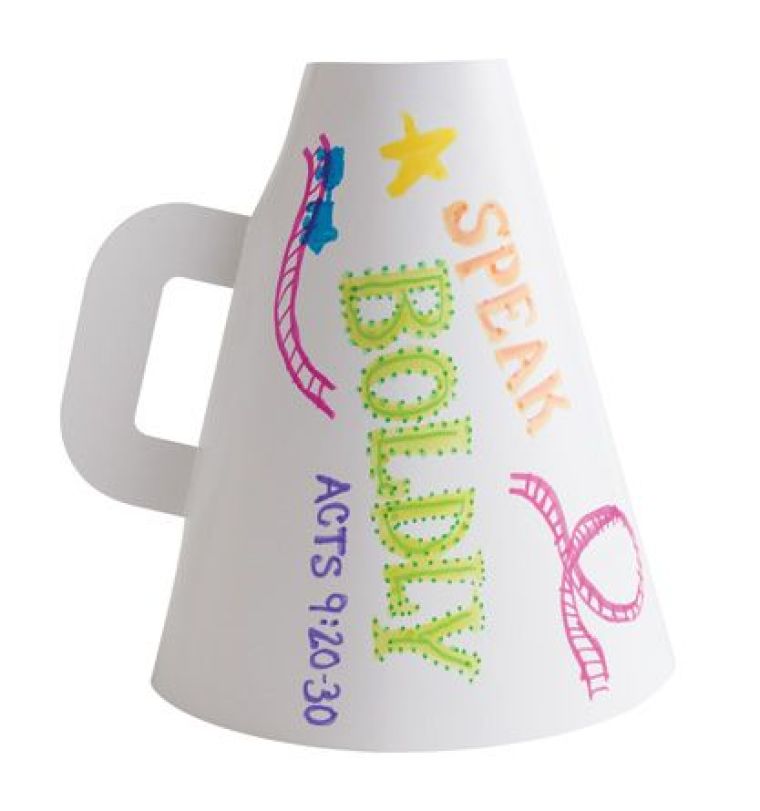 Preach the word of God boldly with this megaphone made of a heavyweight paper.
10. Prayer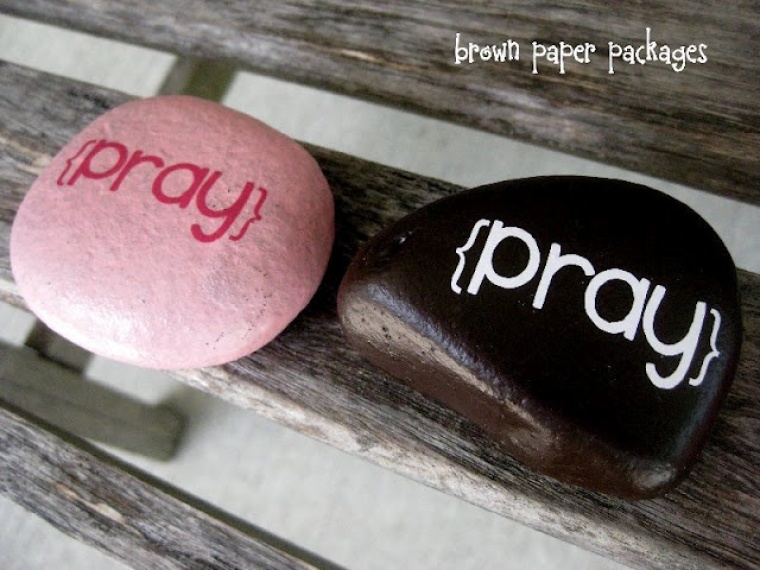 "And pray in the Spirit on all occasions with all kinds of prayers and requests. With this in mind, be alert and always keep on praying for all the Lord's people." (Ephesians 6:18)