100,000 Massacred, Over 2 Million Displaced in Boko Haram's War to Eradicate Christianity
Islamic terror group Boko Haram has now reportedly killed close to 100,000 people, both Muslims and Christians, and displaced over two million citizens in its ongoing quest to eradicate Christianity from Nigeria.
Premium Times Nigeria reported that the statistics were shared by Governor Kashim Shettima of Borno state earlier this week, as part of a paper titled "Managing the Boko Haram Crisis in Borno State, Experiences and Lessons for a Multiparty, Multiethnic and Multireligious Nigeria."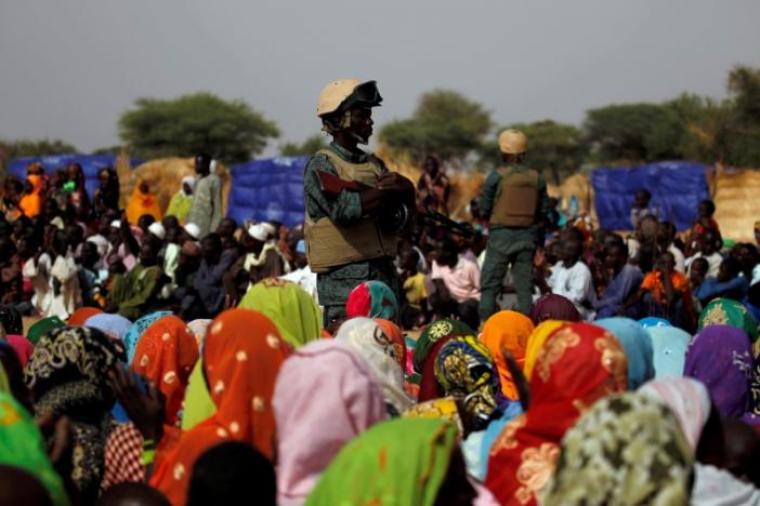 "The Boko Haram insurgency has led to deaths of almost 100,000 persons going by the estimates of our community leaders over the years," Shettima reported.
"Two million, one hundred and fourteen thousand (2,114,000) persons have become internally displaced as at December of 2016, with five hundred and thirty seven thousand, eight hundred and fifteen (537,815) in separate camps; 158,201 are at official camps that consists of six centers with two transit camps at Muna and Customs House, both in Maiduguri," he added.
Boko Haram has been carrying out an insurgency in Nigeria since 2009, attacking government buildings, churches, and entire towns and communities, in a quest to drive out from the country all Christians, who make up roughly half the population.
President Muhammadu Buhari claimed that the Nigerian military made significant gains against Boko Haram in 2016, but the Islamic radical group continues to carry out terror attacks.
BBC News reports from January revealed that the extremists have even been using women disguised as mothers carrying babies in suicide-bomb attacks. Women and children have suffered heavily due to Boko Haram. Most famously, over 200 Christian schoolgirls were kidnapped from the town of Chibok in 2014 and most are still missing.
Groups such as the Christian Association of Nigeria have reported that at least 900 churches have been destroyed in northern Nigeria alone at the hands of the radicals, with the war on followers of Jesus Christ continuing in full force.
"Christians continue to be the main and constant target of Islamic radicals like Boko Haram and Fulani militants without any hope of ever being protected or for the authorities to bring justice," watchdog organizations, such as the International Christian Concern, have warned.
The Fulani herdsmen have been a growing violent threat against Christians, and have killed dozens of believers this year alone over alleged land disputes.
Shettima, meanwhile, warned against what he described as "conspiracy theories" suggesting that some Islamic members of the Nigerian government have been supporting Boko Haram.
The Borno governor came to the defense of Former President Goodluck Jonathan, a Christian, and his handling of the crisis, and argued that conspiracy theories have gotten in the way of important operations, such as rescuing the Chibok girls.
"Meanwhile, the failure by the state to perform its constitutional duty in rescuing the schoolgirls and bringing back the Sambisa forest into the Federal Republic of Nigeria, by whatever means necessary, were glossed over as an embarrassed nation sought refuge in yet another conspiracy to undermine a Christian and Southern President," he said.
Shettima said that the conspiracy theories are also seeking to obstruct Buhari's administration.
"Interestingly, even though it is crystal clear that conspiracy theories do no one any good, they seem to be stubbornly attractive in Nigeria because even as we speak, there have been series of social media messages in recent weeks, alleging that Fulani's were being deployed to churches to cause mayhem," he said.
"The whole thing seems to be a sort of effort to link a Presidency led by a Fulani man with the activities of murderous criminals, some or most of whom may be Fulani's by ethnicity."