Boko Haram Islamic Radicals Now Using Babies in Suicide Bombings: Officials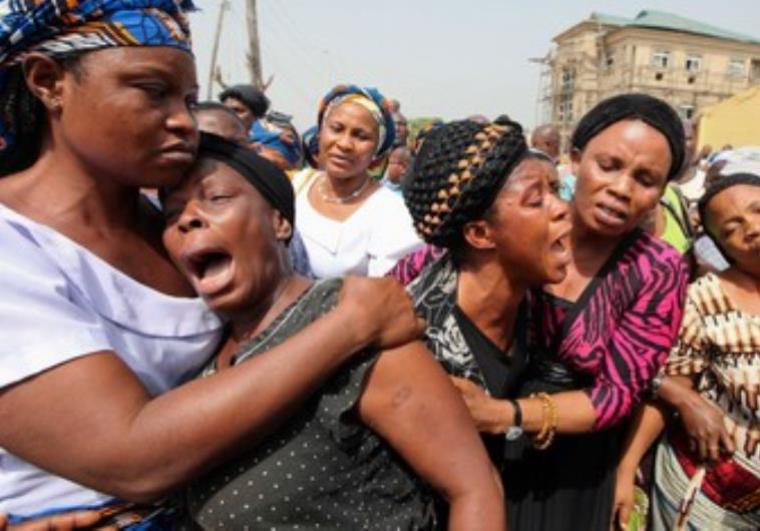 The Islamic radical group Boko Haram in Nigeria has begun using babies in its suicide bombing attacks on civilians, officials warned, with female jihadists carrying babies to avoid detection.
BBC News reported that one such attack involving infants took place on Jan. 13 in the town of Madagali in Adamawa State, when two women passed a vigilante checkpoint disguised as mothers, since they were carrying babies.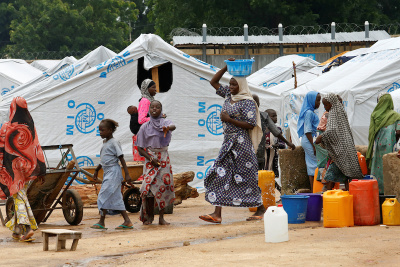 The female jihadists killed themselves, two babies, and four other people when they successfully carried out the bombing, officials said.
Two other female suicide bombers, who were not carrying children, were stopped at the checkpoint, where they detonated their devices.
Boko Haram, which has been carrying out terrorist attacks in Nigeria since 2009 with the aim of driving out all Christians from the country, has also reportedly used kidnapped girls as bombers on a number of occasions in the past.
Fears rose in December that Boko Haram forced some of the over 200 Christian schoolgirls it kidnapped from the town of Chibok in 2014 to be part of its terror attacks.
A suicide bombing in December left 56 people dead in Maiduguri, and watchdog group International Christian Concern reported that two young teenage girls used in the attack could have come from the nearby Sambisa forest, where many of the Chibok girls are believed to be held captive.
"It wouldn't be far fetched to assume, they could be one of the Chibok girls, or other Christian girls captured and indoctrinated by the Islamist terrorist group. It is apparent that girls are regarded as easily discardable; more than 100 girls have been used by Boko Haram to kill and in the process, kill themselves too," ICC wrote at the time.
"We pray for the many families in Nigeria, who continue to wait for news about their abducted daughters and live in fear, that one of theirs may have blown herself up in a crowded market," the group added.
Women and girls who managed to escape Boko Haram have opened up about their horrifying experiences in the hands of the jihadi group. A 20-year-old, who goes by the pseudonym Amina, told the Daily mirror that she was captured at the age of 15 and soon found herself inside the Sambisa Forest among 200 women.
During her five years in captivity, Amina was married to three different militants, raped and impregnated by each of the men. And though she was not forced to carry out suicide bombings, she said other girls were.
Amina was able to escape with her three children but only two of her children survived.