12 Christians Arrested in Sudan for Sharing Gospel With Muslims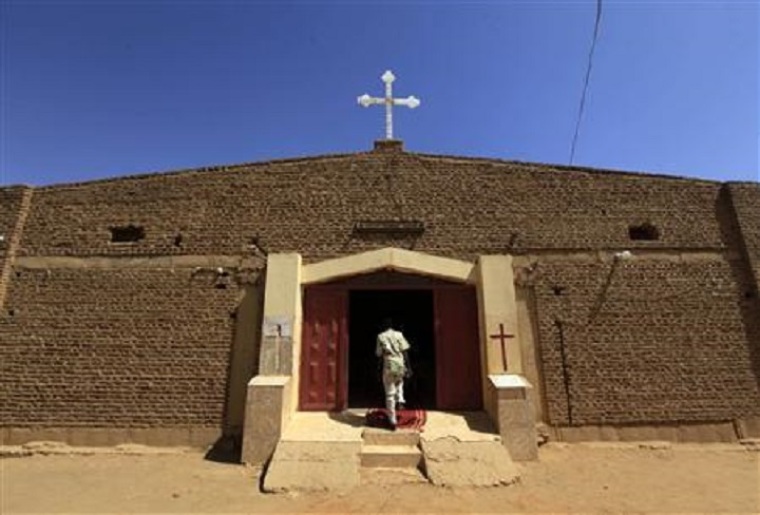 Twelve Christian men were arrested in Sudan on Saturday, for interacting with Muslims and sharing the Gospel.
International Christian Concern reported that the 12 men from Darfur were handcuffed and arrested by officers from the Sudan National Intelligence and Security Services due to their interaction with Muslims in the predominantly Islamic region.
"The arrests were done at Nyala market while the young men were interacting with Islam adherents, building rapport for witnessing, when Sudan's security authorities surrounded them and led them to the police station, handcuffed," said ICC's source, the Rev. Kuwa Shamal.
"Some of the arrested men are disciples that I baptized in 2015 when they left Islam and converted to Christianity. The detainees have been doing a recommendable work of sharing the Good News in Darfur, and we pray for their immediate and unconditional release," Kuwa added.
A lawyer who represents Christians in Sudan, who wasn't named, said that the case is a "total breach of the law of the land," as the believers have not been given a chance to explain what happened.
Christians have been arrested and clashed with the government in Sudan on multiple occasions this year. In August, A Sudanese court dismissed criminal charges brought against a group of Christian leaders who claimed that the government attempted to take away their denominational control.
The case concerned eight Sudanese Church of Christ leaders, including the elected president, who had refused to give up control of the predominantly Nuban denomination to a government-appointed committee.
Later in August, a Sudanese court again ruled that the government had wrongly confiscated land and property belonging to an evangelical church earlier this year.
The Sudan Presbyterian Evangelical Church property in question had been purchased by the Christians, who say that the church was built there in 1989, before it was demolished.
"Other buildings lying in the same stretch as our church were spared during the demolishing because they belong to Muslims," the Rev. Yahiya Abdurrahman Nalu told ICC at the time. "It is this partial application of the rule of law that agitates us."
"We see this as a great step toward justice which has remained elusive for a long time, and we hope they will deliver our items soon and in good shape," Nalu added, noting that authorities had also confiscated Bibles, sound systems, furniture and other church-owned items.
Pastor Abdulrahem Yoshua of the Sudan Christian Assembly said that he sympathizes with the Christians who were arrested on Saturday. He petitioned "all Christians in Sudan and all over the world to stand with the 12 during this trying moment."
He added, "I sympathize with them because I have gone through the same ordeal a few years ago."