Sudan Drops Charges Against Church Leaders Who Refused to Give Up Denominational Control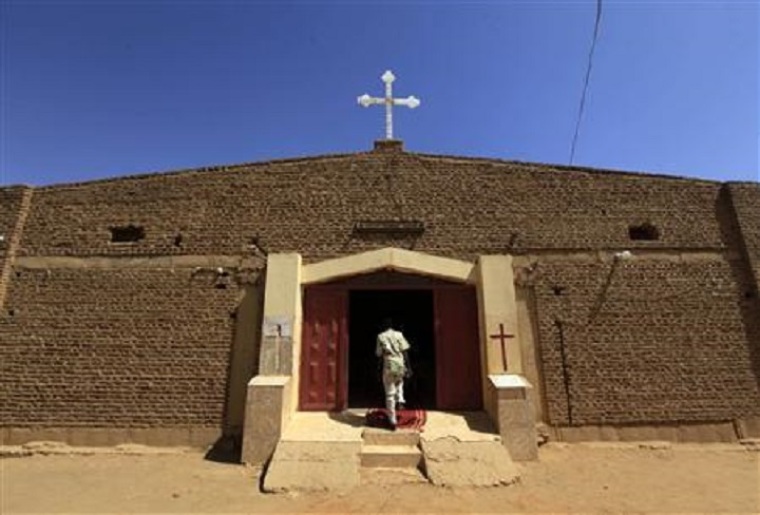 A Sudanese court has dismissed criminal charges brought against a group of Christian leaders arrested last year amid the government's attempt to strip them of denominational control.
Christian Solidarity Worldwide, a nonprofit that advocates on behalf of persecuted Christians across the globe, reported that the elected leaders leaders with the Sudanese Church of Christ were cleared of criminal charges by a judge last Thursday.
Eight SCOC leaders, including the elected SCOC president, were arrested last Aug. 23 in Omdurman after refusing to give up control of the predominantly Nuban denomination to a government-appointed committee, while six other church leaders reportedly went into hiding.
According to CSW, the criminal proceedings against the elected church leaders began late last year and lasted over 10 months due to the prosecution's delay of the proceedings. In last Thursday's hearing, a judge questioned an official from the Ministry of Guidance and Religious Endowments.
The judge ultimately ruled that a criminal case should have never been brought against the leaders because the issue revolves around an administrative dispute.
"We welcome the dismissal of charges against the elected leadership of the Sudan Church of Christ," CSW Chief Executive Mervyn Thomas said in a statement. "This case demonstrates the politicisation of the criminal justice system, resulting in religious leaders, who are upstanding members of the community, being forced to defend themselves against unwarranted criminal charges."
Seven of the leaders arrested in August 2017 are members of the SCOC executive committee and include SCOC Moderator Rev. Ayoub Mattan and SCOC's head of missions, Kuwa Shamal. Shamaal had previously been arrested for national security crimes but was released in January 2017 after spending months in prison.
"He has on two occasions been accused of criminal charges and been found innocent by the court in both instances," Thomas said. "Reverend Shamal not only had to defend himself against unjust charges, but was also held in detention for nine months between 2015 and 2016, a powerful illustration of the harassment religious minorities are facing in Sudan."
Sudan ranks as the fourth worst nation in the world when it comes to Christian persecution, according to Open Doors USA's 2018 World Watch List.
"This is an incredibly difficult time for Christians in Sudan. They are losing churches they have gathered and worshipped in for years," an Open Doors fact sheet explains. "The government regularly arrests and intimidates Christian leaders and has demanded on at least one occasion that leadership be handed over to a government-supported committee. When interacting with Sudanese Muslims, Christians must be extremely cautious, as any mention of their faith can be construed as an 'act that encourages apostasy against Islam.'"
The struggles for the SCOC leaders come as leaders with the Sudan Evangelical Presbyterian Church have also been imprisoned in years past as their ministries have been interfered with by government officials.
Open Doors states that some Sudanese Christians are arrested on charges of espionage while many churches have demolished by the governemnt. Additionally, there are also churches that are on a waitlist to be demolished.
Last year, it was reported that Sudan evicted two Christian families out of their church-owned homes after the judge ruled that a Muslim investor can take ownership of the properties.
Sudan, which is 97 percent Muslim, is one of 10 countries listed by the U.S. State Department as a "country of particular concern" for systematic, ongoing and egregious violations of religious freedom. Others nations on the list include well-known human rights violators North Korea, Iran, China, Burma and Eritrea. Sudan has been designated as a CPC since 1999.
"In meetings with the foreign minister, the [U.S.] Charge d'Affaires raised the issue of the detained pastors, urging the government to grant a fair and speedy trial," the 2017 State Department International Religious Freedom Report says about Sudan. "Embassy officials stressed that respect for religious freedom was crucial to improved relations with the United States. The embassy maintained close contact with religious leaders, faith-based groups, and nongovernmental organizations (NGOs), and monitored and attended many of the legal proceedings for those prosecuted in connection with their religious beliefs."
Last November, Deputy Secretary of State John Sullivan urged in a speech at Al-Koran Al-Karim University in Omdurman for the Sudanese government to stop demolishing churches in order for U.S.-Sudan relations to improve.
The U.S. government moved in October of last year to lift sanctions and a two decade-old embargo against Sudan on grounds that it had begun addressing human rights concerns.