120 Christian Students at Ohio Bible College Face Deportation by US Immigration Agents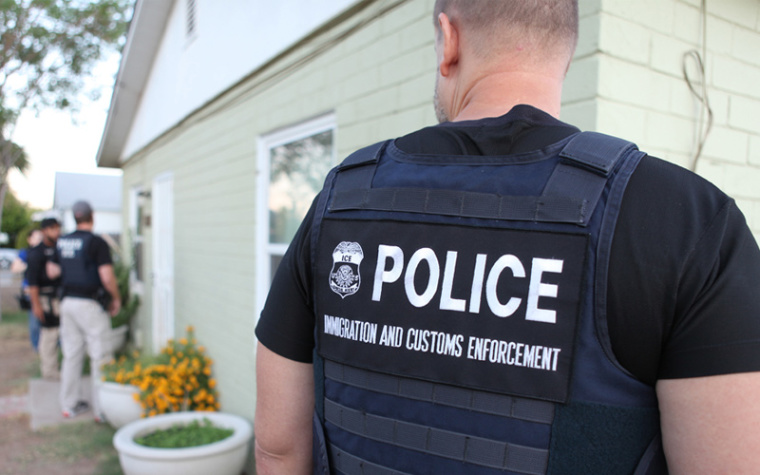 About 120 international Christian students attending a Bible college in Ohio could possibly face deportation after their school was recently denied recertification with the U.S. immigration exchange student program.
Although President Barack Obama plans to announce Thursday night an immigration overhaul that could allow nearly 5 million illegal immigrants to remain in the country, the 120 foreign Christian students at Marietta Bible College are in a bind after U.S. Immigration and Customs Enforcement declined to issue the school recertification into the the agency's Student and Exchange Visitor Program.
In doing so, the school's international students must either find a new school to transfer to or they will face deportation starting in February 2015. Additionally, the college may no longer accept international students.
According to a report from a local Ohio NBC affiliate, the school's president, pastor Myron Guiler, said the school was notified over the summer that the accrediting association the college had been affiliated with was no longer accredited.
"We were notified in the summer and we went back and forth on this, but they told us not to seek to join another accrediting association at that time," Guiler said.
After the college was notified that its accrediting association lost accreditation, Guiler said that a U.S. immigration official visited the school and told school officials they needed to provide three crucial pieces of information to maintain its certification.
The school, which opened in 1977, had to find three institutions with accreditation that would accept its credits, provide a statement that indicated the school is, in fact, a church ministry, and a detailed financial report.
Even though Guiler said the school provided all the requested information by the deadline specified by the official that visited the school, they were still denied their recertification.
"We gave it to the man; that's what he asked for. He said the deadline was not until Nov. 1, but on Oct. 24 we were notified that we were dropped," Guiler asserted.
Although Guiler claims that school officials presented the requested information in time, a representative for the Student and Exchange Visitor Program told the NBC affiliate that Marietta Bible College did not submit the requested information.
"Can't confirm that they provided anyone with anything, as far as the information I have is that the evidence was not submitted to us," the program's public information officer, Carissa Cutrell, said. "It is not a small paperwork issue. This is a huge part of being certified by the Student and Exchange Visitor Program. We certify schools to make sure they are bonafide schools, so when you do not respond to requests for evidence or recertification that leads us to believe that there might be other issues."
In an interview with Fox News' Todd Starnes, Guiler again asserts that the school did provide the requested information to the official that visited the school.
"There were about six of us and we met with the gentleman," Guiler states. "We provided him with all the information that he requested."
Guiler additionally told Starnes that although the school had tried to contact the Student and Exchange Visitor Program with questions, the school never got any returned phone calls.
The school has hired immigration lawyers that will help try to get the school reinstated into the exchange program.
"We went to Cleveland and we hired immigration lawyers and they have put together a package requesting that we be reinstated and it is now in the hands of immigration," Guiler stated. "They have got to make the decision."
Starnes, a frequent conservative commenter, said in his column that he feels as though the Marietta Bible College's problem with U.S. Immigration has "less to do about religion" but rather is more of an issue of bureaucratic "red tape."
"By the government's own admission, the college has dutifully applied for recertification for more than 10 years without a single problem. So maybe Uncle Sam just lost the paperwork?" Starnes wrote. "But that certainly doesn't mitigate this terrible tragedy,"